EBC-equipped 16-year-old takes gold in the debutant year of invite-only British drift series
New for 2021, the Drift Pro Championship has been created in a move to define top-tier drifting in Britain and set out a road map for its future. The series is held in conjunction with Motorsport UK and the Time Attack Organisation.
Recently holding its final two rounds at Norfolk's Snetterton Circuit, entrant Max Cotton was keen to continue pushing the envelope and potentially even secure an outright win in the 2021 championship.
Cotton's V8-powered PS13 Nissan Silvia proudly features EBC Brakes' Yellowstuff pads and USR slotted discs on all four corners.
You can read how the weekend unfolded, and how he eventually secured the top spot, in Max's own words below.
"Snetterton Circuit was amazingly fast with entry speeds well within excess of 100mph and I loved it!
"I got the layout dialled in quickly and spent the rest of practice fine-tuning the line, concentrating on improving my speed, angle, and style. My first qualifying run went well, and I managed to score 79 points which put me in the lead. As I sat on the start line ready for my second run, I decided to send it and give it all I could. It felt fast and I had managed to dial on even more angle than my first run. I was awarded with 82 points, which secured first place.
"I managed to win all my battles and the final saw me go up against Japspeed driver, Matt Denham. Matt knocked me out of the top 4 in round 2 at Donnington Park, and he is an amazing driver so I knew it would be tough. Matt seemed to glue his car to my door from start to finish and as I drove to the start line, I knew I would need to pull something really special out of the bag if I was to win this battle. I gave it all I could and waited for the results to come in. I knew it was close, but I still couldn't believe it when the announcement was made – we took the win!"
"The following day was the final round. The sun was shining, and spirits were high.
"I only manged to qualify 4th in the final round and won all my battles up until the top 8, where was drawn against the amazing Dave Bastin in his beautiful AE86 Corolla. As the higher qualifier, I lead first, and I stuck to the qualifying line. During my transition, I felt a huge bump on the back quarter which sent me into a spin. My car would not move and when I got out to take look there was quite a bit of damage. The recovery vehicle removed me from the track and lots of other drivers and mechanics started work on my car to try and get me out for my top 4 battle, but it was too late, and my day was over. I wasn't sure I had done enough to win the championship, but the results came in and I had done it! I had won the first MUSK Drift Pro Championship!
"The MSUK Drift Pro Championship was my last competition of 2021 and I would like to EBC Brakes for all of their support this year. I really couldn't compete in the sport I love without my working partners and my amazing Dad. We have some big plans for 2022 which will make me more competitive action in Europe."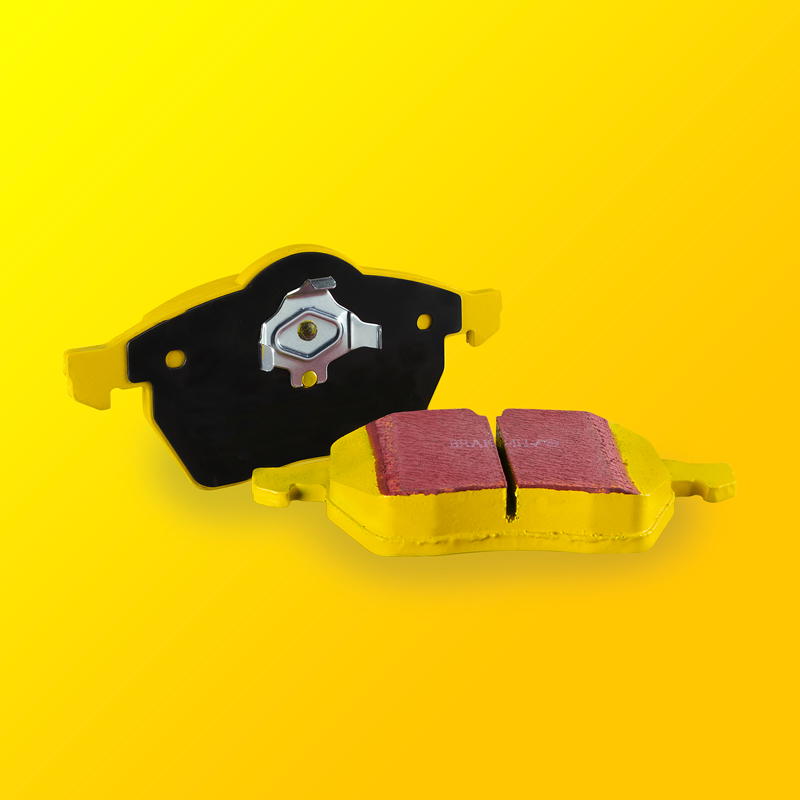 Yellowstuff is a true winner all-round. It has high friction from cold, not requiring warm-up for street use yet when loaded up and really hot the brakes just get better. High efficiency performance and race brakes for track and street use, fast to bed-in, great for street vehicle brake upgrade.
View Product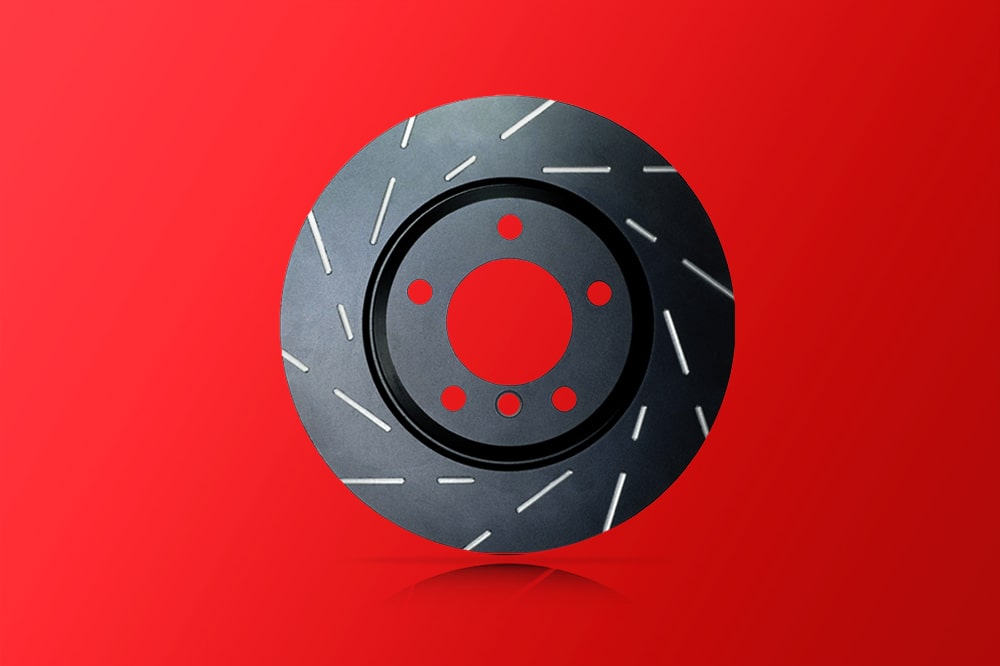 All EBC rotors including USR Slotted Rotors are British made and are precision machined in the UK. Rotors are made from high quality grey iron to exacting standards and undergo extensive testing and rigorous quality control.
View Product