Young drift sensation Cotton will compete in the Drift Masters European Championship this year
Following the recent announcement that EBC Brakes will continue to act as title sponsor for drifter Max Cotton into 2022, the firm is now proud to reveal the new livery that will be displayed on the driver's Nissan PS13 throughout this year's competitive season.
Revealed at EBC's Northampton HQ, the striking pink-and-black wrap has been completed in time for Cotton's first round of the Drift Masters European Championship which is set to take place on 7-8 May at the iconic Mondello Park circuit in Co. Kildare.
Cotton will once again entrust EBC Brakes' Yellowstuff pads and USR discs for his V8-powered PS13 Nissan Silvia.
After checking out the new livery himself for the first time, Cotton used the occasion as an excuse to perform some of his signature powerslides around EBC HQ's site, which can be viewed in the video below.
We wish Max all the very best of luck for this year's championship. Updates will be shared on the News pages of our website as and when they happen.
– To find out more about Max Cotton, click here.
– To find out more about the Drift Masters European Championship, click here.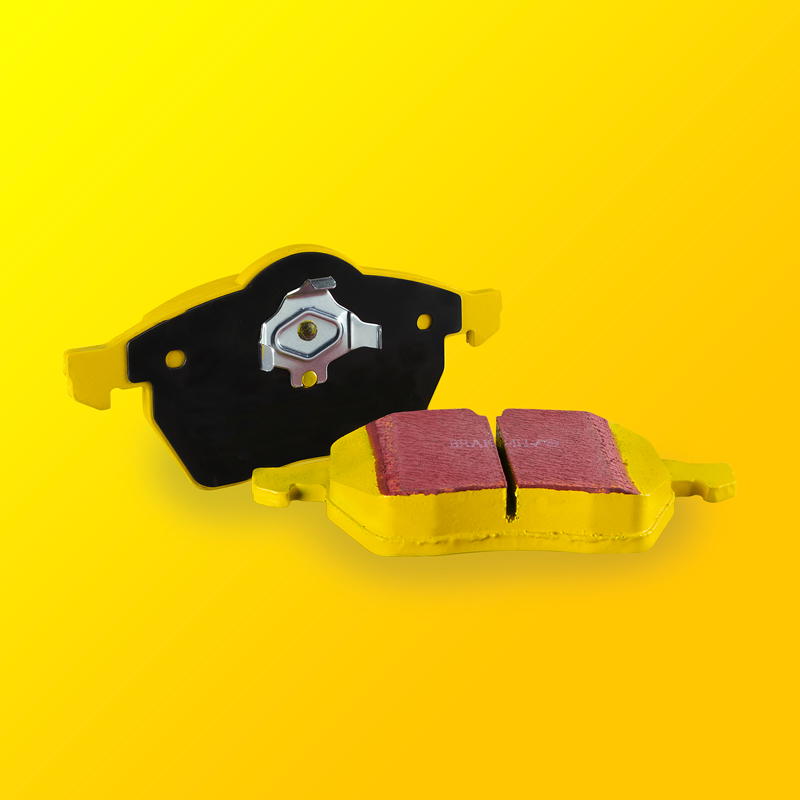 A true winner all-round. It has high friction from cold, not requiring warm-up for street use yet when hot, the brakes just get better. High efficiency performance and race brakes for track and street use, fast to bed-in, great for street vehicle brake upgrade.
View Product
All EBC rotors including USR Slotted Rotors are British made and are precision machined in the UK. Rotors are made from high quality grey iron to exacting standards and undergo extensive testing and rigorous quality control.
View Product