Privateer Moranz defied the odds to brush shoulders with the pro front-runners
Kansas-based Monster Energy Supercross motorcycle racer, Kevin Moranz, recently confirmed he will be partnering up with EBC Brakes for another year, proudly continuing to use the firm's Double-H brake pads and 280mm OSX rotors on his 450cc KTM.
Now a couple of rounds into the season, we caught up with Moranz as he competed in the Seattle leg of the series, held at Lumen Field stadium.
Here, Moranz pulled out all the stops to secure the Holeshot of the main race and ensure he created some waves as a result. Read how the weekend went down in his own words below.
"It was my biggest night of the season so far! We pulled the Holeshot in the Heat Race, which we have never done before. We were out front early which was huge and held onto a transfer position to finish 8th and get another direct transfer.
"Come the Main Event, we pulled the Holeshot here too, which is unheard of as a privateer! We were up against bikes I couldn't even get my hands on if I had all the money in the world as they all have special equipment, and we beat all of them into the first turn on a stock bike.
"To make it even better, we held onto the lead to cross the finish line of the first lap at the front. After this, we ended up getting caught in some tough blocks/track markers, sending us back to last quickly. We re-grouped and picked a couple of people off at the end to finish P20 on the night.
"Maybe not the result on paper that we wanted, but we shook the whole moto industry with that start at the beginning of our race. We're really starting to open some eyes…"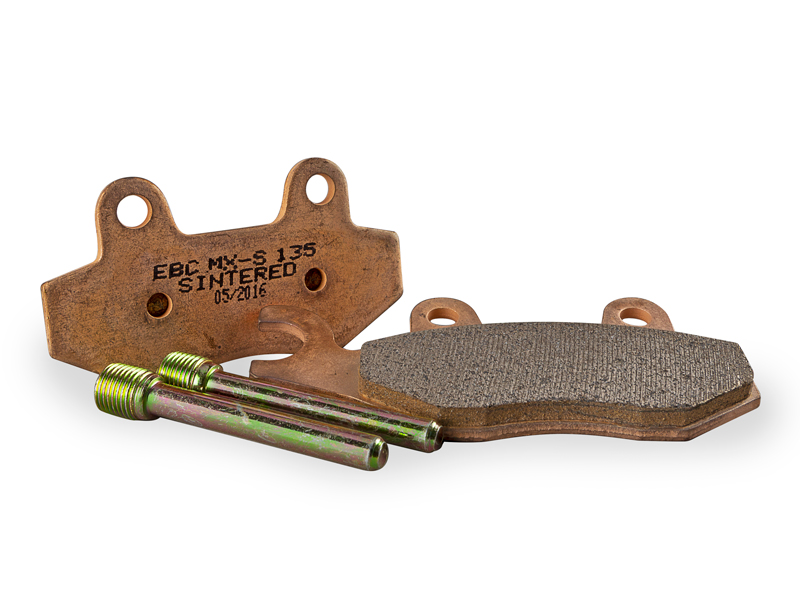 MXS Series Moto-X Race Pads
EBC MXS series brake pads for serious Moto X and Enduro racing and perfect for off-road, race, and sports use.
View Product
OSX Oversized Motocross Brake Discs
The Travis Pastrana recommended brake setup… who knows better?
An easy upgrade – the best way to grab more stopping power and control in a few minutes' simple work.
View Product