Famous chopper run from California to San Felipe, Mexico is a highlight on many motorcyclists' calendars
The El Diablo Run was conceived in 2006 by two long-time friends and businessmen from Temecula, California. Their mission was to ride their hand-built choppers from California down to Mexico. They cooked up a plan to ride the distance with like-minded motorcycle enthusiasts.
Since then, the event has become a staple for any self-respecting chopper fans, not least the EBC-equipped Zen Pro Racing team who once again competed in the rally for 2021.
The team's experiences of the event can be read below in front man Mo Martinez's words.
"We began a custom bobber build back in May 2020, but soon afterwards I was hospitalised for two months, with ongoing adverse health conditions after this time, so the project went on hold for nine months.

Shortly after recovering and knowing the El Diablo Run was approaching, Zen Pro Racing resumed the build and completed it in time.

With just 47 riders taking part in the initial run back in 2006, over 2000 bikers from across the globe joined us for the journey this year back in April.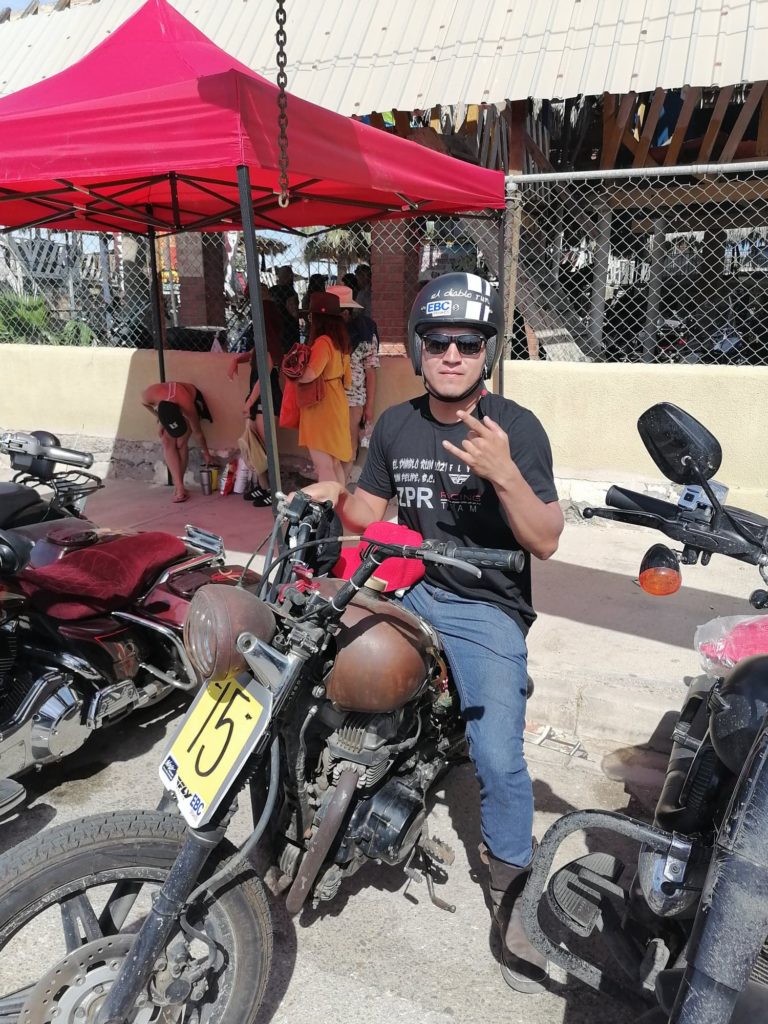 "The event includes yard games with the 'Circle of Death' being the highlighted race towards the end of the day across the Sonoran Desert-type terrain. The two classes are Swingarm and the Rigid (no suspension). Zen Pro Racing opted to race the rigid class with our newly built, EBC-equipped custom bobber.

Zen Pro Racing and its team support members disembarked from their headquarters with a four-hour journey across the desert. Upon arrival and settling in, they prepped accordingly for the next day's race event.

RACE DAY – The Swingarm class went first, followed by the Rigid class. Number 15 was assigned by request in commemoration of a fallen team member who lost his life racing the Baja 500 in June of 2013.

START LINE – With the green flag dropping, Zen Pro Racing lead the pack with a huge lead between the second rider, for approximately a half lap until the fuel valve was hit by their racer's leg ripping the fuel line clean off the carburettor thus, calling marking the end as other riders by-passed the now inoperable race bike. But that's racing for you!