Improve the stopping power of your EV with EBC Brakes
First, the boring part
EBC Brakes is one of the world's largest producers of disc brake pads and produces 100% of these parts in its factories in the UK and the USA, producing over 30 million components a year. Finest quality is assured with the unique aramid fibre formulation unlike almost every other brake pad which are usually semi metallics and dust up your wheels terribly.
Now, the exciting part
Every EBC brake pad is delivered with anti-rattle/anti-noise shims with chamfers and centre slots, providing super quiet braking at all speeds and delivering great stopping power. All EBC pads are built with the Nucap NRS fail safe system to guarantee 100% perfect bond strength – very few pads are made this way.
All pads are supplied with a 'Brake-In' pad surface coating which beds the pads in super fast to your rotors and removes the glaze. The coating is gone in 20-30 miles, leaving your pads seated and ready for the highest performance.
If you are only changing the front pads, both of these compounds will work fine. If your rear pads are worn out, we strongly advise changing the fronts to the same pad material to balance the car's brakes again as EBC pad materials tend to be more grippy than most aftermarket pads.
I want to take my car to the track!
We have precisely what you need: track-use compounds to fit directly into your stock calipers.
Perfect for track day driving and can be used safely on the street to and from the track.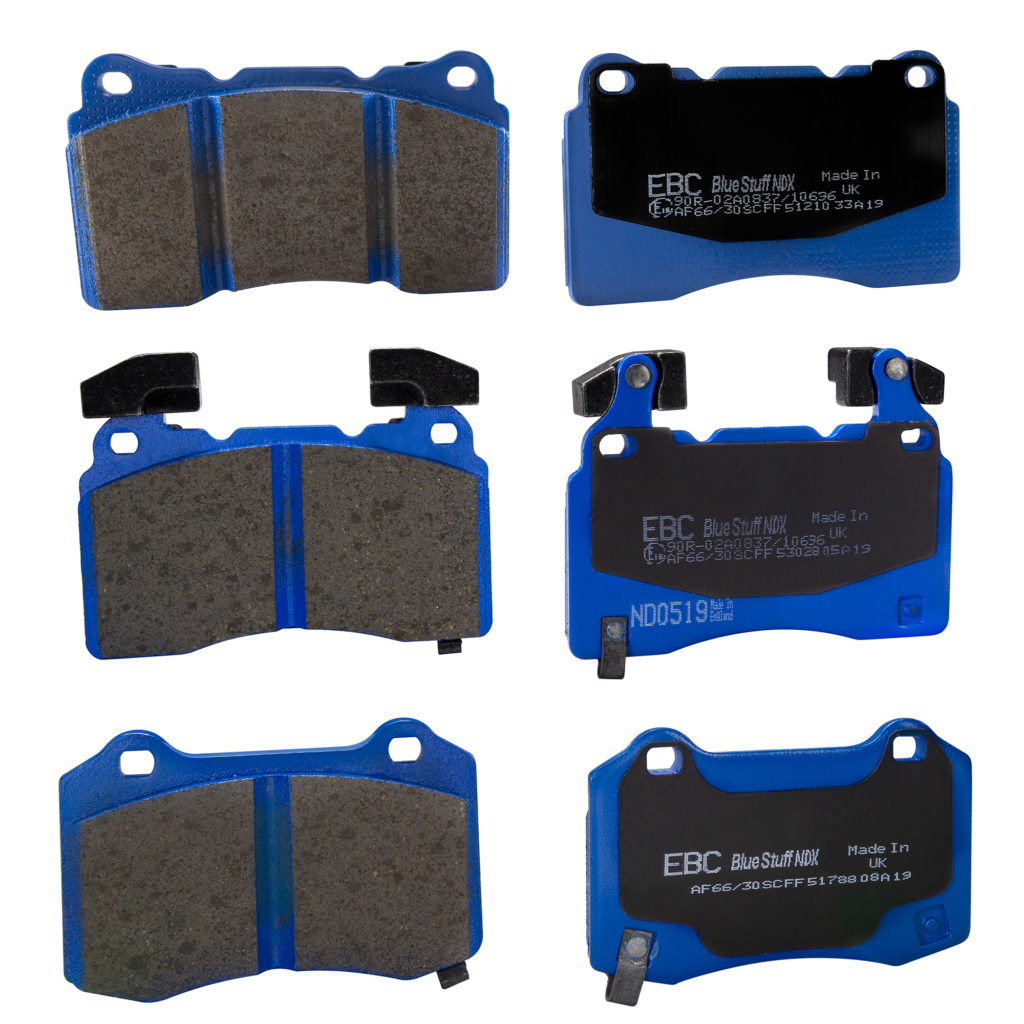 And for the even faster drivers, the new highly-acclaimed RP Series
The new EBC RP-Series race pads come in two grades: long-lasting RP-1 and super-grippy RP-X compounds.

I want lighter and higher-spec rotors
EBC makes those also in its UK Racing division. The SG2F fully-floating two-piece disc range is lighter and thereby extends battery range with improved and smooth braking.