EBC Racing™ P2DK Kit RP-X Pads and 2-Piece
Fully-Floating Discs
Buying an EBC Pad & 2-Piece Disc/Rotor Kit offers significant savings compared to buying parts separately!
Discover
EBC Brakes Racing's new range of fully-floating 2-piece brake rotors inject a new level of quality to high performance brake components.
EBC Racing™'s fully-floating 2-piece brake discs combined with our full-race RP-1™ pads represent the ultimate braking upgrade for dedicated track and race cars seeking peak levels of on-track performance.
RP-1™ is EBC Racing's range topping race pad that has been relentlessly developed without compromise to equal or beat the performance of even the most revered, established race pads in today's marketplace, often costing double or triple the price.
RP-1™ is not R90 approved and thus not road legal in many EU member states. RP-1™ boasts exceptional levels of performance and fade resistance yet achieves this with very low disc wear. Furthermore, due to its advanced friction chemistry, RP-1™ exhibits superior pedal 'feel' compared to many other 'grabby' race pads that gives the driver unprecedented levels of control and confidence throughout each and every braking event.
Features
Pair of fully-floating 2-piece brake discs
One set of full-race RP-1™ brake pads
Part number is selected using P2DK prefix and RP-1 suffix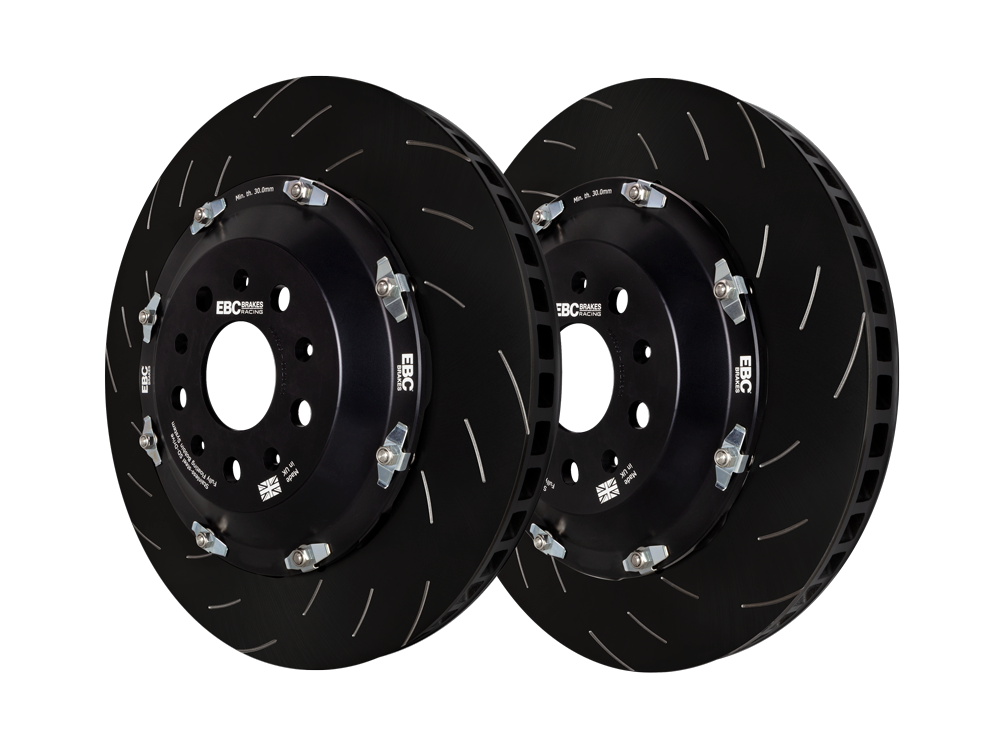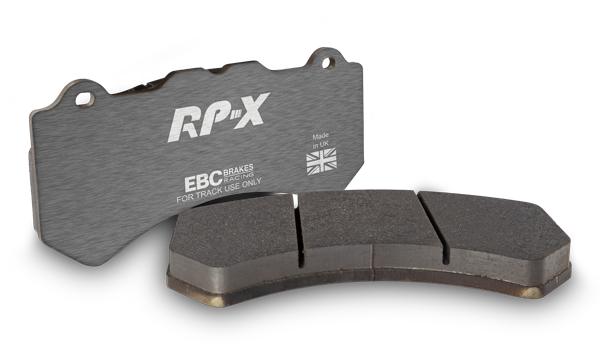 Designed for vehicles driven hard on track, RP-X™ possesses a high friction level of 0.55 between 0 – 850°C and achieves 100% brake effect from cold. This makes RP-X™ an excellent choice for sprint racing or hill climb events, where full brake performance is essential without requiring any 'warming up', but also makes RP-X™ well suited to any type of circuit use where a high initial bite and powerful brake response is desirable.
Can't find what you're looking for?
The EBC Brakes team is always happy to help. If you can't find what you're looking for, please don't hesitate to get in touch via our Contact page. But be sure to check our FAQ's first, in case your query has already been answered.
Contact EBC
Part Finder