DQ Media required improved braking performance for its high-speed camera jobs
Las Vegas-based DQ Media, fronted by Dylan Quisenberry, is an automotive filmmaking outfit that produces Hollywood-level cinematics for race teams and petrolheads alike.
Working as a one-stop shop for automotive media production, a large part of Dylan's job relies on his car, his BMW F82 M4, which he is often seen hanging out the back of filming at high speeds. The sports car also doubles-up as his own track toy and daily driven vehicle.
With his car being pushed to the limits on track and at work, Dylan came to us at EBC Brakes to help out.
"In only a short span of ownership, I felt an immediate weak point of my F82 M4 to be work factory M brakes. I turned to EBC for guidance. The first 1000 miles of my new brake kit's life began violently on Wide Open Rallies. With the Apollo Kit being my only modification, I often found my M4 performing far beyond its class of vehicles," Dylan explains following the installation of an EBC Brakes Racing 6-Piston Apollo Big Brake Kit.
"With my M4 being my daily driver and camera car, I had concerns of sacrificing comfort to performance. EBC provided a range of pads to suit my needs and I found incredible balance from their Bluestuff pads.
"The EBC Apollo Brake Kit stands out substantially in a world where one can find themselves DEEP down the rabbit hole of modifications. The Apollo kit comes in at a very appealing price point matched with outstanding performance."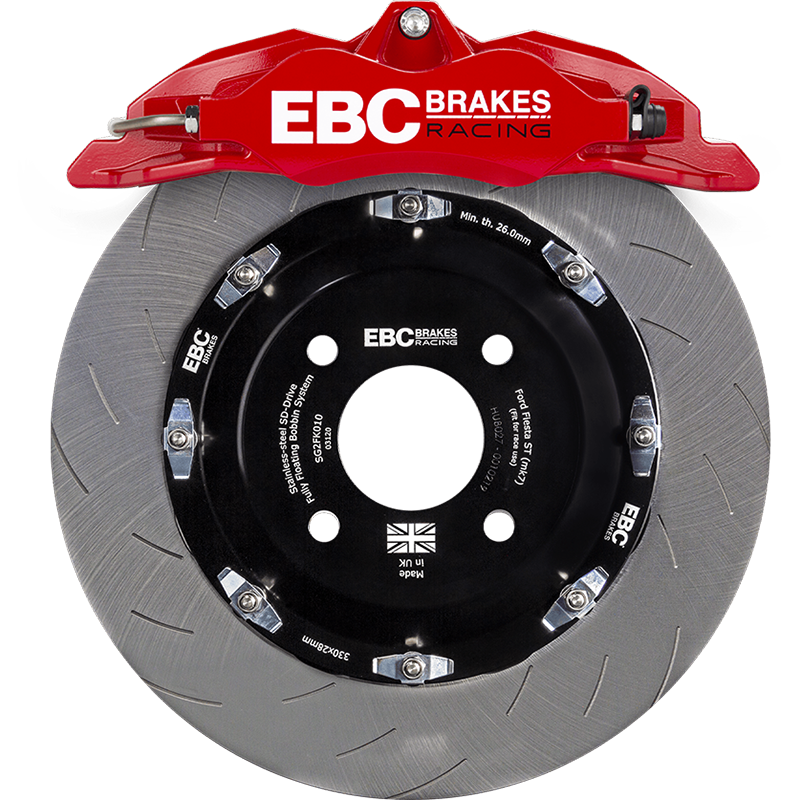 EBC Brakes' Big Brake Kits represent the ultimate upgrade in braking performance, offering significant reductions in stopping distances whether used on road or on track.
View Product