Six-piston Apollo big brake kit now available – first application covers VW's high-performance Mk7 and Mk8 Golf variants
Since its introduction, EBC Brakes Racing's 4-piston Apollo Big Brake Kit has offered unparalleled levels of braking performance for a number of vehicle applications, combining precision British engineering with unbeatable value-for-money.
Creating waves in road, track day and race car markets across the world, the firm is now proud to launch a bigger, 6-piston version of this acclaimed kit, aimed at larger and higher-powered vehicle applications.
As well as being available as a caliper-only option, the first application to benefit from a full 6-piston Apollo Big Brake Kit covers the incredibly popular Mk7 VW Golf GTI and R variants, as well as the Mk8 VW Golf GTI – hot hatches that have been synonymous with fast road, track day and race driving.
Further applications will follow very soon – please keep your eyes peeled for more updates.
Notes
– Dimensions: 355x32mm
– Part Numbers:
BBK033BLK-1 (Stealth Black)
BBK033BLU-1 (Storm Shadow Blue)
BBK033YEL-1 (Luminous Yellow)
BBK033RED-1 (Racing Red)
– Applications:
Suitable for the front axles of various vehicles, including:
Mk7 Volkswagen Golf GTI, 2.0 Turbo (2013-2019)
Mk7 Volkswagen Golf R, 2.0 Turbo (2013-2019)
Mk8 Volkswagen Golf GTI, 2.0 Turbo, (2019- )
For a complete list of vehicle applications, please visit your nearest EBC Brakes dealer.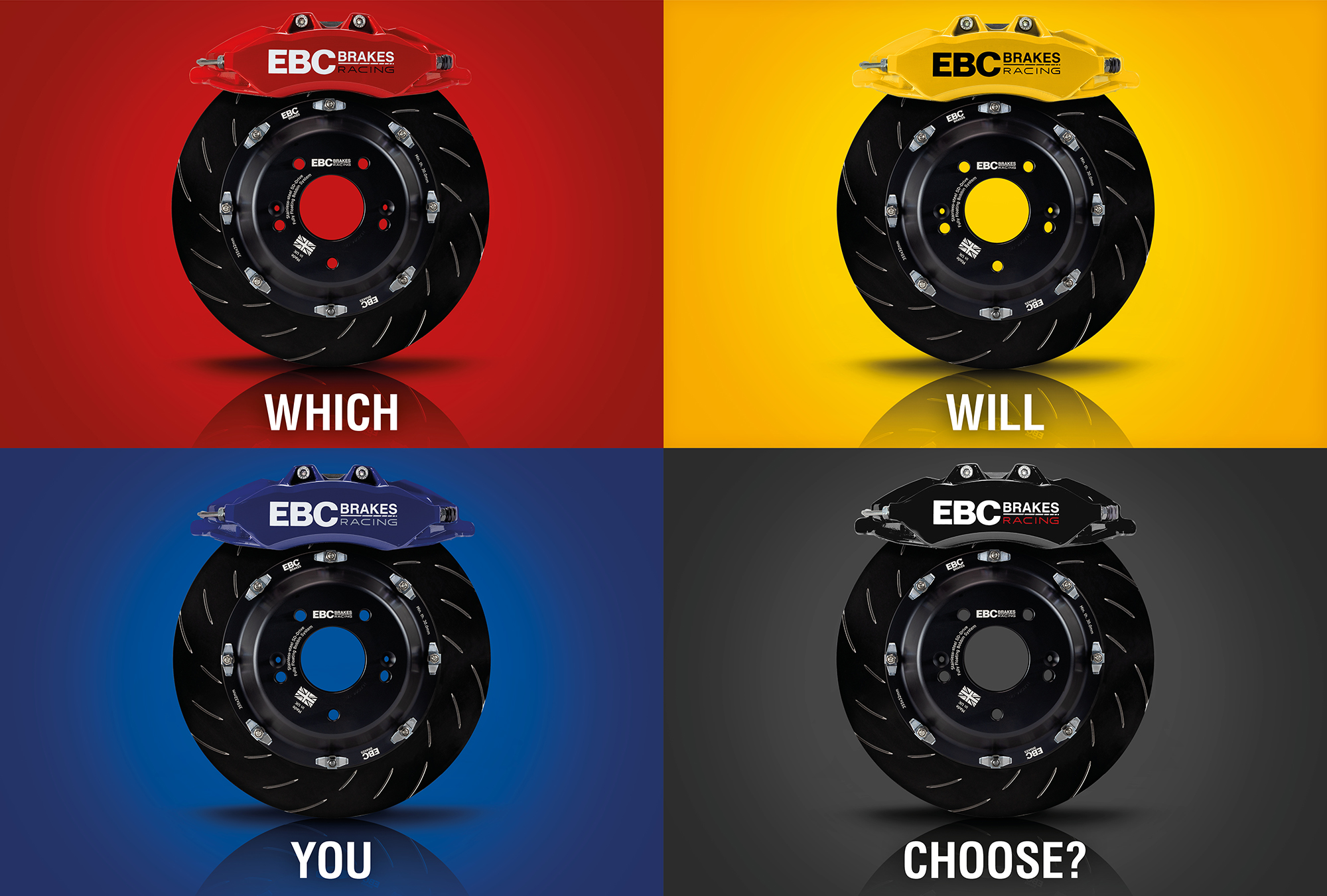 Key Features
EBC's lightweight-yet-strong aluminium 6-piston brake caliper
Two-piece bolted design that incorporates high-tensile 12.9-grade steel bolts for reinforcement of the caliper bridge section (computer FEA analysis shows that this offers significant improvements in caliper stiffness compared to a monobloc design)
Machined from heat-treated low-pressure castings (this offers a noticeable performance advantage over conventional gravity cast calipers, exhibiting higher overall strength and a comparable caliper body stiffness to forging)
High-temperature fluid seals coupled with full boot-type dust seals give maximum protection against road grime and debris
Lightweight, hard-anodised aluminium staggered pistons with serrated/castellated piston noses that reduce heat transfer into the braking hydraulics
Every single brake caliper pressure tested to 2,500psi
Full stainless-steel hardware and fittings, providing durability and longevity – this caliper will never rust
Uses standard pad shapes, giving choice when selecting brake pads
Rather than a powder-coated finish, all Apollo calipers use an advanced high-temperature Teflon™ polyester coating process to ensure they look great for much longer. Currently available in Stealth Black, Storm Shadow Blue, Luminous Yellow and Racing Red
EBC Brakes Racing
– Formed in 2015 as a response to the ever-expanding track day and race car markets, EBC Brakes Racing is a sub-division of world-leader in the industry, EBC Brakes.
– EBC Brakes Racing aims to offer uncompromised braking products of the finest quality that offer unparalleled levels of performance on track days and in race situations.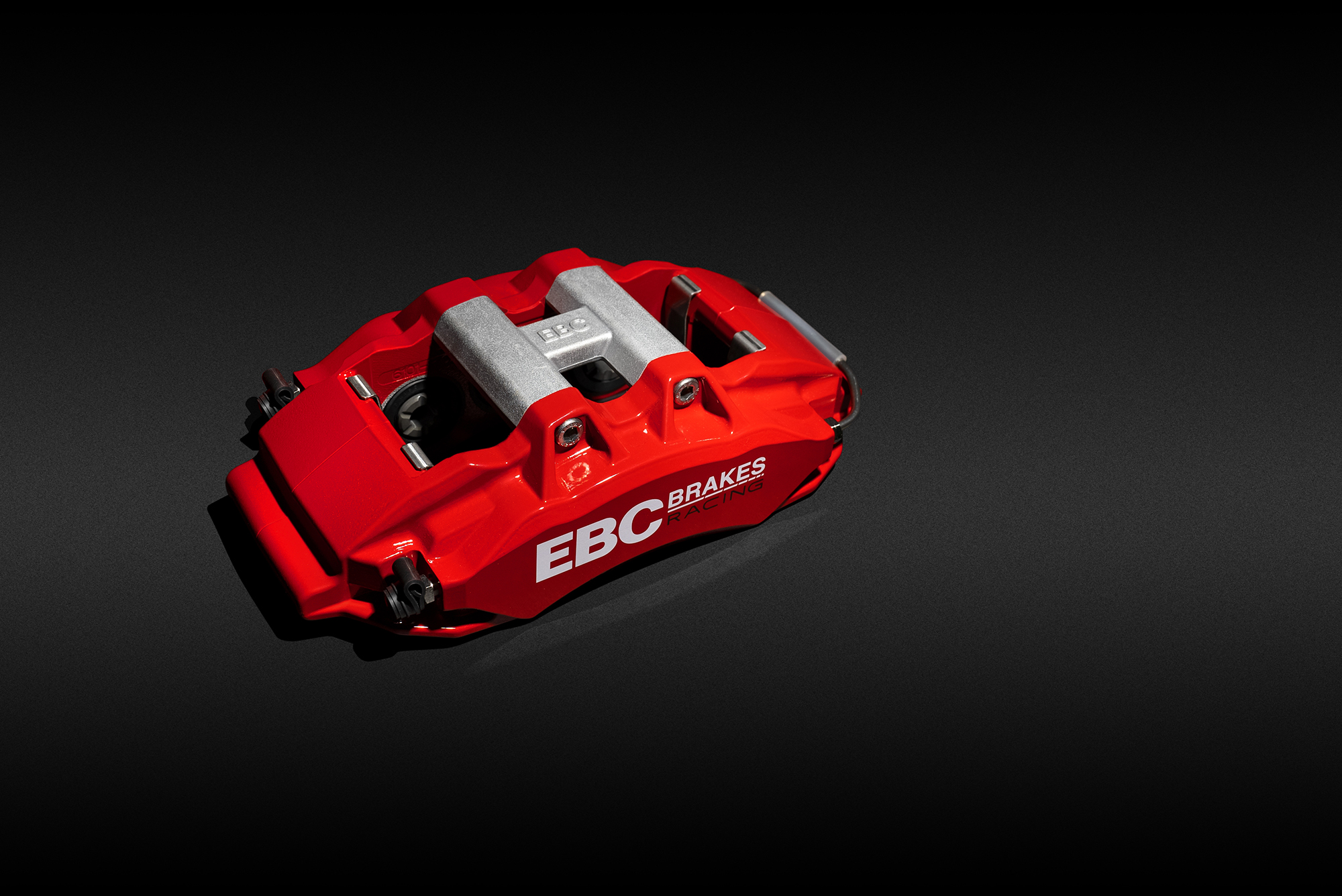 Availability
Available now. Please click here to find your local EBC stockist and see a full list of applications.