Miguel Alamillo is competing in the Utah Sport Bike Association on his Suzuki race bike
Miguel Alamillo of Miggz Motorsports is competing in the 2023 Utah Sport Bike Association race series on his 2019 Suzuki GSX-R 1000R motorcycle, in both the Novice GTO and Deseret Dash combined classes.
The second leg of the championship took Alamillo to the much-loved Utah Motorsports Campus, where he tried out EBC Brakes' GPFAX motorsport brake pads for the first time.
You can read how he got on with the product across the weekend below in his own words.
"This last weekend was Round 2 for the Utah Sportbike Association (USBA) at the Utah Motorsports Campus (UMC).
"With EBC's help, I was able to drop my lap times down to 5.2 seconds less than in Round 1 on the same circuit! Just by switching over the GPFAX pads on my 2019 Suzuki GSX-R 1000R, I got SO MUCH more feedback from the brakes and they would actually SLOW me down!"
"I placed 3rd in the Novice GTO class and 4th in the Deseret Dash combined class. I'm excited to see what the EBC brake lines and rotors will do for me next. I'm super stoked to have you guys alongside me on this journey."
Thanks to Steve Midgley Photography for the images.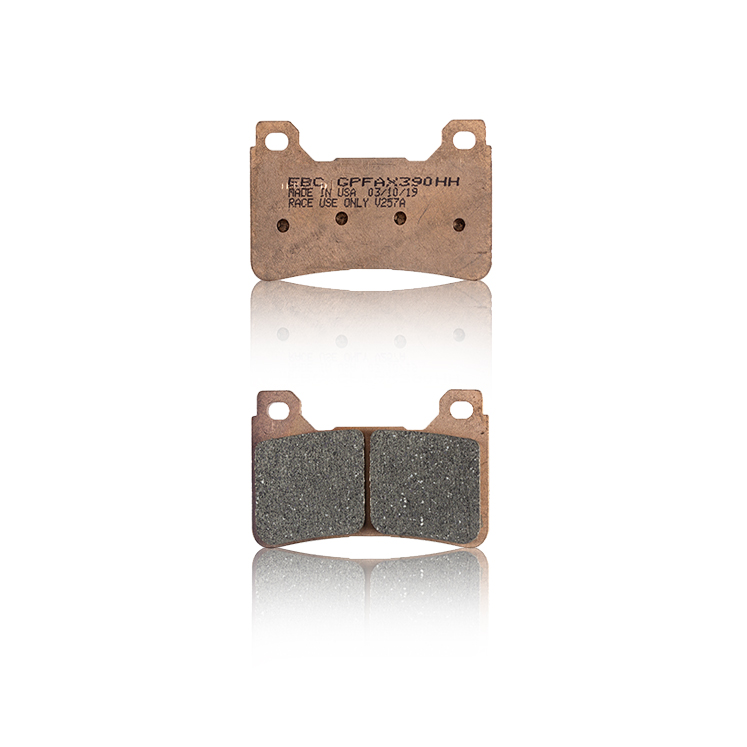 GPFAX Sintered Race Brake Pads are for RACE ONLY use. This is a blend of brake pad that has higher friction and far better grip than any other brake product on the market.
View Product