EBC-equipped Brothers David and Matthew Jones compete in the Ducati TriOptions Cup for the family-run team
Brothers David and Matthew Jones currently compete in the Ducati TriOptions Cup race series within the family-run Dragon Racing team.
Their Ducati Panigale V2 superbikes both boast EBC Brakes' GPFAX motorsport brake pads and X-Series floating discs.
Below are the round-ups of their respective 2021 seasons, as told in their own words.
"2021 has been a successful season returning back to a full year in the BSB paddock and learning the Ducati V2 with our new suspension package.
"The season has had a mixture of ups and downs for me, but every round I have managed to beat previous best results and times. The last few rounds we began to make huge steps forward in closing the gap to the leaders, with a number of top-5 finishes.
"Moving forward into 2022, I am looking to build upon the development of the bike during testing and make the most of this year's knowledge to capitalise and get podiums in the first rounds. We as a team have had a great season and couldn't thank our sponsors enough in helping make this year a success."
"Overall, I have had a brilliant season after a scary crash in pre-season testing causing a lot of damage to both myself and the bike.
"We started the season off strong with a couple of top-15 finishes which I was thrilled with. Mid-way through the season, I had an unlucky weekend at Snetterton when in Race 1 my chain snapped and Race 2 I was unfortunately taken out by another rider which knocked my confidence a bit.
"I worked hard on mv fitness and bike setup throughout the year and ended the season with my best ever result of P6 at Brands. Out of the 8 races, I managed new PB at 7 circuits, I had my highest ever qualifying at Cadwell Park in P9 and topped the time sheets in a damp warm up at Oulton Park by over 3 seconds!
"It's a shame we never got a full wet race this season as I feel extremely strong in the rain. In the Sheild Championship, I ended the season with 3 x 2nd and 2 x 3rd finishes.
"Hopefully I can build on this for next season and aim for winning this championship outright.
"I would like to thank all my sponsors for their help and support this season in getting myself and my brother out on track, without you, this wouldn't be possible. As a team we are already looking forward to seeing how much we can improve in 2022."
Thanks to Camipix for the images.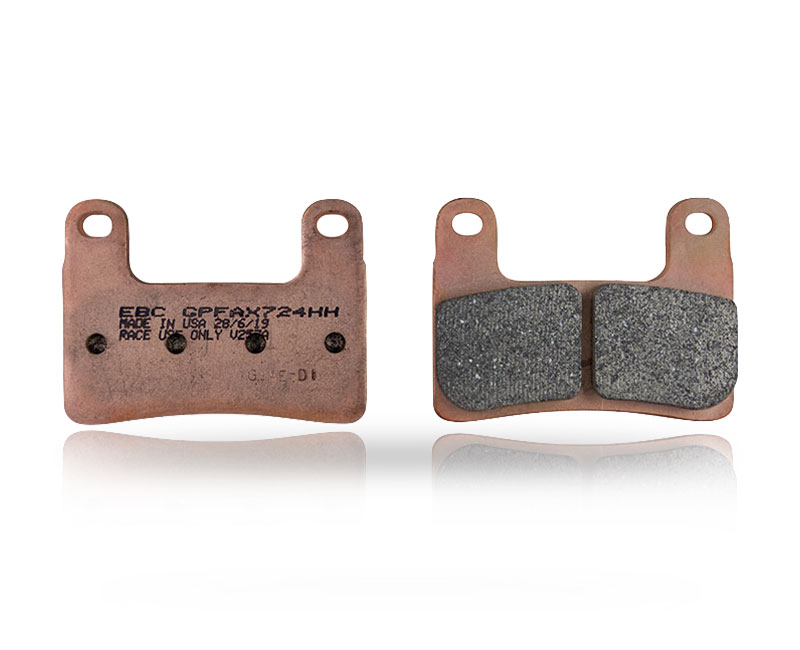 GPFAX Sintered Race Brake Pads are for RACE ONLY use. This is a blend of brake pad that has higher friction and far better grip than any other brake product on the market.
View Product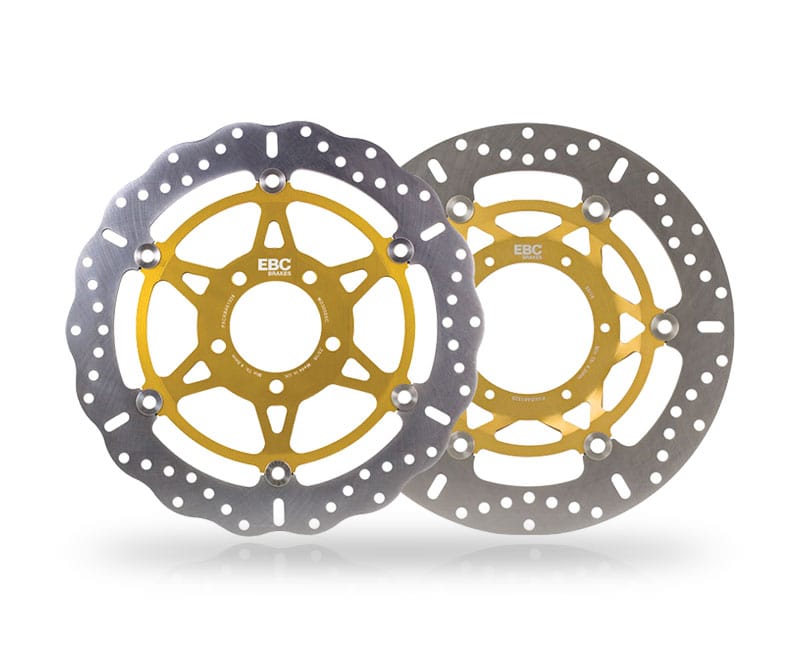 Floating Motorcycle Discs
Since their introduction, EBC's ultra-lightweight floating motorcycle rotors have become one of the worlds best selling lightest and best performing discs available for all modern sport bikes.
View Product