Final round at Whilton Mill helped secure rising star's championship victory
Harry Hannam competed in his first British Kart Championship season throughout 2022, in the Junior Rotax Max Rookie category.
Supported by EBC Brakes, Hannam used the firm's brake pads on his high-performance kart, helping to eventually secure his class victory for the year after the final round at Northamptonshire's Whilton Mill circuit recently.
You can read how the final weekend of the season unfolded in the team's own words below.
"It was a double-header at Whilton Mill Circuit, meaning rounds 6 and 7 were on the same weekend.
"Friday was the official practice day for the preceding weekend of racing. Unfortunately, this resulted in a huge accident for Harry on a difficult, wet track. Harry injured his wrist and the team worked well into the evening to fix the kart.
Saturday – Round 6
"Struggling with the arm injury and the wet/drying conditions brought another disappointing qualification result, although somewhat expected. Harry finished 46th out of the 51 Junior drivers. In Heat 1, a brave drive from Harry saw him rise from a starting position of 31st up to 18th by the chequered flag. More of the same in Heat 2, where again, he drove through the back half of the field from 31st to 18th again. The final was a disappointment as Harry's wrist injury started to affect his ability to put consistent fast laps together, finally finishing in 33rd place."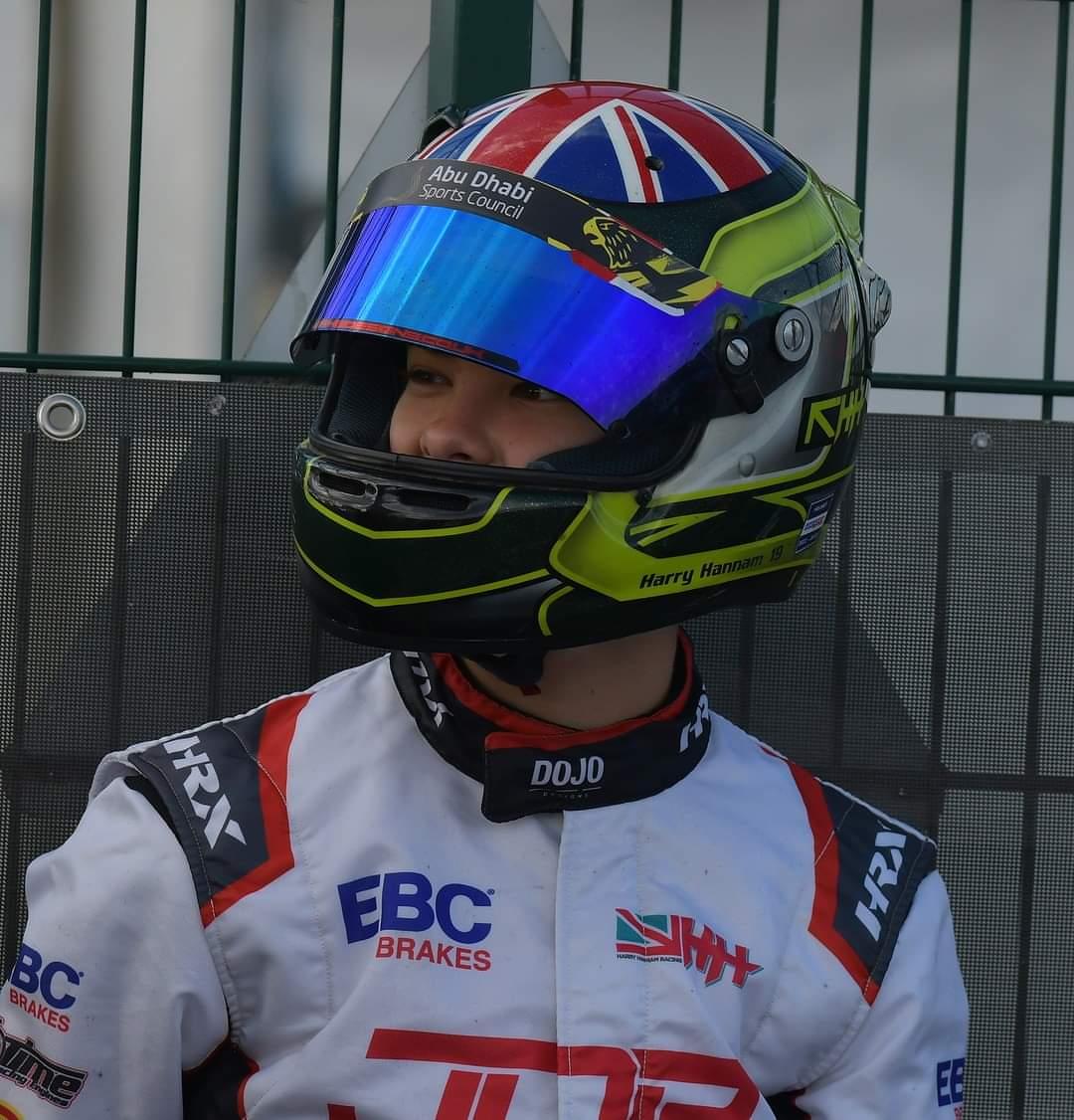 Sunday – Round 7
"Now with an over-worked right arm from the previous day's racing (overcompensating for the weak left arm) left us wondering how Harry was going to pull this off. During qualification, another difficult qualifying session with wet conditions made it even more difficult, with Harry finishing 42nd out of the 49 drivers. In Heat 1, starting 28th, the usual progress was made again, with 11 places being made, meaning Harry finished 17th in the 12-lap race, setting the fastest Sector 2 of the race. In Heat 2, Harry started from 28th place, again climbing his way to 19th. More importantly, there was another heat to go for the other drivers (every driver drives two out of the three heats), giving Harry's arms more time to recover.
"In the final, Harry started 25th. A huge crash on the first corner caused chaos for the mid and rear pack drivers. Harry was spun around and ended up facing the wrong way yet managed to drive back up the field and finish a very creditable 13th place. He was the highest-scoring Rookie on the day and sealed the Junior Max Rookie Championship in the process.
"Overall, a fantastic first season in the British Kart Championship, huge thanks to EBC Brakes for their support throughout the season, Roll on the 2023 Championship."