The US-based drifter uses EBC components on his Nissan 370Z drift car
Texan pro drifter, Hooman Rahimi, recently completed the final round of the 2023 Formula Drift championship that spans the United States, marking an end to another successful campaign in this national series.
Competing within the PROSPEC category of the championship, Rahimi uses EBC Brakes Racing's RP-X™ pads and BSD discs on all four corners of his fearsome turbocharged LSX-powered Nissan 370Z.
The final round took the roadshow to the stunning Utah Motorsports Campus in Grantsville, UT, where Rahimi bowed out of the year with plenty of thrills and spills, as you can read below in his own words…
"What a final round! We headed out to Utah and made the long scenic drive with the truck and trailer to be met with the most beautiful views of any track we have ever seen. But oh boy do I I have a story for you…
"We started our first practice session strong with some great lead runs to start the day, but then we reviewed some logs and saw we had some fuel pressure issues. We ended up swapping pumps and going back out only to find this didn't fix our issue. We were chasing a gremlin!
"After getting some advice and double-checking everything, we ended up finding a small wire that had chafed itself into oblivion which made the pumps work intermittently. Onto the rest of practice!"
"We decided we wanted to show up and throw down and kept working on dialling in faster and nastier entries. The 'fun' thing about this track is the grip levels change drastically from the morning sessions until the sun comes out, and we were making some adjustments to loosen up the rear… and disaster struck. I took out too much grip in our last practice session right before qualifying and ended up flicking the car on initiation only to find it didn't want to flick back! I shortly found myself head-on with the wall and my front tyres off course, so I made some quick efforts and was able to flip the car to hit the wall in reverse. I was DEVASTATED. The car was trashed, the wheel was stuck in the frame. Subframe bent. Rear crash structure was completely gone. And we had very little time before qualifying.
"We evaluated the damage and I thought to myself there is no way we can get this car back together in any sort of safe manner, so I thought we were done. Well, I got a call from my friend and fellow driver Jonathan Cash Hurst and he told me to slap something together and make the qualifying pass even if the car is crab walking down the straight. Well, that is what we did. Through some miracle of thrashing with minutes to spare we got the car half together with some makeshift fabrication with very little metal stock that we had laying around. We got the car back on the line with an eyeball alignment and crab walking down the straight for our initiation and BAM: we end up qualifying in 14th place securing us into the Top 32 competition!
"Normally this wouldn't be so exciting but from the position we were looking at of not being able to attempt to qualify at all and then to be able to qualify above mid-pack, we were thrilled. Beers all around for the team! They killed it, as they always do and made my driver error less of an issue. We spent the rest of the day/night getting the rest of the car back as close to straight as we could with the bent frame and subframe. We end up winning our Top 32 battle and go on to Top 16."
"In top 16 battling Joshua Love, I KNEW he was fast. So, we focused on making the car fast and I told myself I am not getting left behind on my chase. I am going to make him feel me all the way around the track. Well, I may have went a little too close on the initiation and my front right wheel hit him on the inner clip 1 and my wheel broke and my tire de-beaded. I didn't know this during the run and tried to keep it together but the car wouldn't hold. Pulling it back around to line up I asked an official if there was a cone stuck under my tire and he said… well no, there is a tyre not attached to your wheel though! So we called our five minutes and changed our wheel out with a rear tyre, because we didn't have the front tyre in the pit. We bent a little bit of stuff in the front and got it as straight as we could in the five minutes we had. We sent it on our lead lap and unfortunately sent it a little too hard and dropped some tyres on the dirt and that was the end of our competition.
"I held nothing back, went for the win, and wouldn't change a thing (well maybe try to crash less) We left this event with our heads high and learned a lot of things we can apply to next season and go even harder.
"After our competition we were able to do some 'Free Candy' runs with the JDM Kei van and Formula Drift fans – that was a blast to do! We gave away over 500 pieces of candy to lucky fans. Smiles for days.
"Thank you for everything and a great season. We have a few fun events left in the year so we have the car still together including Chilhowee Drift in Knoxville, Slush Motorsports in Nashville, Import Alliance in Bowling Green, and Slydefactory Halloween Party in Nashville."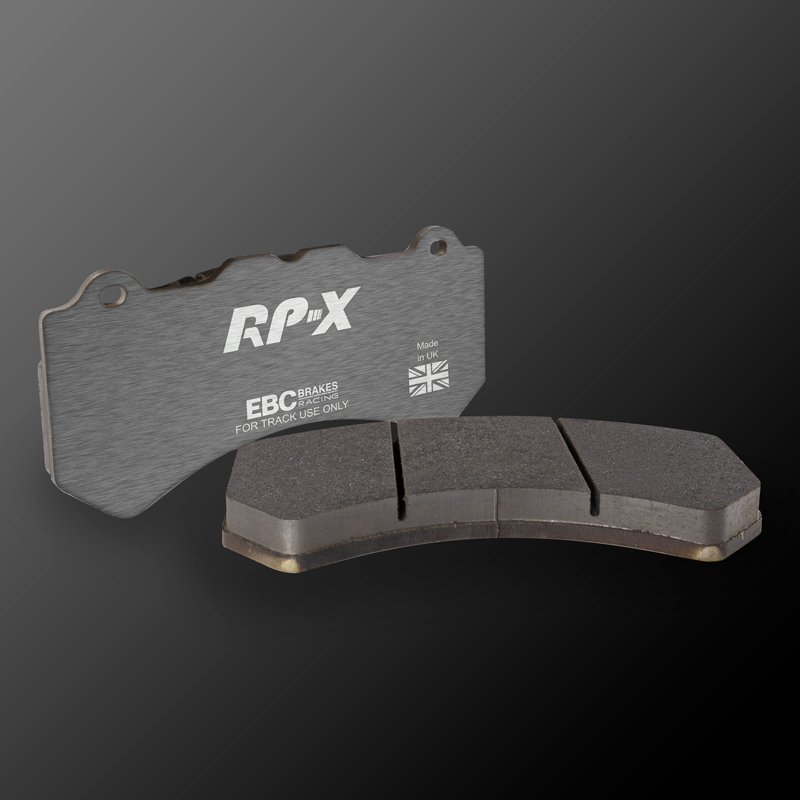 Following the hugely successful launch of RP-1™, EBC Brakes Racing increases its motorsport brake pad range with the introduction of our latest ultra-high-performance track & race material, RP-X™.
View Product
Made using precision GS3000 grey iron casting blanks the BSD disc is precision machined, inspected, flat ground, metallurgy check, balanced and corrosion-resistant finished at EBC's Northampton plant.
View Product