Raymond Myrland used EBC's Bluestuff NDX pads in the Rudskogen leg of the championship
The Porsche 944 Cup Norge is a fiercely-fought race series that sees a grid of these much-loved coupes battling it out across some of Norway's finest circuits.
Raymond Myrland has been a part of the championship for many years, consistently using EBC Brakes' Yellowstuff pads and discs since the start of the 2016 season, with great results.
For the latest round of the 2022 series, held at Rudskogen Motorsenter near Oslo, Myrland decided to swap Yellowstuff for EBC's Bluestuff NDX brake pad formula. Noticing improved braking performance from the word go, he was able to win both races at the weekend, despite starting in 6th position in the second race.
You can read his thoughts on EBC's Bluestuff NDX brake pads in his own words below.
"I have tested other pads, but so far have not found any that work better than EBC Brakes' Yellowstuff for my car and driving style.
"When I was about to order new pads, EBC Brakes Norge (EBC Brakes' Norwegian distributor) persuaded me to test EBC's Bluestuff NDX pads instead, and I must say that it was a positive surprise.
"Yellowstuff and Bluestuff behave quite similarly, but Bluestuff has better bite, requires slightly less pedal pressure, and has a much better brake effect, especially with cold brakes.
"Braking in the first turn after the start is always exciting on a track with many cars, but with the Bluestuff pads, I quickly felt a sense of security that I have not had before, and I could brake later than I have done before.
"I started in P5 in last Sunday's final race, and already after the first corner I was up to P3. Three laps later, I was in the lead, and from there on I drove perfectly even lap times with the fastest time on the next lap. EBC Bluestuff NDX is in any case in my winning recipe, and is guaranteed to be the pad I will continue to use."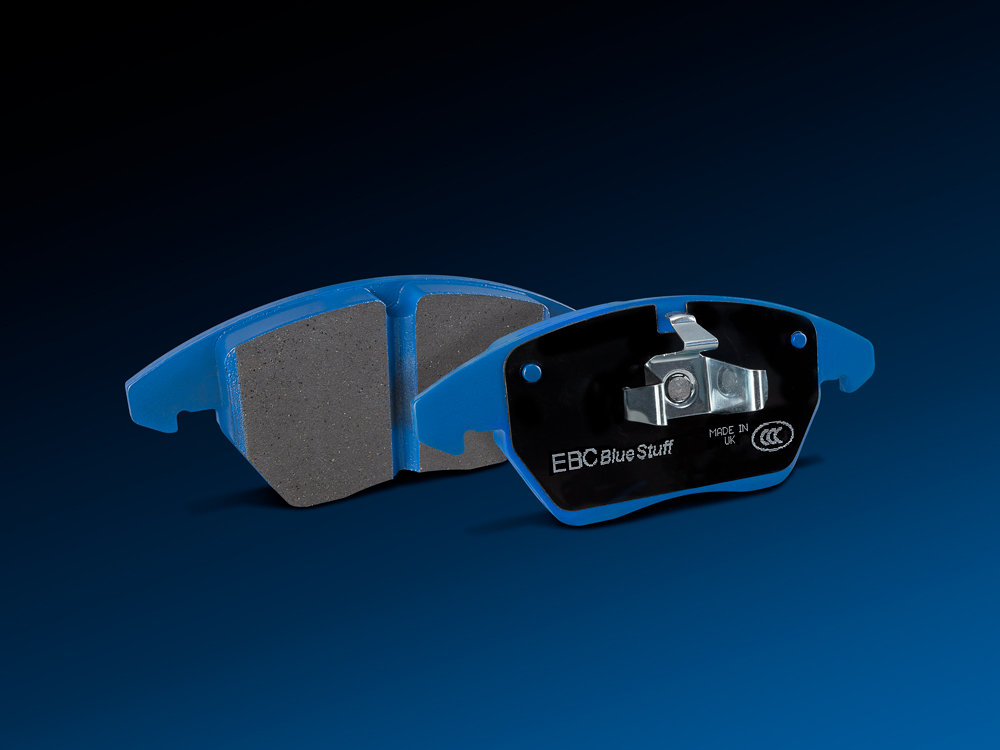 A high-friction sport and race material that now has R90 approval on almost all fitments for the EU. Ideal for fast road, track day, club racing and drift applications.
View Product