Chris Jones won six of the eight races he competed in throughout the year
Ford Fiesta ST150 pilot, Chris Jones, has recently finished another successful year in the ST-XR Championship, securing some impressive results in the process.
Finishing 6th overall despite not entering all the races in the season, Jones was able to win six of the eight races he attended, finishing second in the two races he didn't win.
Jones uses EBC Brakes Racing's RP-X™ track/race brake pads in his race car, citing them as a big factor in his successes.
The final round of the year took place at Cheshire's Oulton Park recently, which Jones talks us through in his own words below.
"Qualifying: I really enjoyed it and love those slippery conditions when you're chasing the grip and trying to push the limits and not make a mistake. I'd done a lap and realised I needed a setup change, but pushed for another, hoping to improve. I eventually decided to pit and my crew made adjustments and off I went for a one-lap dash and immediately knew it was an improvement. Not using a pit board, it was only in Parc Ferme when I knew I was on pole. 
"Race 1: a good start, but not knowing what conditions were like and being side-by-side with my mirror being folded in, I wasn't braking until I was in 2nd place. In hindsight, that was slightly too late and turned into Old Hall and all hell broke loose! With unrivalled skill and a bucket full of luck, I held it and continued, still in first place! Head down and trying to guess the track conditions, it was good, fun racing and I just tried to stay clear of 2nd and not slide off as Old Hall and Druids were very slippery still. The safety car disrupted the race and with a last-lap green flag, it was just a matter of not getting off-line or braking too late until the chequered flag.
"Race 2: with a belting start, I took the racing line into Old Hall and reigned my ambition in this time with no slide. The car felt more comfortable back on its regular settings and with 3rd attacking 2nd, I kept a reasonable gap and was happy with how the race was going. Until Lodge Corner, that is. I'd turned in as I'd always done but the offside track rod decided it wasn't playing anymore. The car turned me hard left and I finished at the bottom of Deer Leap in the barrier. A shame to end the season like this, especially when the marshals said I had it in the bag and was long gone. 
"Thanks to EBC Brakes Racing for the help with the RP-X™ pads this year – they definitely made a difference, so much so that three drivers have swapped or are going to change to them!"
Images: Malc Brunt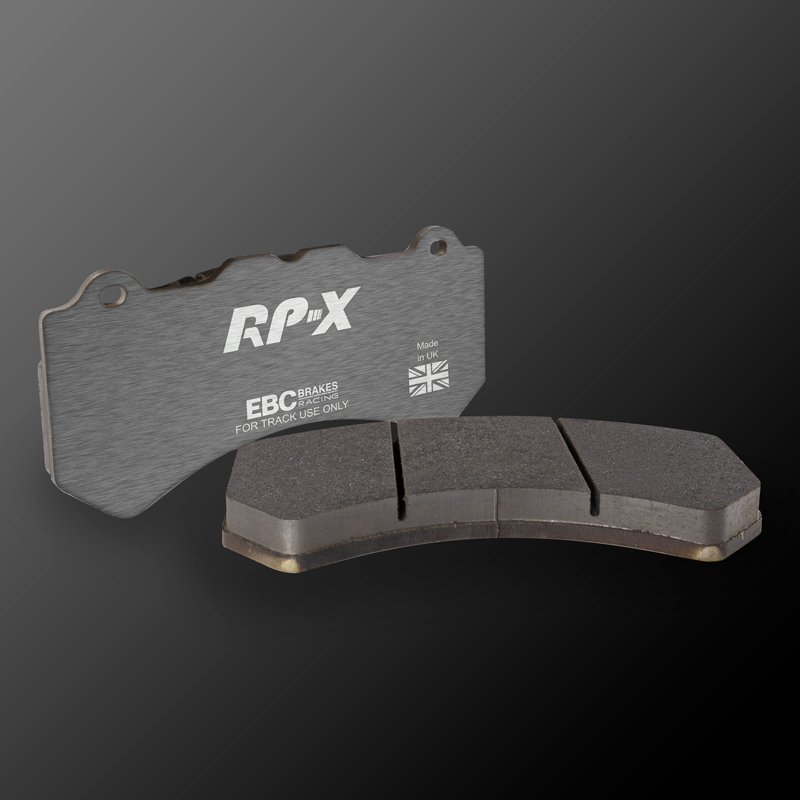 Following the hugely successful launch of RP-1™, EBC Brakes Racing increases its motorsport brake pad range with the introduction of our latest ultra-high-performance track & race material, RP-X™.
View Product