The Canadian rider scored five wins in five races with the Nature Power Kawasaki team
"We came, we conquered, and we left. A couple of close races but I had full control over the weekend and a strong race pace and also took pole position on both days and led all practice sessions.
"I am really pleased how my crew chief and I worked together to set up the race bike, selected the correct compound tires, and did what was needed to sweep the weekend. We had some sketchy weather in one race and thought about pulling off after the warm-up lap but fortunately decided to stay out and race. Looking back, I am pleased with our performance."
"On Saturday, we had a clutch issue and pulled in after the first lap. We also had an engine let go during the Friday practice, so the weekend was not without its challenges. We now have a lot of work ahead of us as we prepare for the double-header at Road Atlanta in a few weeks' time. There will be a lot of points up for grabs and our team will do what we can to take as many of them as possible as we head into this round leading the AMA/WERA National Superbike Championship.
"We also start the N2/WERA Endurance Championship that weekend so there will be lots of racing coming up. The team would like to thank all our sponsors that include Nature Power, Mototron, Pirelli, RK, EBC Brakes, HEL, Dainese, KYT, Motul, Ktech, SK Support, Hindle, and Kinetik. Check out our socials to stay up to date on all our race results."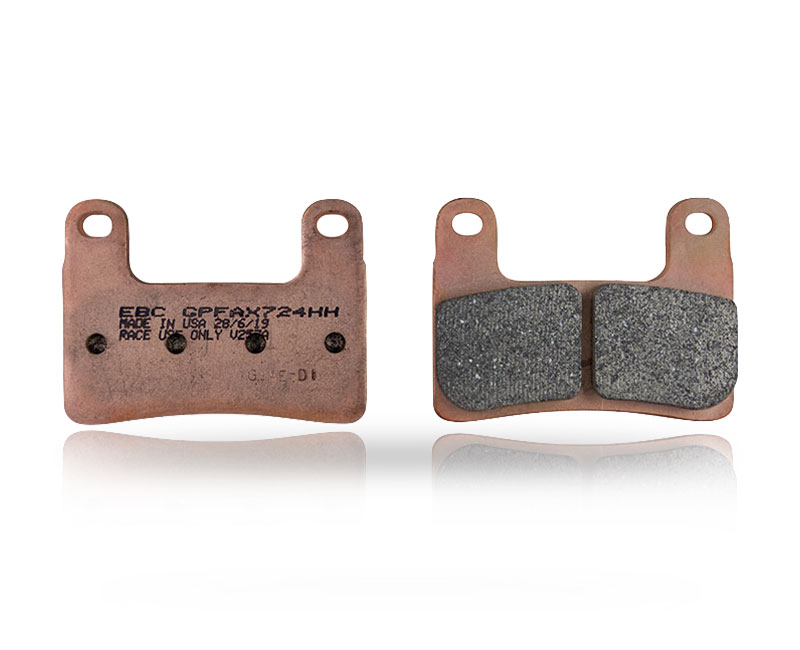 GPFAX Sintered Race Brake Pads are for RACE ONLY use. This is a blend of brake pad that has higher friction and far better grip than any other brake product on the market.
View Product