The Canadian racer once again came out on top of the duo of championships he competes in
After 24 wins and 38 podiums, Canadian road racer Dan Kruger and his Nature Power Kawasaki team clinched 2023 championship victories in the duo of series they compete in, following a thrilling final round held at Barber Motorsports Park, Leeds, Alabama.
Kruger entrusts EBC Brakes Racing's GPFAX track/race brake pad formula in his Kawasaki race bike, in an ongoing relationship with EBC Brakes that has lasted almost a decade.
You can read Dan's thoughts on his successful year in his own words below.
"We had a challenging weekend with clutch issues and various electronic gremlins. Thankfully, Pirelli tyres were definitely the tyres to be on, and we made up for the bike issues by having amazing tyres under us.
"I am really happy our team has backed up our 2022 double Championship by again winning both premier National Championships with AMA/WERA in 2023. We traveled all over the Country to win these championships and having a supportive wife/children made it much easier and definitely more enjoyable.
"We also won our class in the National Endurance Championship and remain unbeaten in 2023 with a big help from my teammate, Jason Waters. We feel like we brought some excitement to the N2/WERA Endurance Championship and had a blast doing it."
"This past weekend wouldn't have been possible without the help of Tyler, Skip, and fill-in rider Jesse Ruehling. A special thank you to Mike from KWS and Thermosman (suspension guru) for helping the team this past weekend as well! My regular crew chief was overseas and missed the event which added pressure overall to the weekend.
"All of our sponsors really stepped up in 2023 and we wouldn't be celebrating these Championships without their continued support. Pirelli, RK, EBC, Motul, Mototron, KYT, Ktech, Dainese, Hindle Kinetik, HEL, SK Support, Nature Power, and Kawasaki.
"Time to prepare for 2024 testing and we will be making an announcement in December about some big plans regarding racing for 2024! Stay tuned and thanks for following, liking, and commenting. We appreciate all the support and love reading all your positive comments."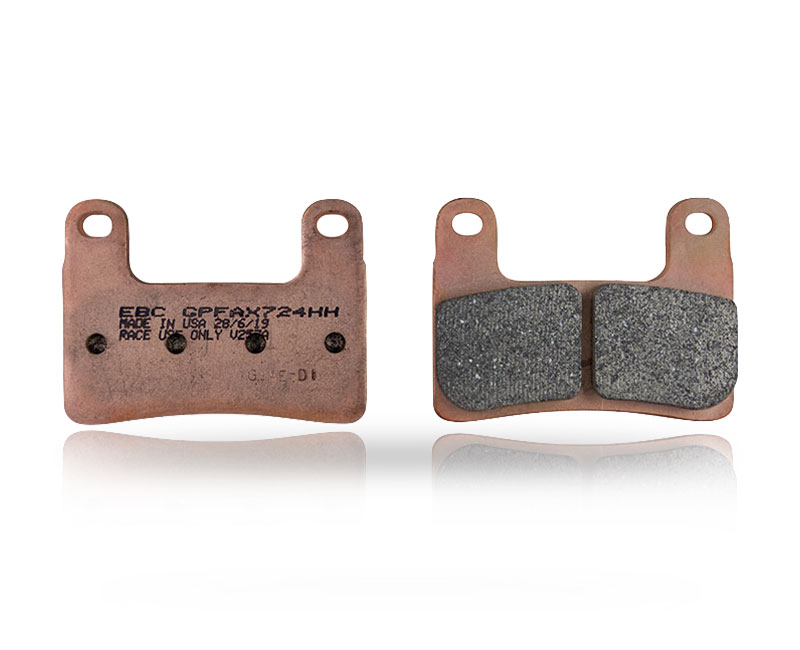 GPFAX Sintered Race Brake Pads are for RACE ONLY use. This is a blend of brake pad that has higher friction and far better grip than any other brake product on the market.
View Product