Rising star of the kart world is the first privateer racer across the line
As well as the talented Jensen Powers, EBC Brakes is also supporting Milo Manderson in the MSUK Kart Championship for 2023, who is also proudly using EBC Brakes pads in his kart this year.
Like Powers, Manderson has already shown immense promise in the first Shenington round held in January, as his team outlines in their own words below.
"The first round of the of the Shenington MSUK Championship this weekend was our fourth race in Junior Rotax.
"There were three short practice sessions in the wet on the Saturday, then it was straight into Heat 1, with a fifth-place finish.
"Sunday was dry all day, so we were on the back foot from those who tested in the dry on Friday. Milo went well in the three-lap practice, after which the team tweaked the setup for Heat 2 (finished third) and Heat 3 (finished fourth) to give us a great starting position of fourth for the final.
"With the lap times as they were, any one of six drivers could have won it. The race was an absolute barnstormer, with the top five squabbling over every place and Milo being in third for a while, right on the leaders' tails, only to get bumped back to fifth.
"Some extremely aggressive moves by some to get back in it and some amazing overtakes by Milo to stay in contention. The top five were nose-to-tail over the line at the end, with Milo finishing in fifth."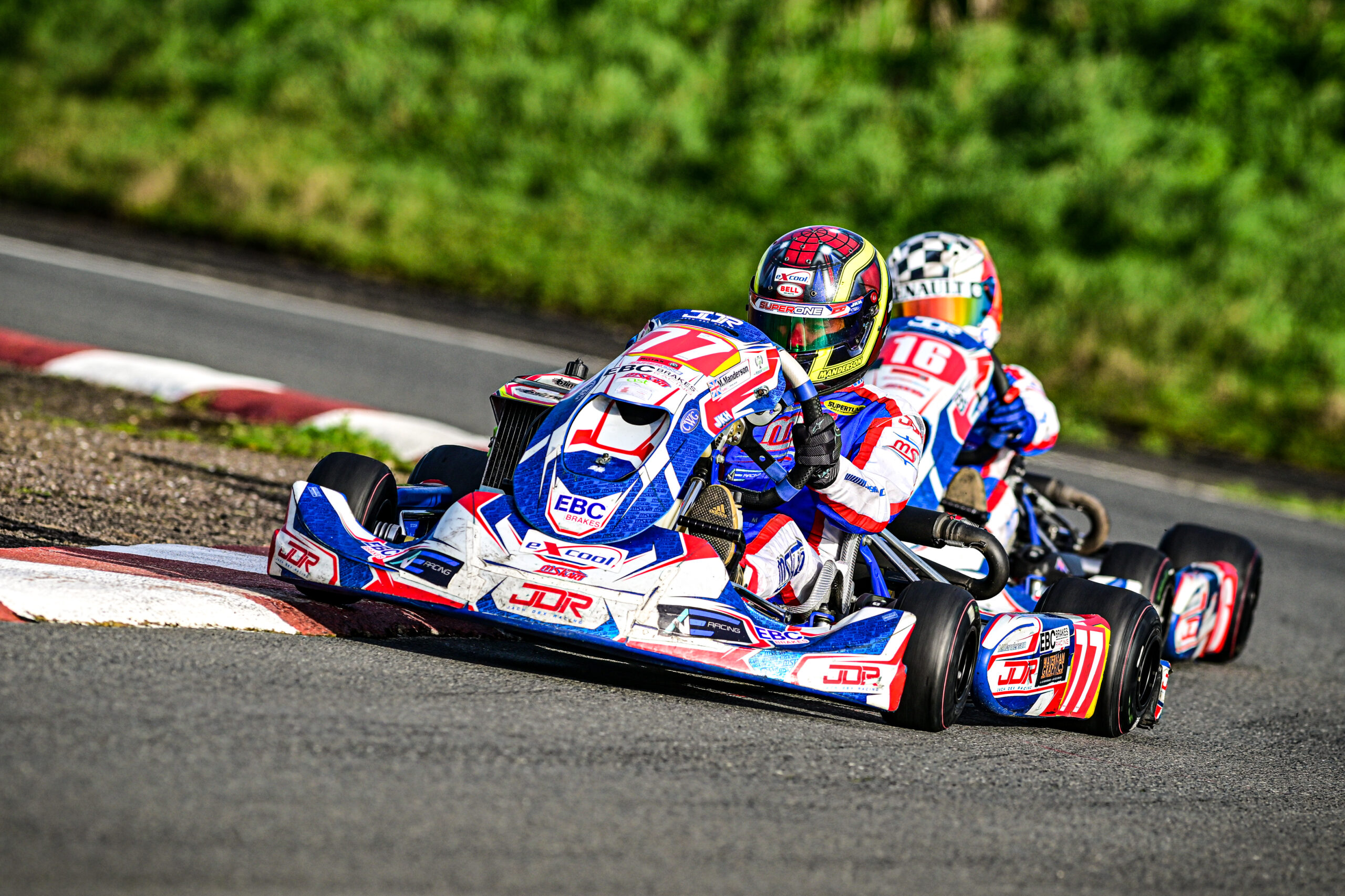 "So, we did not win anything today BUT Milo has now finally had a race against some very good level drivers who have been in Juniors for some time! He now knows the meaning of hard racing and yes, he did get beaten up a bit, but he never gave up and was fast all throughout the race.
"The team did make a small mistake with the setup for the final, which we know cost him some lap time, but he knows how hard he has to fight to win now! We are over the moon with his progress today as we were first privateer team over the line.
"We are massively proud of him and he has turned a corner today against some much older, more experienced kids! Jensen Powers had a great weekend too, showing some big improvements only for a mechanical issue stopping him in the final.
"A huge thanks to Tim Bullard at EBC Brakes for their continued support. More testing over the next couple of weeks before the next round at Kimbolton…"