Daniel Livingstone races in the Caterham Graduates Sigmax Championship
Caterham racer, Daniel Livingstone, is currently racing in the Sigmax class of the Caterham Graduates race series.
This class hosts Caterhams up to 140bhp, with various modifications allowed, meaning Livingstone has opted for EBC Brakes Racing's RP-X™ track/race brake pad.
The series recently headed to Belgium's Spa-Francorchamps circuit – arguably one of the finest race circuits in the world – where Livingstone clinched some great results despite some potential setbacks.
You can read his story below in his own words.
"Round 3 of the Caterham Graduates Sigmax Championship was at the famous Spa Francorchamps in Belgium. It was my first race outside of the UK, being only my 9th ever race weekend. I am still relatively new to the UK circuits, let alone European ones.
"Using EBC pads gives me confidence on the brakes when I arrive at the first corner out of the pits on any circuit and this really gives me confidence when attacking a new circuit.
"I am running EBC's RP-X™ pads in my Caterham and the stopping power is brilliant, braking has always been a strong point for me and using these pads has made my braking more consistent.
"Qualifying was mixed unfortunately, with a front wing coming loose, so this required an unplanned pit stop to remove. Time was quickly up and I couldn't show the pace I had."
"Race 1 was brilliant in comparison; I had a great start and was able to finish P2. Some nice moves late on the brakes! Race 2 started well but a clutch failure left me only able to drive in 4th gear! I didn't give up and managed to finish P3.
"Overall, it was an amazing weekend, a real pinch myself moment to be racing at arguably the best race circuit in the world. Entering Eau Rouge at 120mph in a Caterham is out of this world! Having confidence in your braking equipment as you've travelled down the Kemmel straight and entered the heavy braking zone at Les Combes is a priority as it really enables you to make the right overtakes at the right time.
"As always, I would like to thank EBC Brakes for supporting me. Motorsport is expensive and to have the support of EBC has been a dream come true."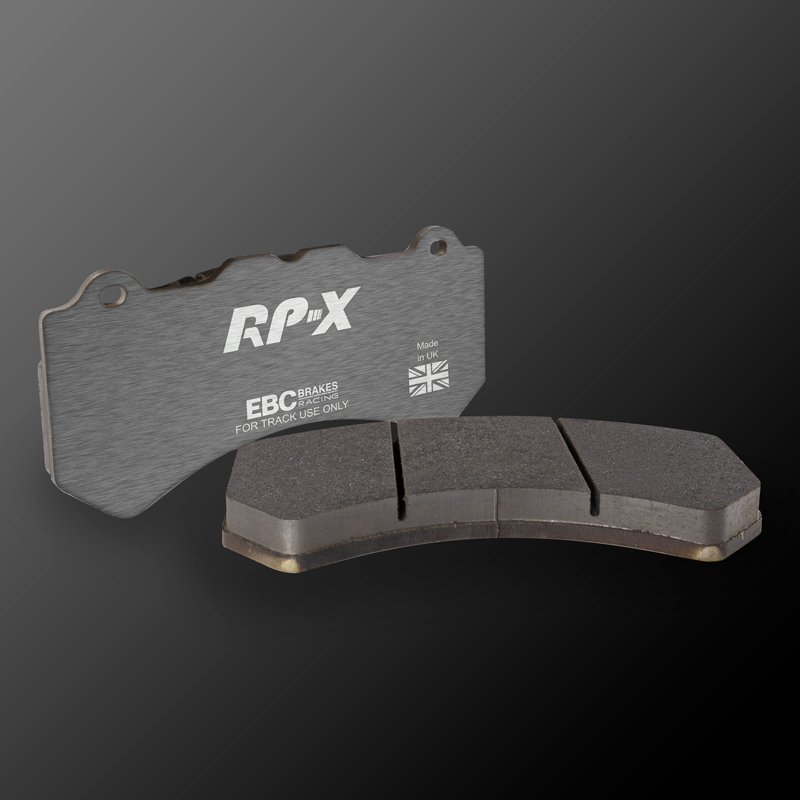 Following the hugely successful launch of RP-1™, EBC Brakes Racing increases its motorsport brake pad range with the introduction of our latest ultra-high-performance track & race material, RP-X™.
View Product