The Autoworks Motorsport team stormed the competition at Portugal's Portimão Circuit
Spain-based race team, Autoworks Motorsport, is competing in the 2023 Iberian Supercars Endurance series in the all-new TC category.
With their main sponsor being EBC Brakes Frenos (EBC Brakes Spain) for another year, the outfit will once again use its EBC Brakes Racing RP-X™-equipped BMW M240i race car as the championship unfolds, following a very successful year with this setup in 2022.
For the first meeting of 2023, the roadshow headed to Portugal's formidable Autódromo Internacional do Algarve (Portimão Circuit), where the team once again came home with some spectacular results to start the year on a massive high.
You can read drivers Héctor Hernández and Borja Hormigos' thoughts below in their own words.
"The duo formed by Héctor Hernández and Borja Hormigos have debuted in the opening round of the Iberian Supercars Endurance 2023 with two victories, at the wheel of their BMW M240i Racing at the Autódromo Internacional do Algarve in Portimão, with the assistance of Autoworks Motorsport and the sponsorship head of EBC Brakes Spain.
"The activity on the track of this South European series began on Friday with free practice, a session that the drivers from all over Europe use to remember the particularities and references of the spectacular Portuguese track. At noon on Saturday, the action began with official practice that was held on a dry track, with Borja and Héctor obtaining pole position in the TC division, third in their class, qualifying ahead of other drivers with more powerful vehicles."
"In the two races that took place on Sunday, the team achieved two valuable division victories, in addition to two podium finishes in the Touring Car class, which allows the team to be division leaders in the championship standings after this first meeting.
"The action of the Iberian Supercars Endurance will continue on June 10-11 at the Jarama-RACE circuit in Madrid, where the main endurance automobile event on circuits in the Iberian Peninsula will share the stage with the prestigious Jarama Classic."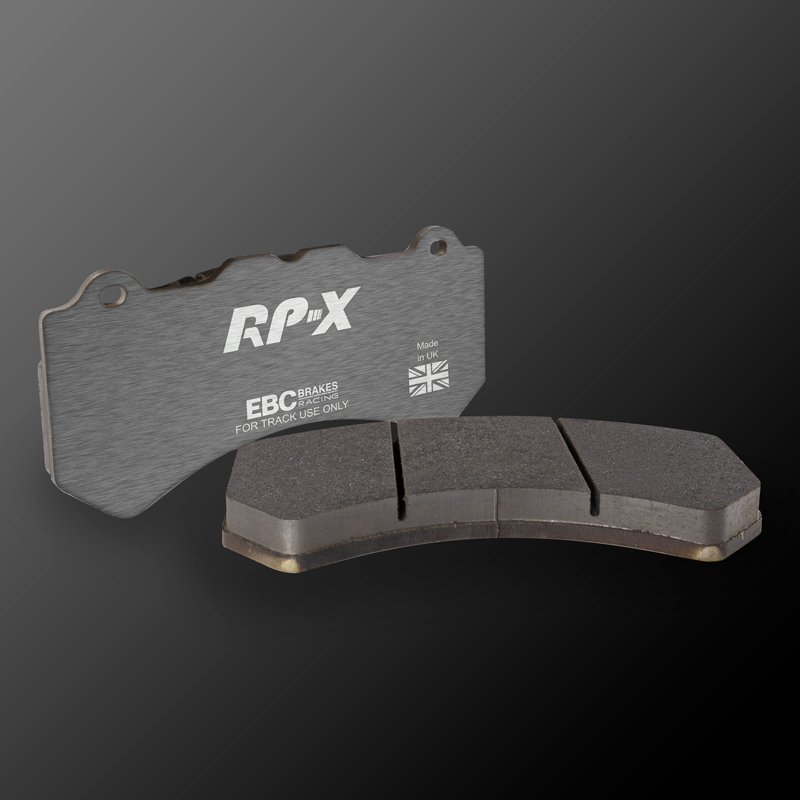 Following the hugely successful launch of RP-1™, EBC Brakes Racing increases its motorsport brake pad range with the introduction of our latest ultra-high-performance track & race material, RP-X™.
View Product