Eric 'Dewey' DeWitt has the top spot of the Gridlife StreetMod class in Time Attack USA
Eric 'Dewey' DeWitt has been entering Time Attack events with his modified Subaru Impreza WRX for some time now.
At the start of the 2023 season, DeWitt turned to EBC Brakes Racing and the firm's sintered endurance racing brake pad – SR-21™ – to help with braking performance and consistency to bring his lap times down (EBC products are available in the USA via Perfect Brakes Inc).
He is currently half way through this year's season of the Gridlife StreetMod class in Time Attack USA – the highest street class that allows aero modifications and no horsepower restrictions.
DeWitt recently took some time out to update us on how he was getting on, explaining how he is comfortably leading his class with three races to go. You can read his account in his own words below.
"Just wanted to give you a mid-season update and tell you how things are going. We are currently four events in and have three wins and two class records – this puts us in the lead for the Gridlife Street Modified championship by a pretty solid amount and we plan to lock it up as soon as possible.
"This is in NO small part due to EBC Brakes Racing's phenomenal SR-21™ brake pads. The SR-21™ is absolutely incredible – this isn't just hot air.  I literally want nothing else from this pad. We have got a few others running it now too because I wanted to make sure I wasn't crazy!"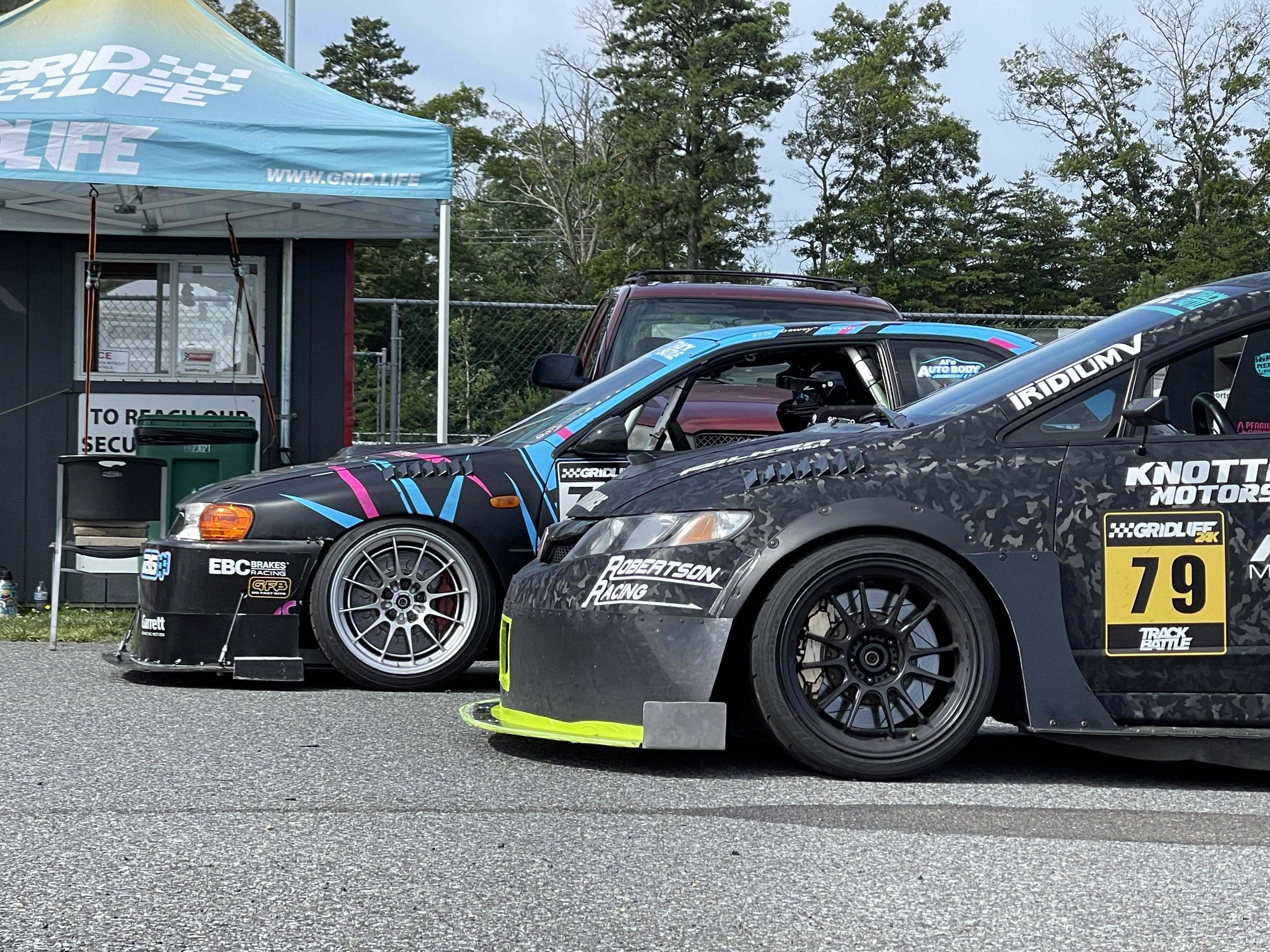 "Without comparing it to other brands by name, some brands would give you the confidence inspiring bite you wanted but you couldn't modulate and trail braking was borderline dangerous. Other pads would modulate nicely but felt 'wooden' when you stepped on the pedal and to get it to slow down the way you wanted it required a LOT of pedal effort. 
"These are the perfect balance – it's like a pad with lots of bite but you need to press about 10% harder to get it there. Not much harder but enough that it's not going to surprise you. In other words, it feels natural. 
"In high-end Time Attack especially, that means a LOT. We don't get many laps in these high-strung cars, so we need the car to be very predictable and do what we want in a very natural way, so we don't have to 'get used to it' – we don't have time to do that. It's a very analogue driving experience and forces you to make small micro adjustments on the fly to get the most out of the car. With the brakes being solid and predictable, you can then worry about everything else. It's about the highest praise I can give a brake pad and everyone I've had try them out has had the same experience!"
🇺🇸 BUY EBC BRAKES IN THE USA FROM PERFECT BRAKES INC. 🇺🇸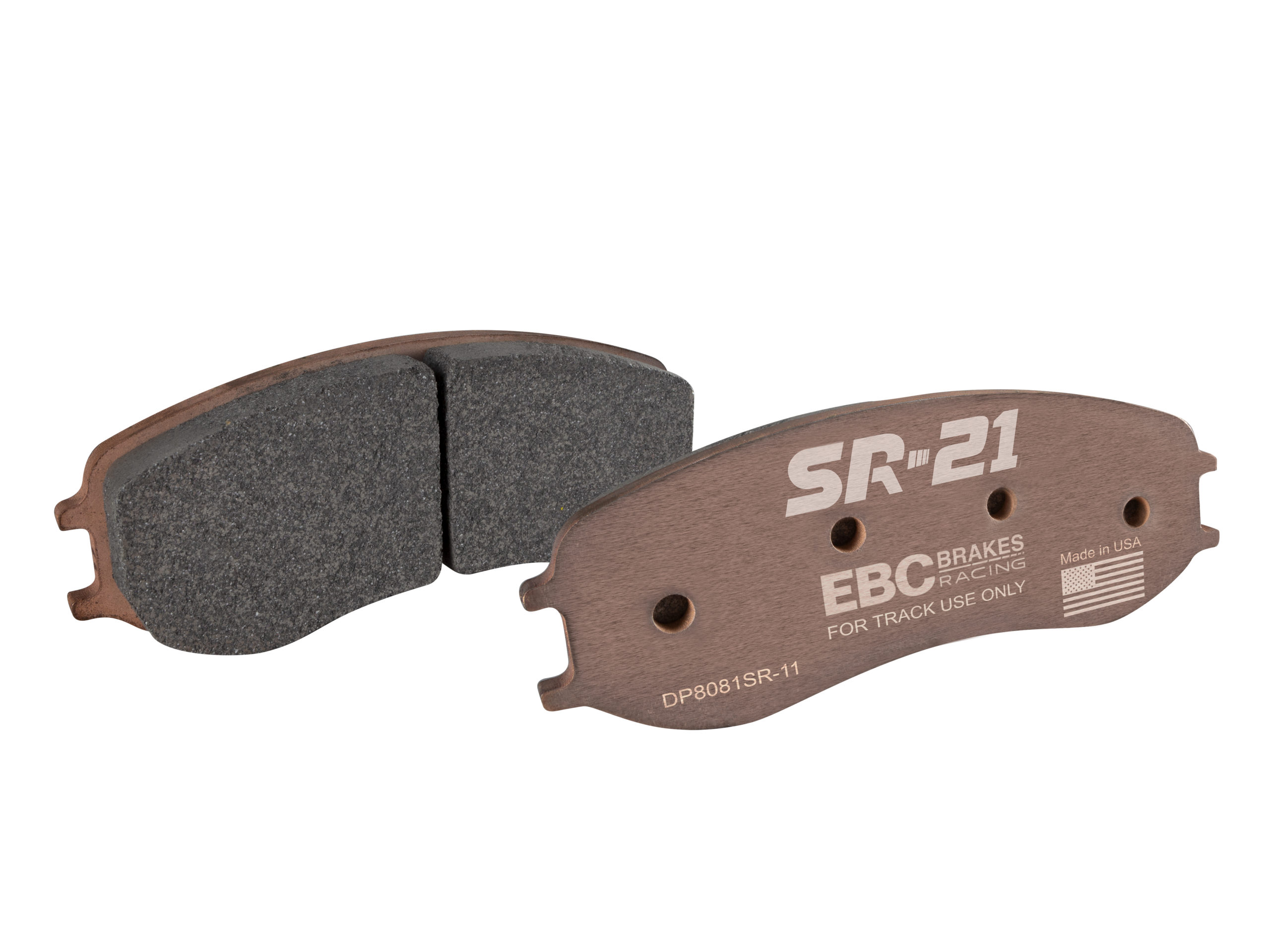 SR-21™ Race and Endurance Pads
A variation of SR-11™ that offers ultra-high friction and is targeted for the front and rear of race cars with bias controls only. SR bites harder and lasts longer.
View Product