Eric 'Dewey' DeWitt came out on top with his heavily modified Subaru Impreza
Eric 'Dewey' DeWitt has been entering Time Attack events with his modified Subaru Impreza WRX for some time now.
Dewey recently turned to EBC Brakes Racing and the firm's sintered endurance racing brake pad – SR-21™ – to help with braking performance and consistency to bring his lap times down.
He recently headed to Michigan's iconic GingerMan Raceway for the popular Gridlife Midwest event, which proved to be a huge success in the Time Attack races he entered across the weekend.
You can read how it went down below in Dewey's own words.
"We showed up at Gridlife Midwest festival at Gingerman Raceway with high hopes. 
"We made some changes to the car that we hoped would net some good results, and they did. Unfortunately, some of our fixes from the last event didn't work out as well and we were back scrambling to not only fix a header leak that melted some vital components, but also a stubborn radiator leak.
"We managed to get the car out for the last qualifying session to get us in the top 5 so we had a chance to run the Podium Sprint, which is a two-lap session with the track all to yourself and determines the final placement. 
"We managed to come out on top for that and win the Street Modified Class (one of, if not THE, most competitive classes in all of Time Attack on the planet), helped in no small part with the confidence from our new EBC SR-21™ pads.  Next event is at Mid Ohio on August 4-6; just enough time to make some much-needed changes to help prevent the problems that have been plaguing us the last few events."
Thanks to Kim Bailey Photography for the action shot.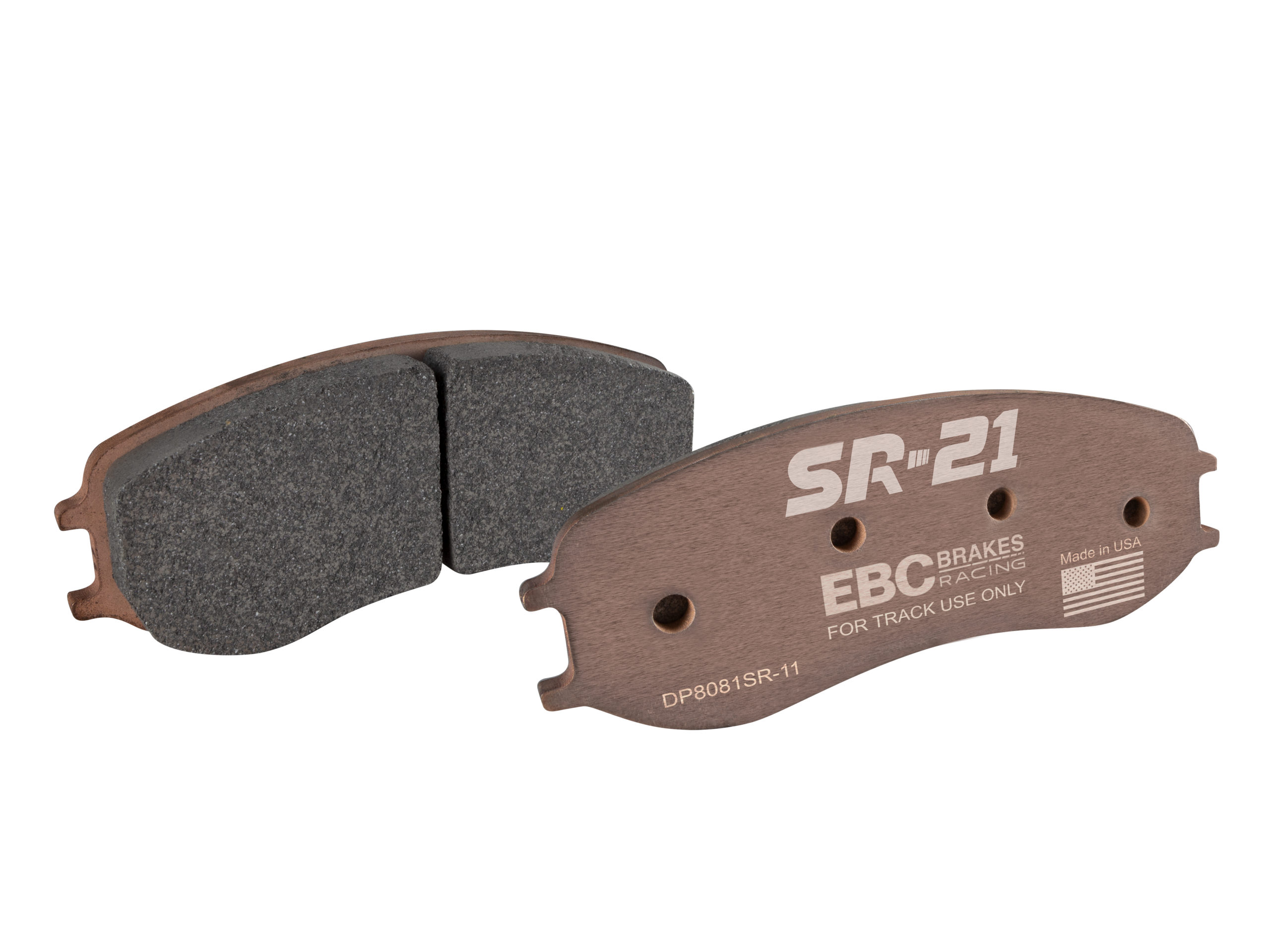 SR-21™ Race and Endurance Pads
A variation of SR-11™ that offers ultra-high friction and is targeted for the front and rear of race cars with bias controls only. SR bites harder and lasts longer.
View Product