EBC Brakes Racing RP-X™-equipped Mark Dicken had a rollercoaster of a weekend at the Kent circuit
Mark Dicken has enjoyed great results in the 2022 750MC Type R Trophy so far.
Using EBC Brakes Racing's RP-X™ motorsport brake pads on the front axle of his EP3 Honda Civic Type R race car, and EBC Brakes' Yellowstuff pads on the rear, he has remarked on how solid his car's braking performance has been throughout the year.
The latest leg of the series took Dicken to Kent's Brands Hatch, where the weekend brought him plenty of ups and downs along the way.
Mark explains how it all unfolded in his own words below.
"In qualifying, I got into the 55-second laps after finding a little space during a safety car-interrupted session, seeing me secure fourth.
"During Race 1, I got off the line and on a run into Paddock Hill Bend. Seeing it was going to get a bit close and messy, I tried to keep wide to avoid it all but unfortunately I got smacked in the right rear quarter which sent me into the gravel, giving me my first non-finish of the year and only my second ever in Type R Trophy.
"For Race 2, we got the car cleaned and repaired, but found the right rear was sitting low. I started from the back of the grid, which was always going to be a tall order, but despite this and after only two or three laps, I found myself fifth and in the battle for the lead.
"A lap later, the right rear snagged under braking against the inner arch and sent me around backwards into turn one! Luckily, I missed the inside barrier, with other cars and me managing to get back out of the gravel. I shouldn't have got greedy and kept it smooth with the issue, so my bad! I got it back out of the gravel and despite a safety car period managed to get it back up to 10th with the right rear being far too low giving me four flat-spotted tyres. Despite this, I was still managing mid-56-second lap times.
"Certainly a weekend where the results didn't show what we had. The car was mega and on rails and the best it's been. I personally think I was driving as well as I ever have especially coming through the grid, but that's racing!"
Picture courtesy of Mark Jordan.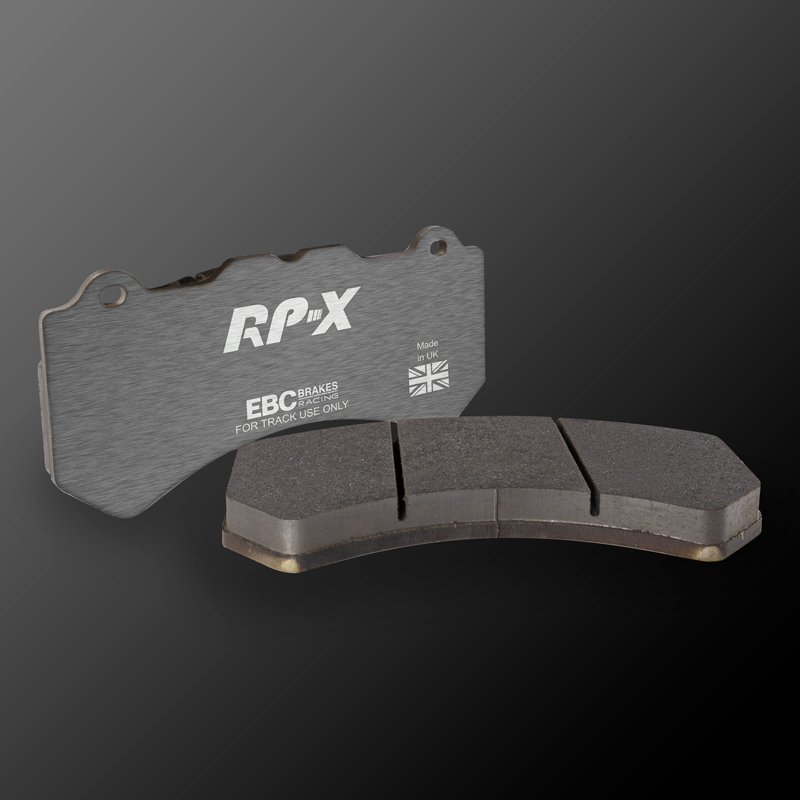 Following the hugely successful launch of RP-1™, EBC Brakes Racing increases its motorsport brake pad range with the introduction of our latest ultra-high-performance track & race material, RP-X™.
View Product