Dean Clarke tried the EBC Brakes Racing product at both Spa-Francorchamps and the Nürburgring Nordschleife, with very positive results
British-based Dean Clarke enjoys regular track days in his Toyota GR Yaris. Keen to upgrade from the factory brake pads and improve his braking performance when out on the circuit, he recently tried EBC Brakes Racing's track/motorsport RP-1™ friction material during a trip around two of the most demanding circuits in Europe.
Dean's thoughts on how RP-1™ fared in his hot hatch – initially shared to the GR-Zoo Forum, can be read below in his own words.
"I'm back. What a trip! I've done just over 1000 miles on the EBC Brakes Racing RP-1™ pads, including an afternoon session at Spa and two days at the Nürburgring.
"First off, I was really impressed with the quality. They have very serious stainless steel backing plates with no visible fixings in the pad material. They come it 14.5mm thick against the OEM ones at 14.7mm. The backing plate is about 0.6mm thicker so you end up with about 1mm less pad material (EBC has since advised all new production of the GR pads is being built on slightly thinner 5.2mm stainless steel to allow increased pad material and therefore longer pad wear life). The shape is spot-on for the caliper and OEM shim."
"You will notice they don't have chamfered edges. This gives you more pad area but will make the brakes noisier. They also have little 'ears' on the bases which make seeing how much pad you have left a breeze – such a great idea."
"Bedding-in was easy – three medium stops to a crawl, then three hard stops to a crawl – they felt consistent through it all.
"I gave them a good test the next morning and was really pleased with how they performed. They have really great modulation like the OEM pads, but with more outright stopping power without being overbearing like a full race pad. Just what I wanted.
"This is where I discovered a benefit to some – they are not very dusty at all. Below are my 100-mile white wheels. This level of dust would usually be there in 10 miles using competitor materials."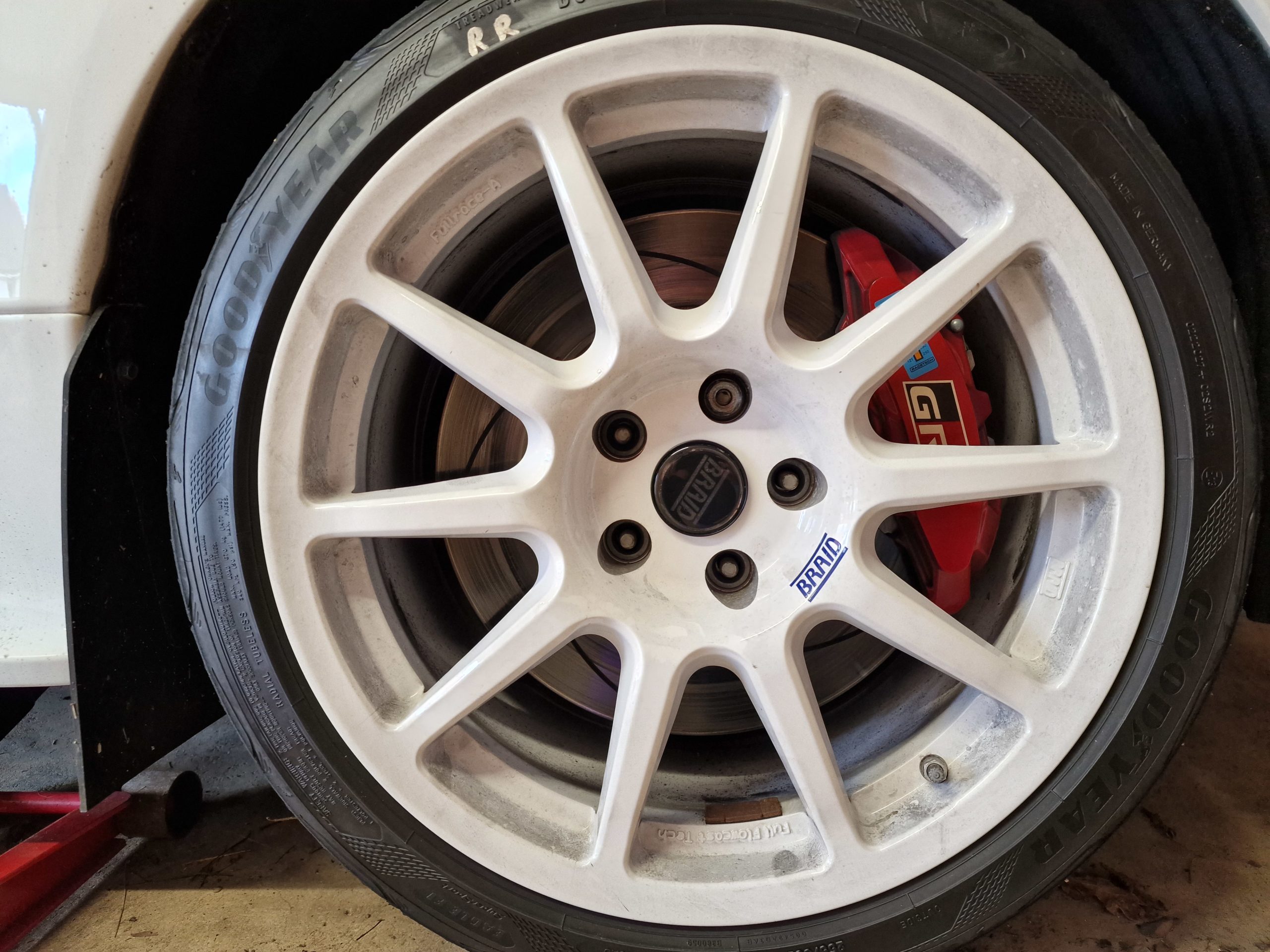 "Ok, fast-forward to Belgium and their first real test. Spa has three really big stops pretty close, so it was all eyes on fade and temps. They performed faultlessly, the modulation is much better and you can really lean on the pedal if you need to and get much better braking than is possible on the standard pads. My temp stickers maxed out at 166°, which is over 50° less than other pads."
"Over to Germany and the Nordschleife… This is where they really come good. It's a big track to remember and sometimes you mess things up a bit, so having the ability to have good, consistent braking is a big plus. I got nine laps in before a puncture. When getting new tyres, I had a peek of the wear – hardly touched (see what I mean about the little wing ears?)."
"German quality – they even cleaned my wheels!"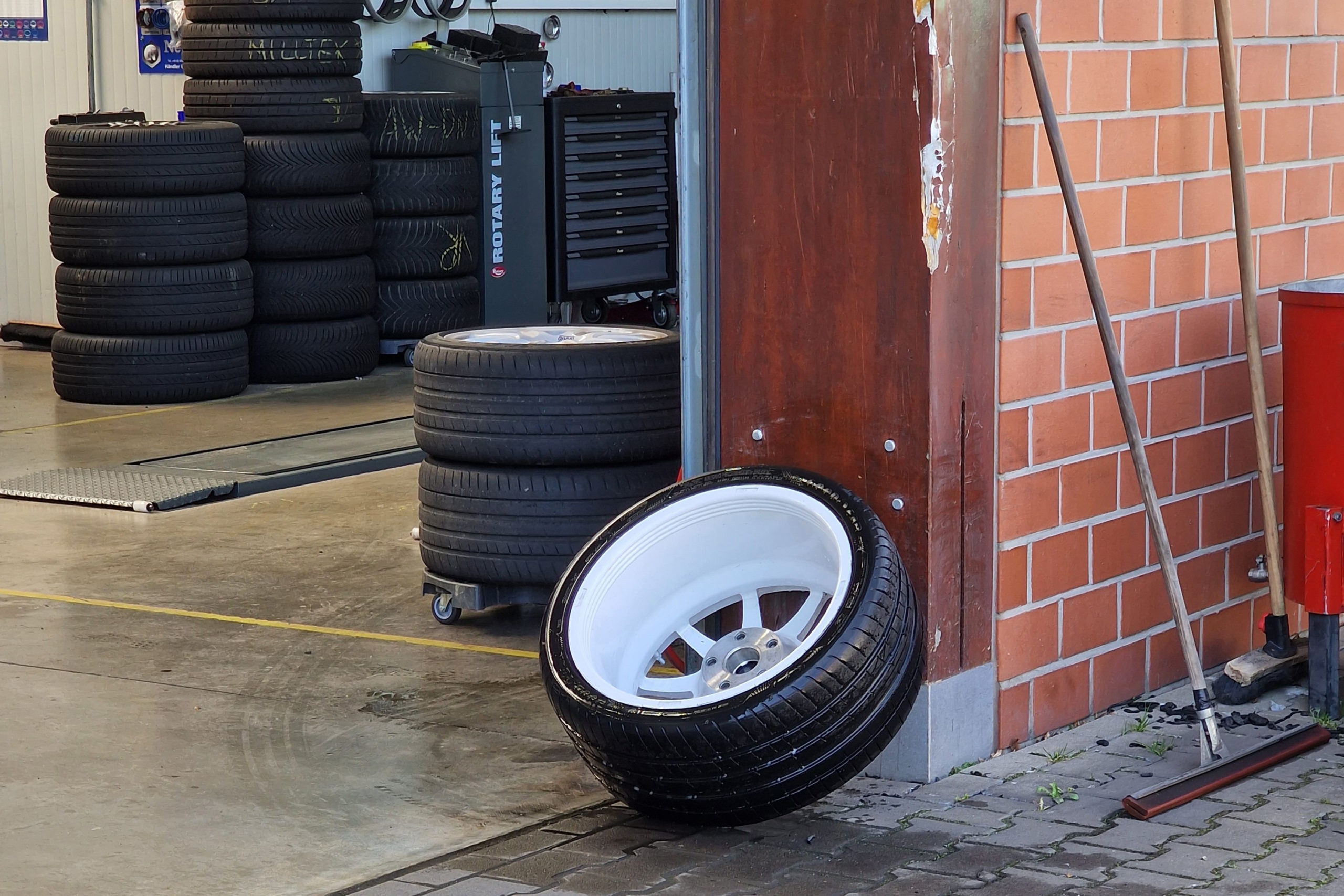 "Day two was drama-free and I cracked out 12 laps.
"I got home, whipped the wheels off and had a peek at the pads. They have worn about 2.5mm of 8mm. OEM pads would never have done all three days.
"All in, I'm very impressed – RP-1™ is my new go-to pad actually."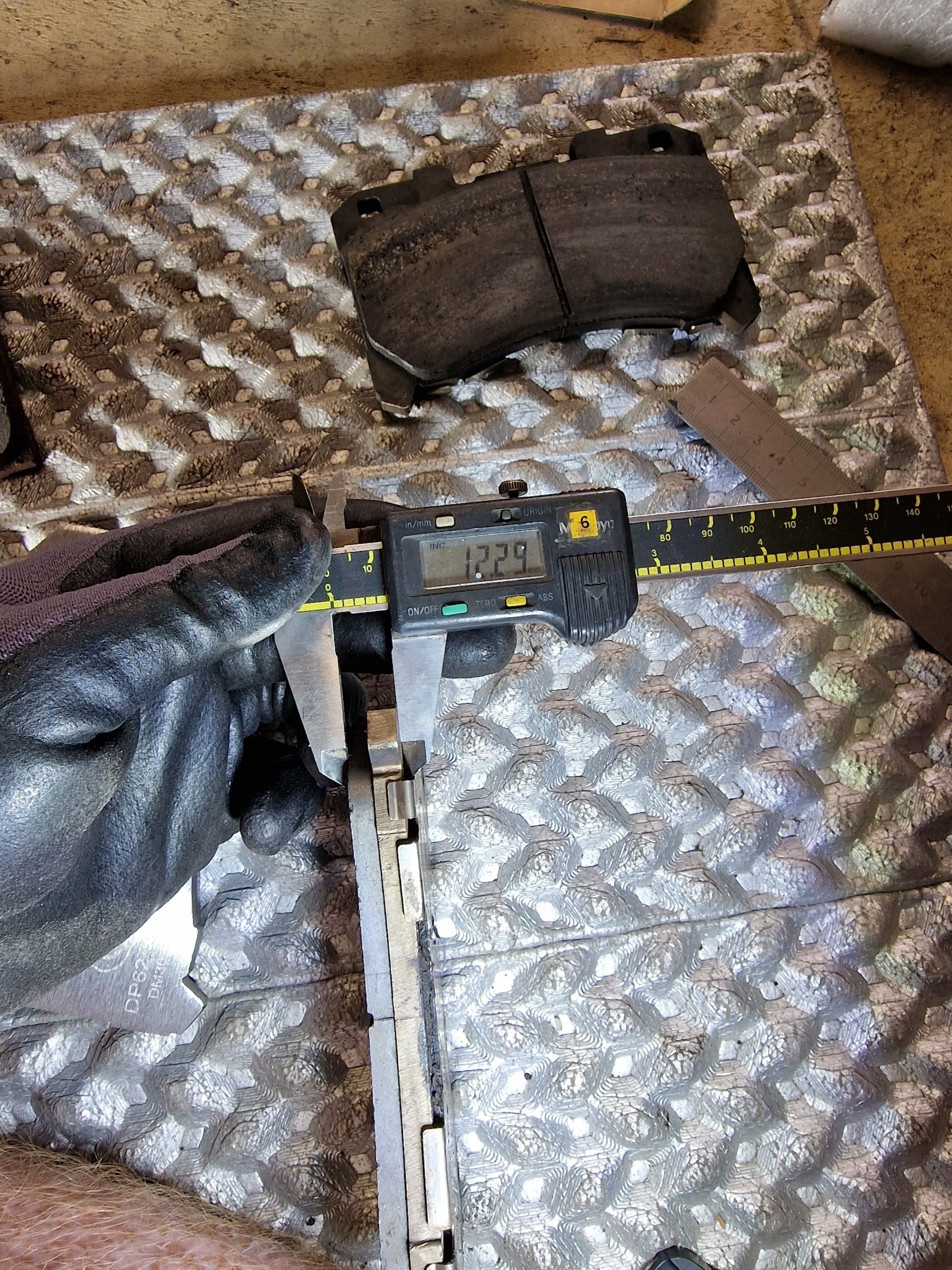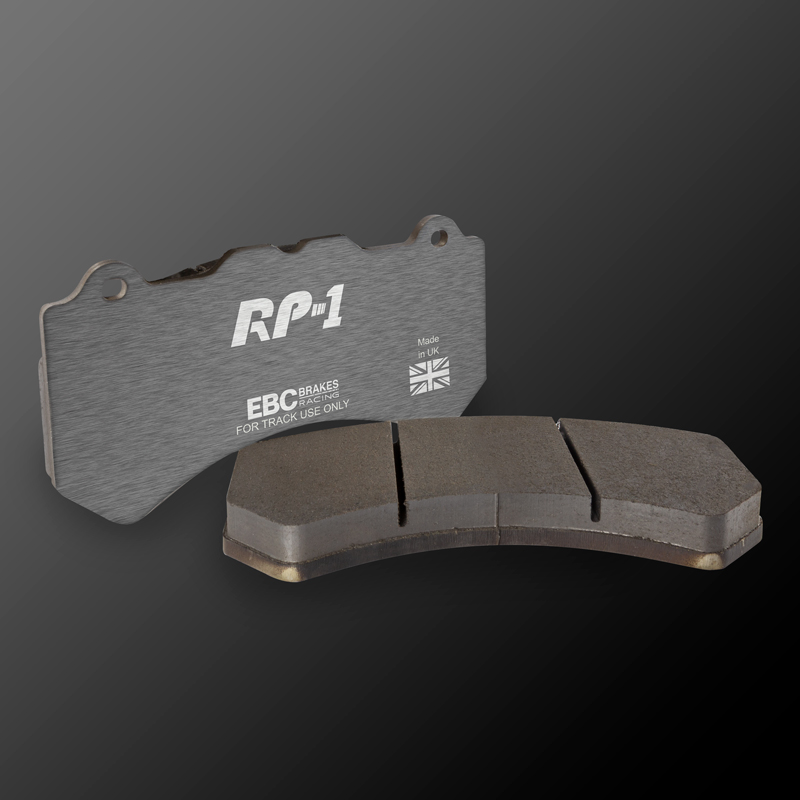 Pairing high-performance with unprecedented control, resulting in a track pad that feels uniquely different to the competition and allows drivers to extract every last tenth from each and every braking zone.
View Product