Chris Adams used both versions of EBC Brakes Racing's acclaimed RP-Series pads in his VW Golf throughout the year
Chris Adams has used EBC Brakes Racing's RP-1 and RP-X motorsport brake pads in his Mk4 VW Golf throughout the 2021 season of the Classic VW Cup.
Following a final thrilling leg of the series at Derby's Donington Park in late October, Adams was able to secure first place in this year's season outright.
He explains below how his year has unfolded, and how important the shift to EBC Brakes' pads has been in helping him secure the win.
"At the start of the season, I got hold of both RP-X and the RP-1 for my Golf."
"Fitting them was a doddle – the same as any road pad. Due to Covid-19, I couldn't test or bed the pads in before the first race of the season, so I decided to do a few easy laps in qualifying to go through the bedding in process. As it turned out, it was a very wet Brands Hatch GP circuit, so it worked out well in the end!
"The first race was dry and my first chance to see how the RP-X compared to a competitor's pad I used last season. One word: WOW! I found I could brake harder and deeper into every corner and there was zero brake fade, modulation was easier too with the pad letting go as soon as pedal pressure was released.
"Having used most brands of race pads I can safely say for me, the RP-X out-performs the lot! I ran these pads for five meetings, 10 races and five qualifying sessions, running them down to around 2mm and having zero issues with them whatsoever.
"My setup is just Brembo four-pot calipers from a SEAT Leon on OEM-replacement discs, and the pads have caused zero issues with the discs; no warping, no thermal cracking, no pad deposits… nothing.
"I swapped the RP-X in for RP-1 for the latter half of the season and found them to be very similar, maybe a tad less bite than the RP-X but still more than the other brands I have used, I am really happy I took the plunge and tried these pads as they are a game changer in my opinion.
"I managed to win the 2021 championship on EBC pads, in a car with less power and less spec than most on the grid. To say I'm over the moon with the RP range is an understatement.
"Well done EBC, I honestly don't think you could improve these pads in any way, shape or form!"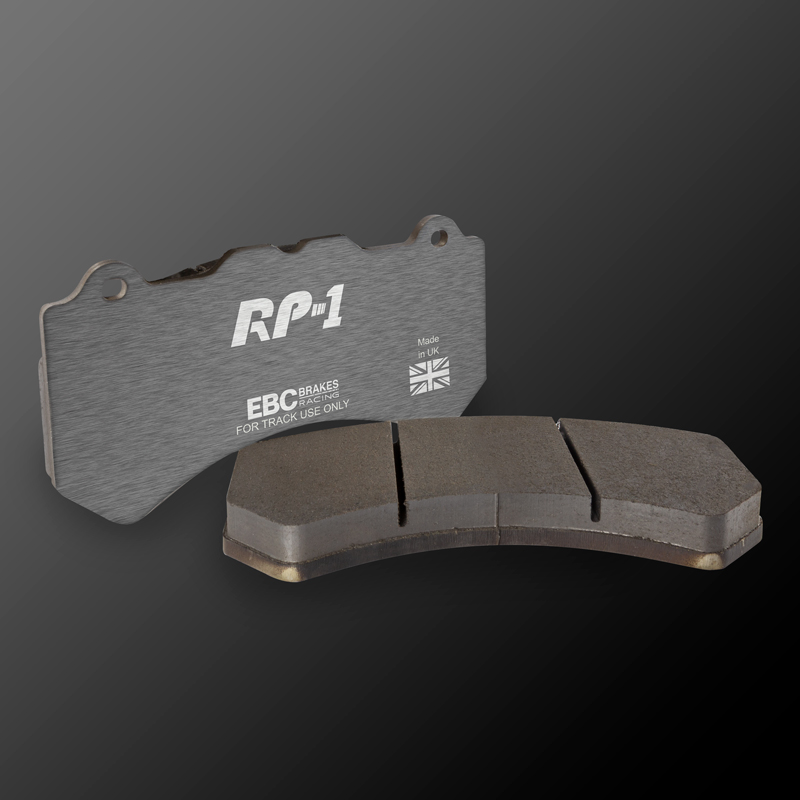 Pairing high-performance with unprecedented control, resulting in a track pad that feels uniquely different to the competition and allows drivers to extract every last tenth from each and every braking zone.
View Product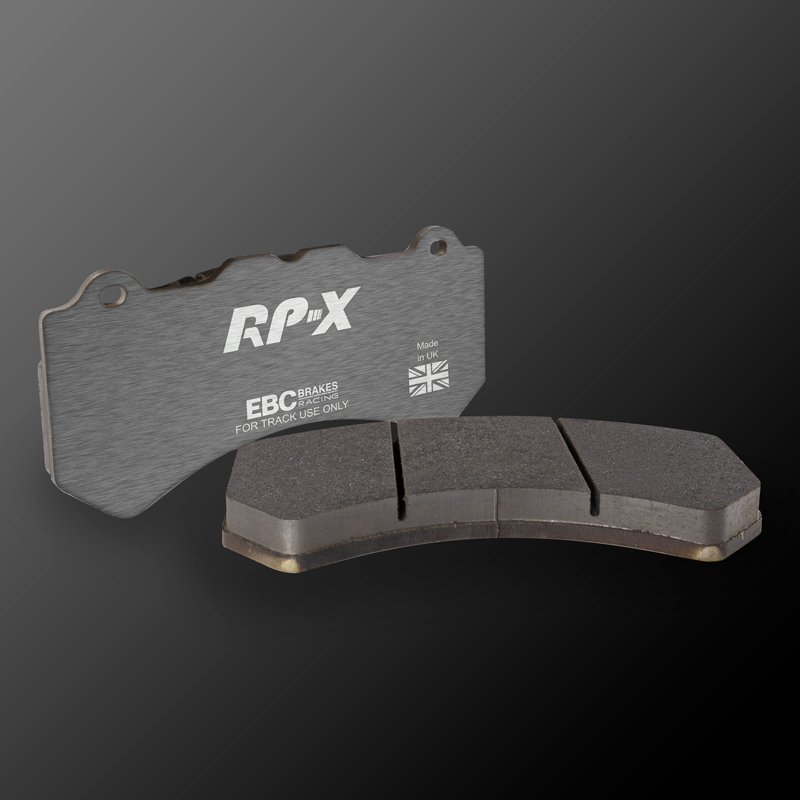 Following the hugely successful launch of RP-1™, EBC Brakes Racing increases its motorsport brake pad range with the introduction of our latest ultra-high-performance track & race material, RP-X™.
View Product