Marko Baller tested the EBC Brakes Racing motorsport friction material at the demanding Belgian circuit
In the autumn of 2021, track day regular Marko Baller took his trusty Lotus Elise S1 to Belgium's much-loved Circuit de Spa-Francorchamps for another full day's track action.
Keen to try the new line of EBC Brakes Racing motorsport friction materials, he installed a set of RP-X pads on all four corners of his roadster before the day began.
Following a successful day out on the intense 4.3-mile circuit, Marko gave us his thoughts on the product, which can be viewed below.
"I was at Spa recently with the EBC Brakes Racing RP-X brake pads installed. The car uses standard Lotus calipers with 290mm front discs and 282mm grooved EBC Brakes rear discs.
"What can I say? They brake consistently and hard! Brake feel was very proportional to foot pressure, with no increase or decrease in friction while braking. This made it very easy to control. Want more? Press harder. Want less? press less.
"Friction coefficient was high, but not excessive. In the non-servo assisted Lotus Elise, they were easy to use even while blipping the throttle the same time.
"Cold friction was pretty much the same as hot – as expected from a pad of this calibre. They squeal a little when cold, but when hot on track they were silent with a remote mechanical noise transmitted into the pedal from the slotted brake discs – all good and normal.
"I asked a friend who is a very experienced and fast driver to drive my car, first alone and then with me as a passenger. This was properly scary! He is a long-term user of a rival brake pad, but liked RP-X (and the rest of the car) very much."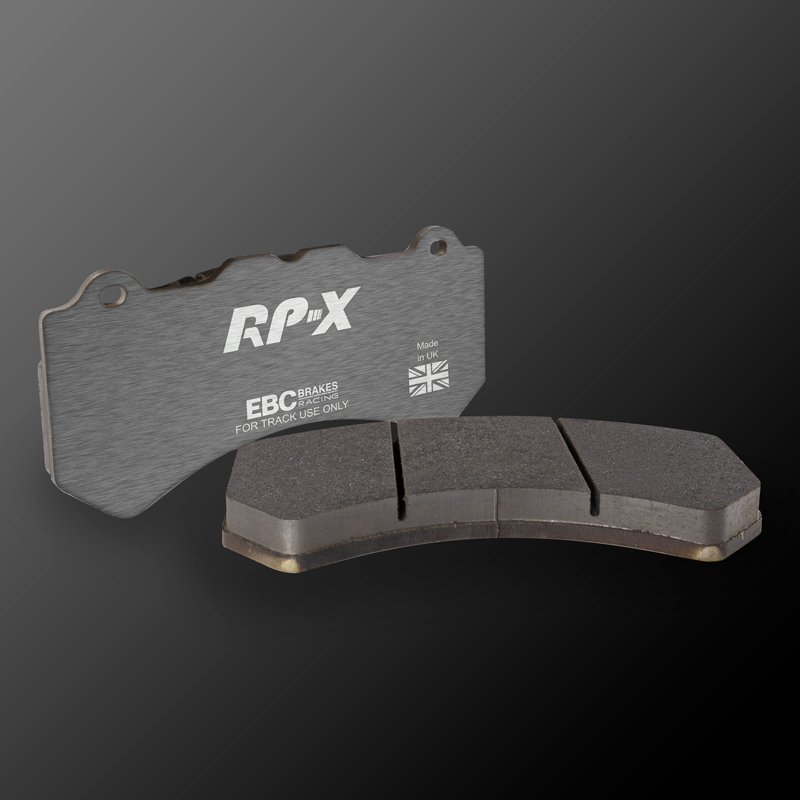 Following the hugely successful launch of RP-1™, EBC Brakes Racing increases its motorsport brake pad range with the introduction of our latest ultra-high-performance track & race material, RP-X™.
View Product
British made and precision machined in the UK from high quality grey iron to exacting standards. Significantly improve brake performance and longevity when used with a matching high friction brake pad set.
View Product