They used to say that a brake pad that boasted good street manners could never be a true race pad, but EBC Brakes has proven that this theory no longer holds up.
Take the firm's latest Bluestuff formula, for instance, which excels on both the road and the circuit. Bluestuff is an organic trackpad that offers a medium lifetime in race use, beds-in fast and is good to 500°C (900°F) plus. Arguably the best bit about it, however, is the fact it can be installed at home, driven to the track and then driven home again, too.
Below we describe the popular EBC race compounds but you can choose exactly what you need from our pad selector, here
On the pad selector tool, you will find all sorts of useful info such as how to bed your brakes in, the Track Pack we offer which is essential for any serious track driving to assess temperatures you are experiencing, etc.
On each race formulation, there is a spider diagram showing the characteristics of each material to help you further refine what you need
Drivers are always recommended to check wear carefully before returning from a race event, and note that this is NOT an endurance-grade race pad, so the life is somewhat less than a full track-only pad.
Other brake pads in the EBC Brakes range that offer much longer life include: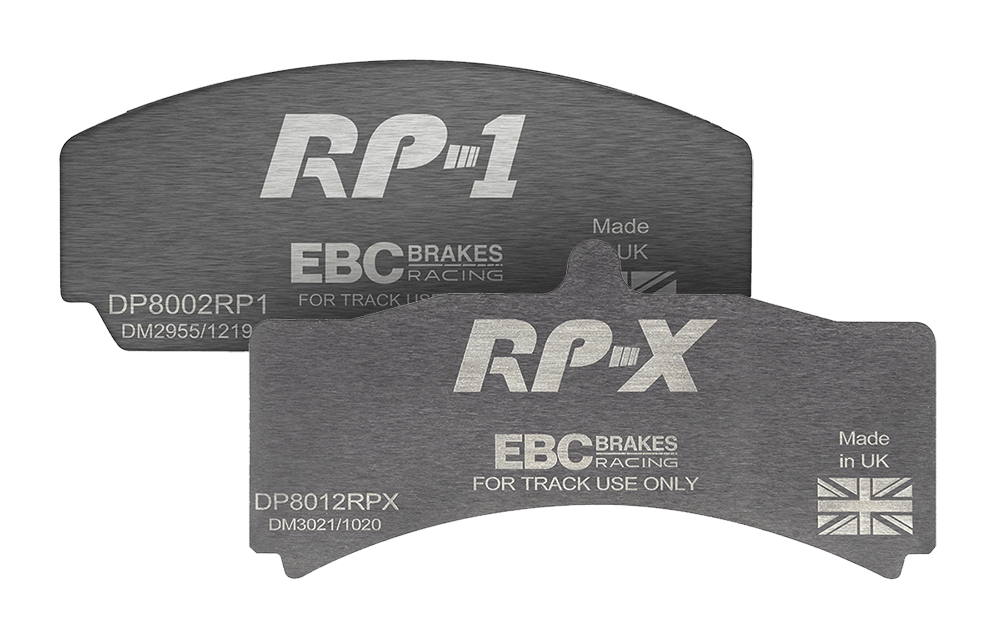 If you intend to visit a race track, you should think about getting an EBC Brakes Track Pack, which contains a range of useful items that will help you monitor your vehicle's brakes, such as race brake fluid and rotor heat test paints.
High-performance driver education and lapping (or track days in the UK) are tough on brakes. If you're driving a full street vehicle with a full interior and spare wheel etc, all that weight loads up your brakes and they are prone to getting hot fast.
If they get TOO hot, you may need to remove and replace caliper seals or opt for a brake pad that can withstand a higher heat range.
Follow the EBC Brakes break-in guidelines (which can be viewed here).
There is a wealth of other useful information about fast street/racing brakes on our website. Simply click here and hit the Search button.