Sam Elliott has used EBC Brakes Racing's track/race pads in several of his vehicles over the past 12 months, with positive results
Sam Elliott tried out EBC Brakes Racing's RP-X track/race brake pads in his BMW M140i and M4 around a year ago, instantly warming to the high-performance product on track and subsequently using this friction material in a number of other vehicles since.
He was recently back at Brands Hatch in his M4, where he once again tested RP-X, giving us his feedback in his own words below.
"I've been using the RP-X pad for over a year and been through nearly 10 sets in a couple of different cars.
"Excellent pad. Works well from cold, doesn't fade and lasts similarly to pads like DS1.11/DSUNO while feeling so much better than something like RS-29. No chunking/pad falling apart. Very consistent feel and hugely confidence inspiring.
"A recent day at Brands Hatch was an example of this. Having spent the morning testing on Cup 2 tyres and consistently lapping around 53.0 seconds, I fitted a new set of AR-1 tyres at lunchtime to compare.
"Traffic was heavy in most sessions, but towards the end of the day I got some clear laps and found the car lapping at around 52.5 seconds. It was putting the same time in on lap 10 as lap 1. By this point, the pads had done approximately 100 miles but still felt like new – very confidence inspiring and very consistent.
"To give some perspective on these times, they would've meant a win for the car in the last round of Time Attack Club Class RWD at Brands Hatch.
"I've bought a set of the EBC Brakes Racing's two-piece discs and will fit them once the two-piece rear discs arrive. I'm expecting them to save some important weight and hopefully get more life from the pads.
"I will report back once weighed and tested, fingers crossed with some consistent 2:05 laps of Snetterton."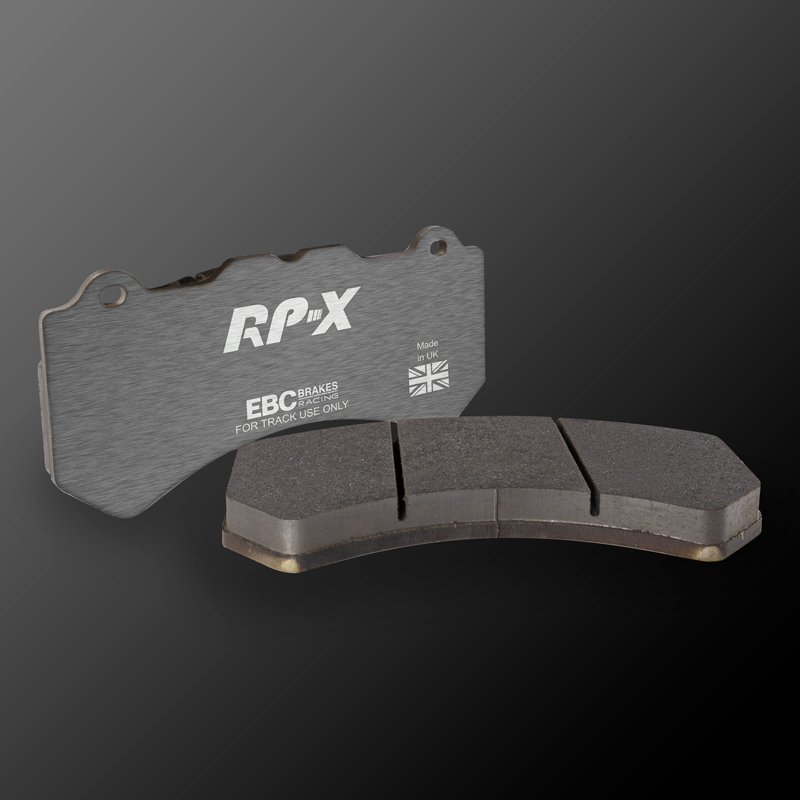 Following the hugely successful launch of RP-1™, EBC Brakes Racing increases its motorsport brake pad range with the introduction of our latest ultra-high-performance track & race material, RP-X™.
View Product