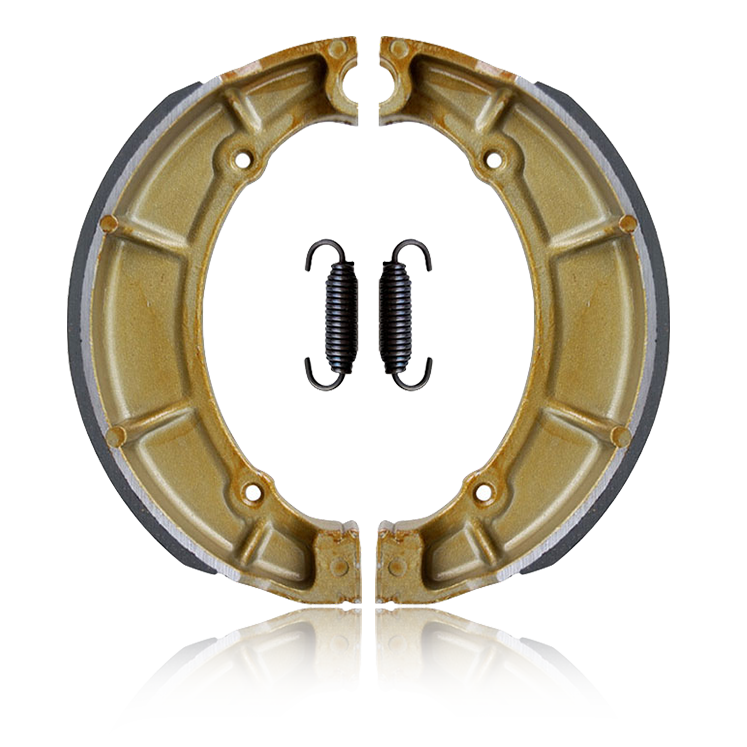 EBC Brakes™ plain brake shoes are made using high-pressure die cast aluminium platforms with bonded brake linings.
EBC plain motorcycle brake shoes are radius ground, edge trimmed and also feature lead in & lead out chamfers at lining ends and original equipment style brake shoe springs.
They are a perfect replacement for OE brake shoes as they are radius ground to fit exactly into the brake drum and are simple to fit using the OE style brake shoe springs included.
EBC Brakes Direct
EBC is now the only company I go to when replacing the necessary parts on my bike and car, you know what your getting, absolutely fantastic products and that piece of mind of quality you can't put a price on. Brilliant
Can't find what you're looking for?
The EBC Brakes team is always happy to help. If you can't find what you're looking for, please don't hesitate to get in touch via our Contact page. But be sure to check our FAQ's first, in case your query has already been answered.
Contact EBC
Part Finder