Egdell will once again use GD discs and Yellowstuff pads on his 2JZ-powered Nissan S14A Silvia
Pro drifter, Stuart Egdell, will continue his partnership with EBC Brakes as he once again enters another season of the British Drift Championship [BDC] in the Pro 2 class.
Egdell drives a ferocious Nissan S14A Silvia, with a Toyota 2JZ engine swap, and will once again use EBC's GD discs and Yellowstuff pads on this vehicle during the season.
With round one of the BDC at Teesside Autodrome now behind us, Egdell gives us his thoughts on how the weekend went down, and his plans for the rest of the year.
"The last seven weeks on the lead-up to round one have been incredibly stressful and time consuming. The team put in so much effort, working days and nights on getting the car stripped to a bare shell, welded, repaired painted, wrapped and back together running just in time for the season opener, and the results made it all worthwhile!
"Practice on the Friday went exceptionally well, with only a few minor issues to sort. By the end of the day, I was confident and comfortably running well with the other drivers.
"On Saturday, the car was faultless, running well all day with only fuel and tyre requirements getting the best of us. Qualifying saw me inside the Top 16 bracket. It wasn't all plain sailing though; after watching 90% of the grid before me in qualifying and seeing what the judges were giving out, I put my first run in too hard and dropped wheels off track on the entry, putting my score down. On the second run, I knew I had to be sensible and put in a safer run that gained me 13th place.
"My first battle was against young Irish talent, Dan Nolan. Scrappy runs from both of us ensued, but a huge straighten in front of me put me into the Top 16.
"Next up was Max Fleckney in his V8 Corolla. Max's driving was on top form all weekend and his car was FAST, so I knew I had to push hard. Leaving the line, Max gained a length or two on me, then ran wide past Clip 2. I stuck to my qualifying line and ran shallower on the bank thinking Max would run too wide giving me a gap to get through, however Max managed to hang and make the hairpin and closed the door on my chase efforts.
"In the lead, I put in my best lead run of the weekend, fast and wide round the track making the A-line on all the clipping points, however Max's chase was flawless, and he took the win.
"That finished my day leaving me sitting in 12th place in the championship (which I'm over the moon with).
"That wasn't the end of our day though: the Championship has prizes for 1st to 3rd place, as well as the 'Hard Charger' award and Best Presented Car award. When our team was called out at the trophy ceremony, saying we had won Best Presented Car, a rush of emotion took over, I didn't know what to say. I was honoured to be awarded with that prize and it really showed that the hard work the team had put in the last seven weeks had paid off.
"Overall, the weekend was a staggering success, loads of comments of praise, a sense of great achievement and a proudness to be where we were.
"Up next: Japfest at Silverstone! Thanks to EBC Brakes for the continued support."
– Find out more about the BDC by clicking here.
– EBC Brakes will have a stand at Japfest Silverstone on 10 April. Please come and speak to the time to find out more about our high-performance products.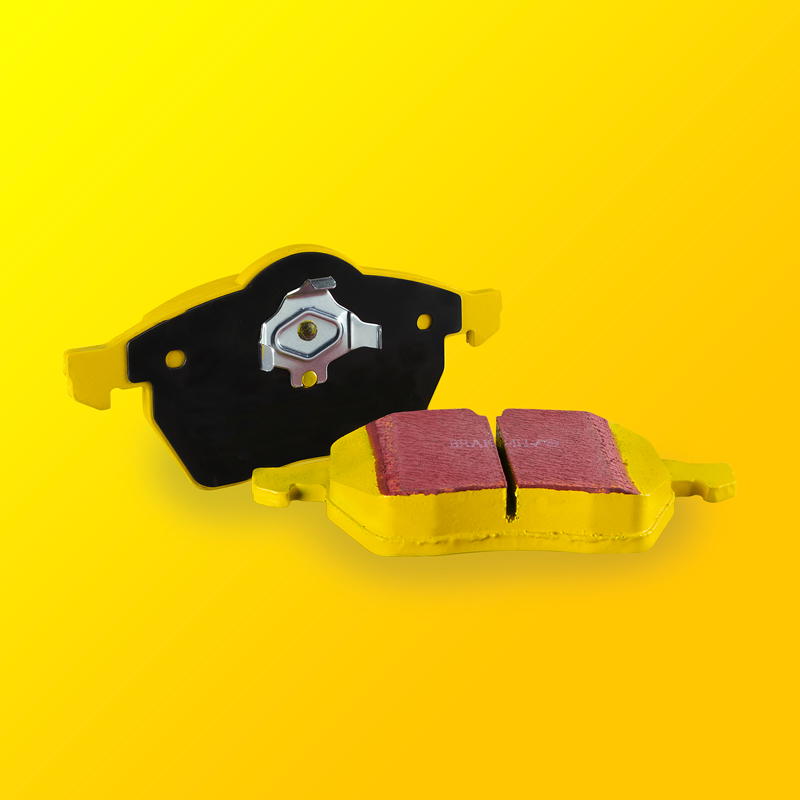 A true winner all-round. It has high friction from cold, not requiring warm-up for street use yet when hot, the brakes just get better. High efficiency performance and race brakes for track and street use, fast to bed-in, great for street vehicle brake upgrade.
View Product
All EBC rotors including USR Slotted Rotors are British made and are precision machined in the UK. Rotors are made from high quality grey iron to exacting standards and undergo extensive testing and rigorous quality control.
View Product