The 16-year-old drift champion will once again receive full support from the Northampton braking firm
EBC Brakes has confirmed it will continue to act as the title sponsor for professional drifter Max Cotton throughout his 2022 campaign.
Although just 16 years of age, 2021 saw Cotton take the outright win in the inaugural MSUK Drift Pro Championship, as well as score highly in a number of other national and international tournaments. In 2020, he clinched gold in the Pro 2 category of the fabled British Drift Championship in his debutant year within this series.
Amongst other series, Cotton has set his sights on the international Drift Masters European Championship for 2022 – a tournament he obtained impressive points in throughout the 2021 season.
Cotton entrusts EBC Brakes' Yellowstuff pads and USR discs for his V8-powered PS13 Nissan Silvia – a vehicle that's receiving some serious upgrades over the winter months to ensure he's as competitive as possible for the year ahead.
As part of the continued partnership, Cotton's car will receive another bespoke EBC Brakes-adorned livery for the new season, the design of which will be unveiled in the coming months.
You can see Max's comments on the news in his own words below.
"As the 2022 drift season approaches, I am extremely excited to announce that my partnership working alongside EBC Brakes as my title sponsor will continue throughout the next season. After a brilliant relationship with EBC Brakes during 2021 with amazing media being produced and outstanding support.  
"For next year, the LS V8 engine will be forged and armed with a procharger (a turbo-supercharger hybrid) to produce around 900bhp. This will allow me to be more competitive in the Drift Masters European Championship, which is where we will be competing next year.
"I am so honoured to have EBC Brakes as my sponsor next year and run their Yellowstuff brake pads and USR discs once more. We have some extremely exciting plans for 2022, all of which will be revealed in the near future. 
"A massive thanks to the EBC team for being so amazing; I cannot wait to get back out in the EBC Brakes PS13 and shred some more tyres!"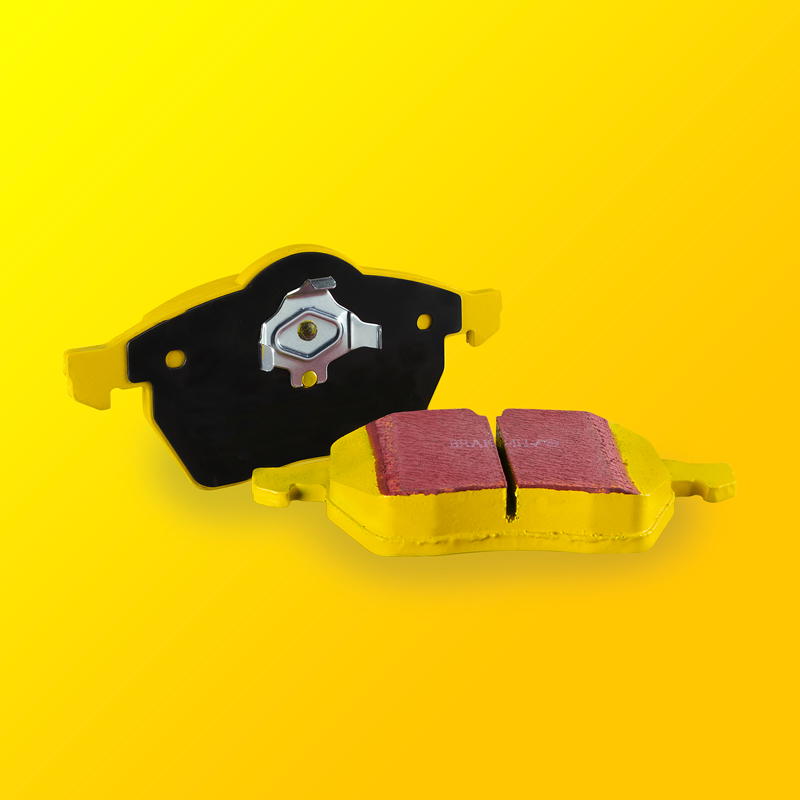 A true winner all-round. It has high friction from cold, not requiring warm-up for street use yet when hot, the brakes just get better. High efficiency performance and race brakes for track and street use, fast to bed-in, great for street vehicle brake upgrade.
View Product
All EBC rotors including USR Slotted Rotors are British made and are precision machined in the UK. Rotors are made from high quality grey iron to exacting standards and undergo extensive testing and rigorous quality control.
View Product