Uprated road and track brake pads now available for the latest generation of BMW's sports coupe/saloon.
The launch of an all-new BMW M3/M4 is always a milestone occasion in the world of performance motoring. And with its striking styling and potent powertrain, the introduction of the G8X-series of this beloved vehicle line in early 2021 was no exception to the rule.
Because M3 and M4-badged machinery is almost exclusively driven by those looking for optimum driver thrills on road and track, EBC Brakes is pleased to announce a new range of high-performance upgrade brake pads for all variants of the G8X BMW M3/M4 line-up – available now from your preferred EBC Brakes stockist.
EBC Brakes Yellowstuff
Ultimate Street Pads
EBC Brakes' flagship fast road and light track pad
Excellent cold bite and high temperature fade resistance
Drastically reduced stopping distances compared to OE equivalents
Progressive braking with unparalleled pedal feel
Ideal for: fast street driving and occasional track days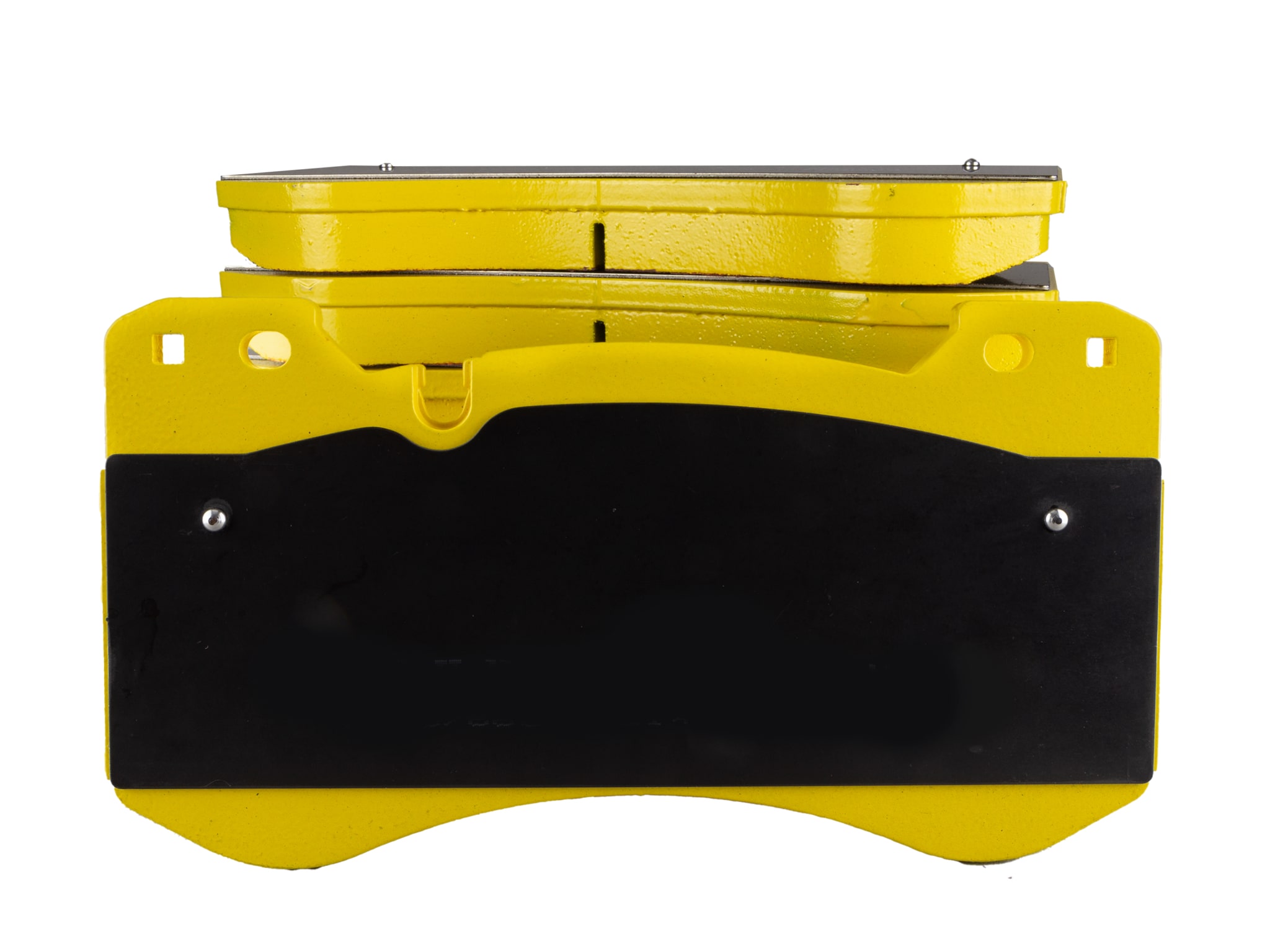 EBC Brakes Bluestuff NDX
Fast Street/Track Pads
Fastest street, race and track material with highest friction from cold
Fantastic bite from cold making it suitable for street use
Surface scorched to eliminate 'green fade' and reduce bed-in time
Ideal for: fast street driving, track days and racing
EBC Brakes Racing RP-1 Pads
One of EBC's Most Extreme Brake Pad Formulas to Date
Superb modulation gives unprecedented control and feel throughout each braking event
Extremely low wear rate with stable friction coefficient, even under the harshest on-track driving conditions
Pads come thermally bedded, eliminating 'early-life' fade and minimising bed-in time
Stainless-steel backing plates reduce heat conduction, lowering caliper operating temperature
Ideal for: track/race driving in modern, heavily-servo'd cars [NOT ROAD LEGAL]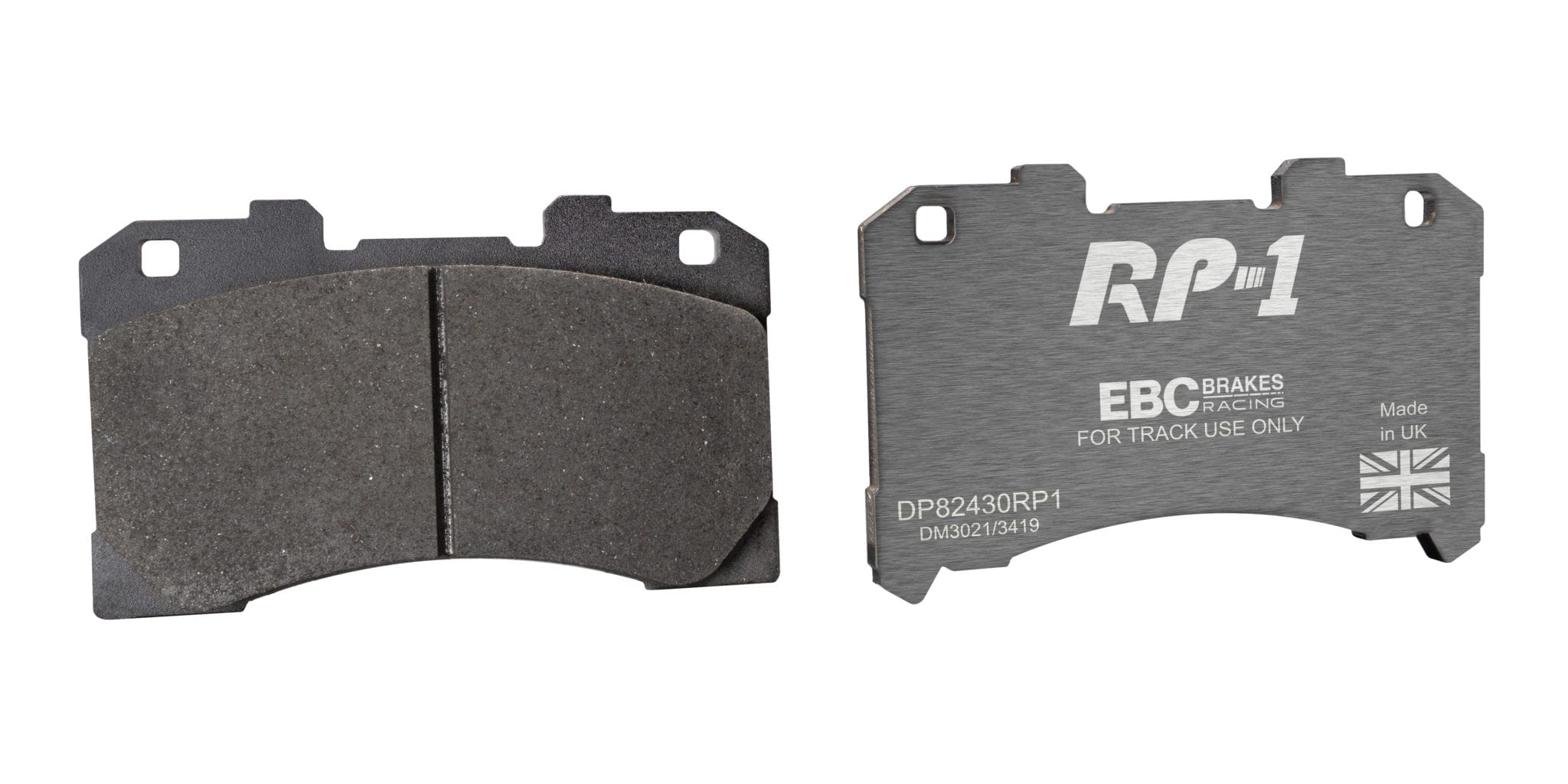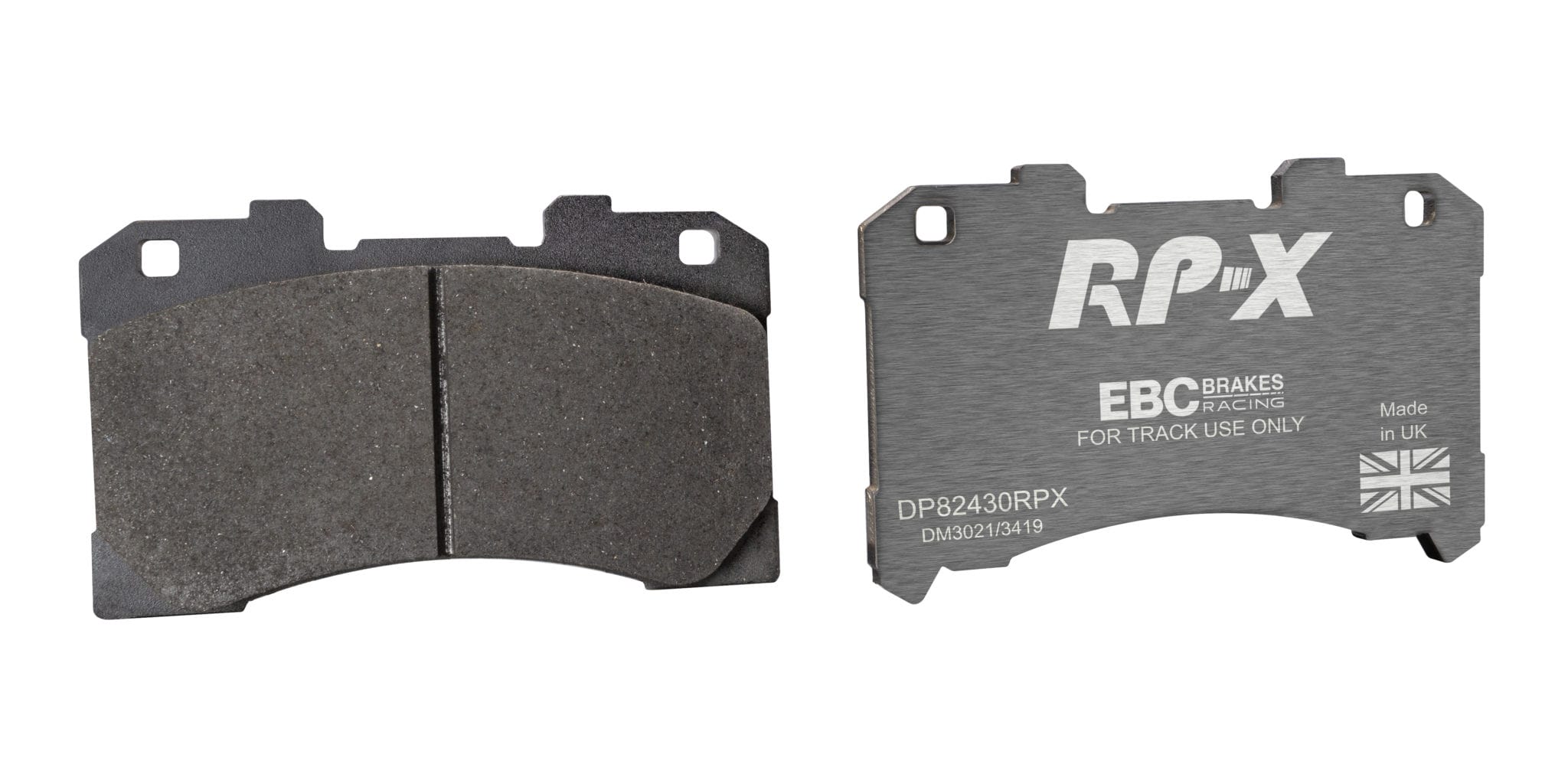 EBC Brakes Racing RP-X Pads
High-Performance Motorsport Race Pad
Extremely high friction coefficient across the entire temperature range
High initial bite and impressive brake power, all with reduced pedal effort
100% brake effect from cold
Stainless-steel backing plates reduce heat conduction, lowering caliper operating temperature
Ideal for: race/sprint driving in high-powered vehicles [NOT ROAD LEGAL]