EBC's acclaimed two-piece, fully-floating front and rear rotors now available for 'Turbo' and 'Turbo S' 991-generation 911s, as well as the 981 Cayman GT4
Key Features
EBC's two-piece fully-floating 380x34mm (front) and 380x30mm (rear) discs are a simple bolt-on upgrade that seamlessly replace the original 'pin-drive' brake disc without vehicle modification.
Unlike the stock pin-drive discs which do not float, EBC's SG2F fully-floating rotor allows the outer cast-iron friction ring to expand freely with temperature, totally eliminating disc 'warping'.
Where the vehicle has a 2-piece pin-drive brake rotor as original equipment, EBC's SG2F 2-piece rotor upgrade seamlessly replaces the pin-drive rotor with a true fully-floating 2-piece rotor, whilst requiring no vehicle modifications.
Discs are grooved unlike the original rotors which are perforated. This allows the pad to vent without the holes becoming epicentres for disc cracking.
Race-derived G3500 grade high-carbon cast-iron is used for the friction rings. This high-quality metallurgy possesses greater crack resistance and an increased ability to conduct and then radiate heat.
Aluminium bells are machined from aerospace-grade aluminium and then hard anodised for longevity, whereas the stock brake rotors use uncoated cast aluminium bells.
Cast-iron friction rings feature 48-curved vanes and are handed for each side of the vehicle. This significantly improves the brake discs' ability to radiate heat, increasing brake system endurance and prolonging the onset of brake fade.
Bobbins are machined from stainless steel which cannot rust, ensuring the disc continues to float freely throughout its entire life cycle on the vehicle, even on road cars.
Spring clips ensure totally silent operation and eliminate off-brake disc rattle.
Friction rings can be replaced individually after they have become worn, allowing the aluminium bell and stainless steel bobbins to be re-used, leading to lower long-term operating costs.
"I purchased this EP3 Civic Type R back in December 2020. Right from the start it was always going to be my track toy as I also have a more sensible car that I use as my daily driver.
"This means I have a fairly extensive modification to-do list for the car, which involves some serious suspension and performance tweaks further down the line.
"I thought it would be a good idea to start with upgrading one of the most important aspects of the car – the brakes. Although the standard braking setup on these cars can be pretty good with a decent set of discs and pads, I always felt like I was reaching the limits after about 15 minutes on track in my old Civic Type R a few years back, which meant I was keen to take things a bit further this time around."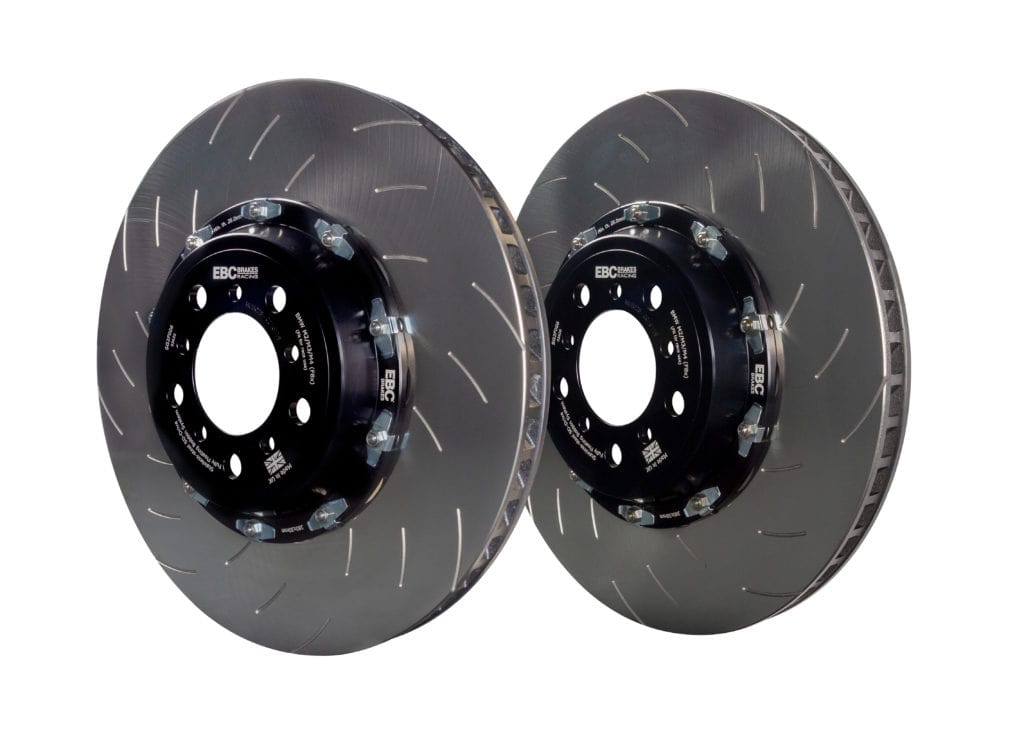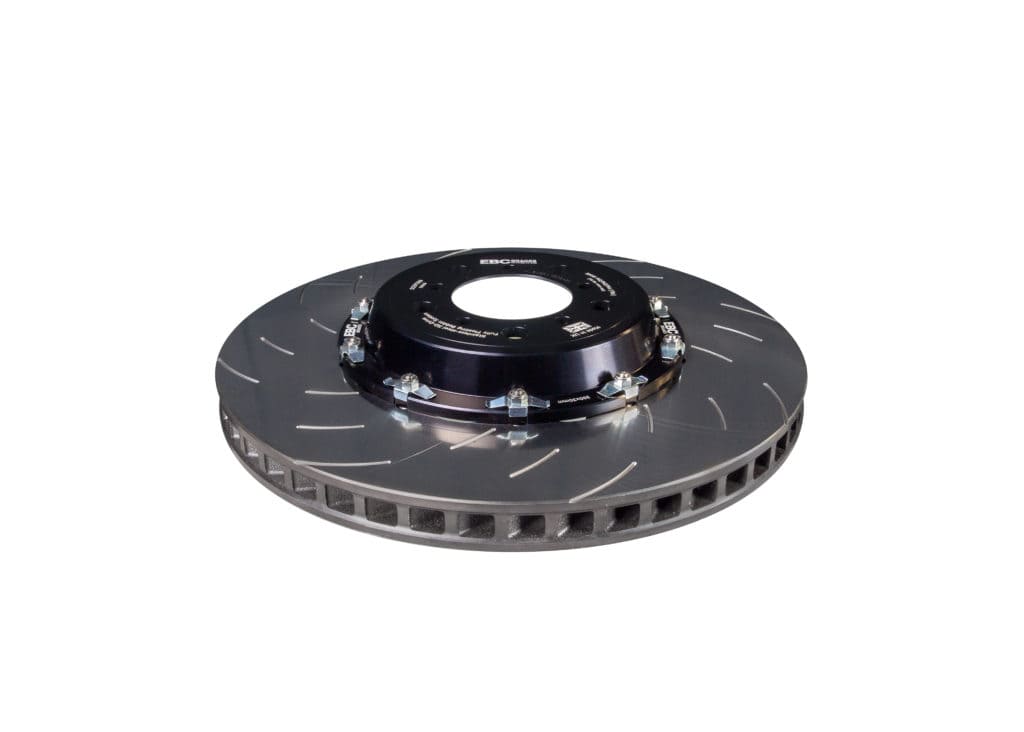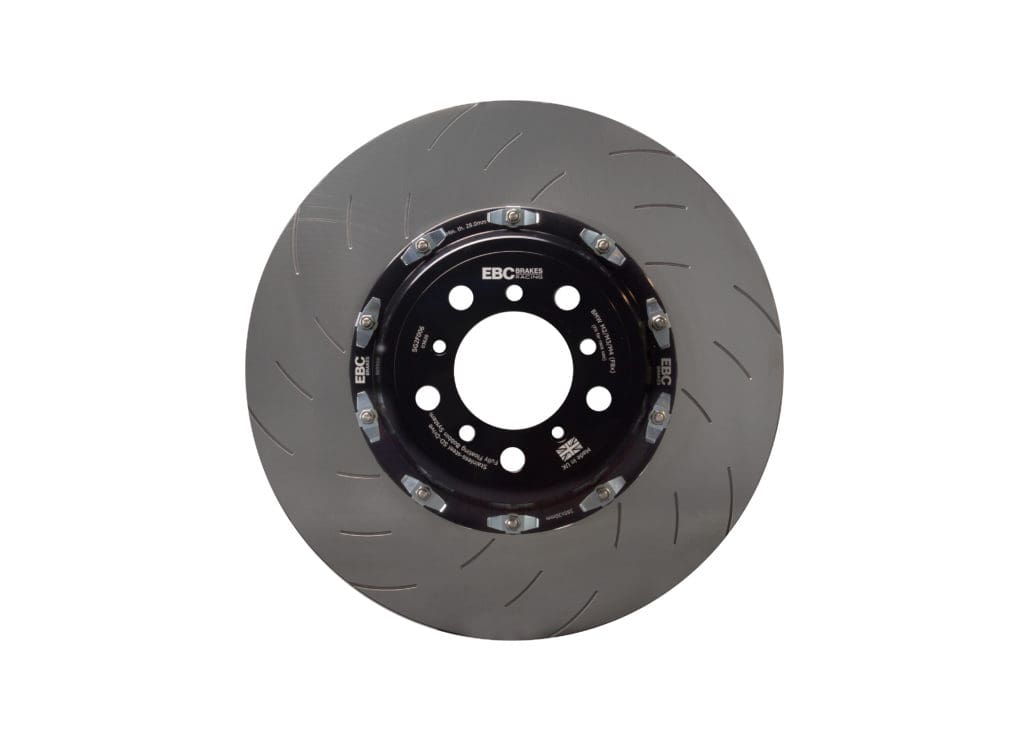 About EBC Brakes Racing
Formed in 2015 as a response to the ever-expanding track day and race car markets, EBC Brakes Racing is a sub-division of world-leader in the industry, EBC Brakes.
With modern vehicles becoming increasingly heavy, coupled with ever-higher power outputs, the demand placed on the braking system today is higher than ever. As such, EBC Brakes Racing was born: aiming to offer uncompromised braking products of the finest quality that offer unparalleled levels of performance.
Several million pounds has already been invested into the development of EBC Brakes Racing's British-built range of products, which includes the likes of RP-1 and RP-X pads, Apollo Big Brake Kits and fully-floating two-piece rotors.
EBC Brakes Racing provides car enthusiasts around the world with quality, UK-made parts at competitive prices, whilst staying true to its mantra of developing braking products that offer unparalleled levels of performance.
Can't find what you're looking for?
The EBC Brakes team is always happy to help. If you can't find what you're looking for, please don't hesitate to get in touch via our Contact page. But be sure to check our FAQ's first, in case your query has already been answered.
Contact EBC
Part Finder