The Silverstone leg of the Caterham 270R Championship housed more successes for the trio of racers
Team Hardline is a newly established racing outfit that's taking part in the 2023 season of the Caterham Seven 270R Championship with three talented drivers: Charlie Lower, Louise Deason and David Rooke.
The team is using EBC Brakes Racing's RP-X™ motorsport brake pads on the front axles of all three Caterham 270R race cars, as well as EBC Brakes' Bluestuff pads (David and Charlie) and Yellowstuff pads (Louise) on the rear axles.
The outfit has now carried out a handful of UK races, as well as an international race at Netherlands-based Circuit Zandvoort – with podiums achieved at every outing so far.
The most recent race weekend was held at the home of British motorsport – the iconic Silverstone GP circuit – where the team continued to show their grit out on the track, as you can read below in their own words.
"The iconic Silverstone GP circuit played host to the fourth round of the Caterham 270R Championship, where Team Hardline showcased their determination and skill.
Charlie Lower
"Charlie Lower, the talented driver of Team Hardline, had a mixed but impressive weekend. In qualifying, Charlie fought hard and secured an excellent P2. In race 1, Charlie fought hard but he momentarily missed the last lap board and unknowingly relinquished his position, finishing P4 over the line.
"Race 2 proved to be a remarkable turnaround for Charlie as he had a sensational start, catapulting himself to P1 by the second corner. He engaged in a fierce battle with his rival and managed to build a substantial 15-second gap from P3, ultimately crossing the finish line in P2, a mere 0.04 seconds behind off his competitor.
"With undying determination, Charlie entered Race 3, fully aware of the power disadvantage he faced in comparison to his opponent. Despite this, he pushed himself to the limit, even achieving the fastest lap of the race. Once again, he secured an impressive P2 finish, this time by a margin of 0.2 seconds."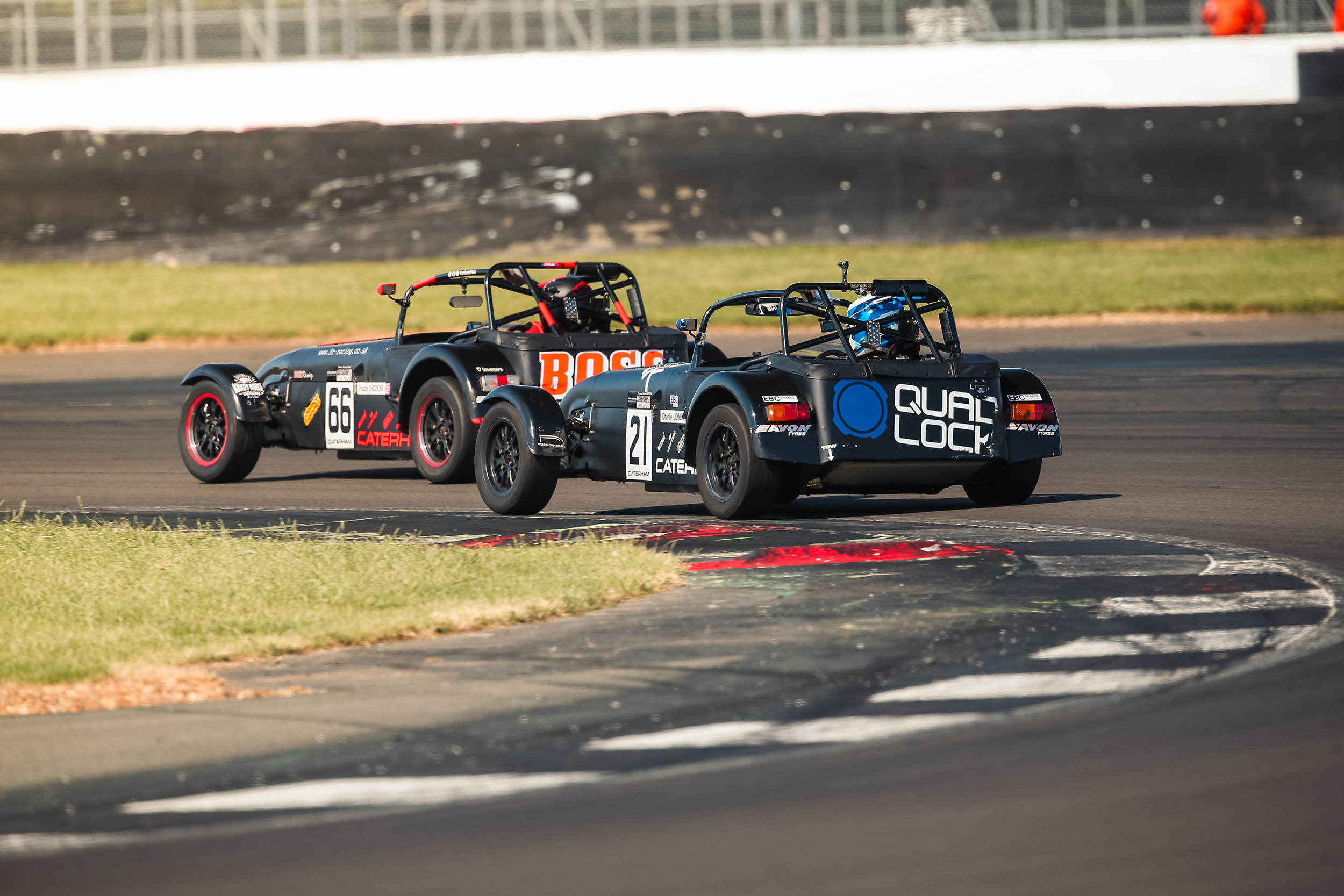 David Rooke
"David Rooke, another member of Team Hardline, displayed his skill throughout the race weekend. In qualifying, he secured a respectable P6, just a mere 0.6 seconds off P1.
"Race 1 proved to be a breakthrough moment for David as he skilfully manoeuvred his way into podium contention. With a great run out of the last corner, he achieved his first-ever Caterham racing podium, finishing in a remarkable P2 position.
"Race 2 saw David facing an intense battle against seven different drivers, all fiercely fighting for position. With sheer determination, he defended his position throughout the entire 20 minutes, ultimately crossing the line in P5.
"The start of Race 3 showcased David's exceptional skills once again as he made a stellar launch, propelling himself to P2 by the second corner. With the front two drivers pulling away, he valiantly fought for P3 and, despite being overtaken on the line, managed to secure a commendable P4 finish."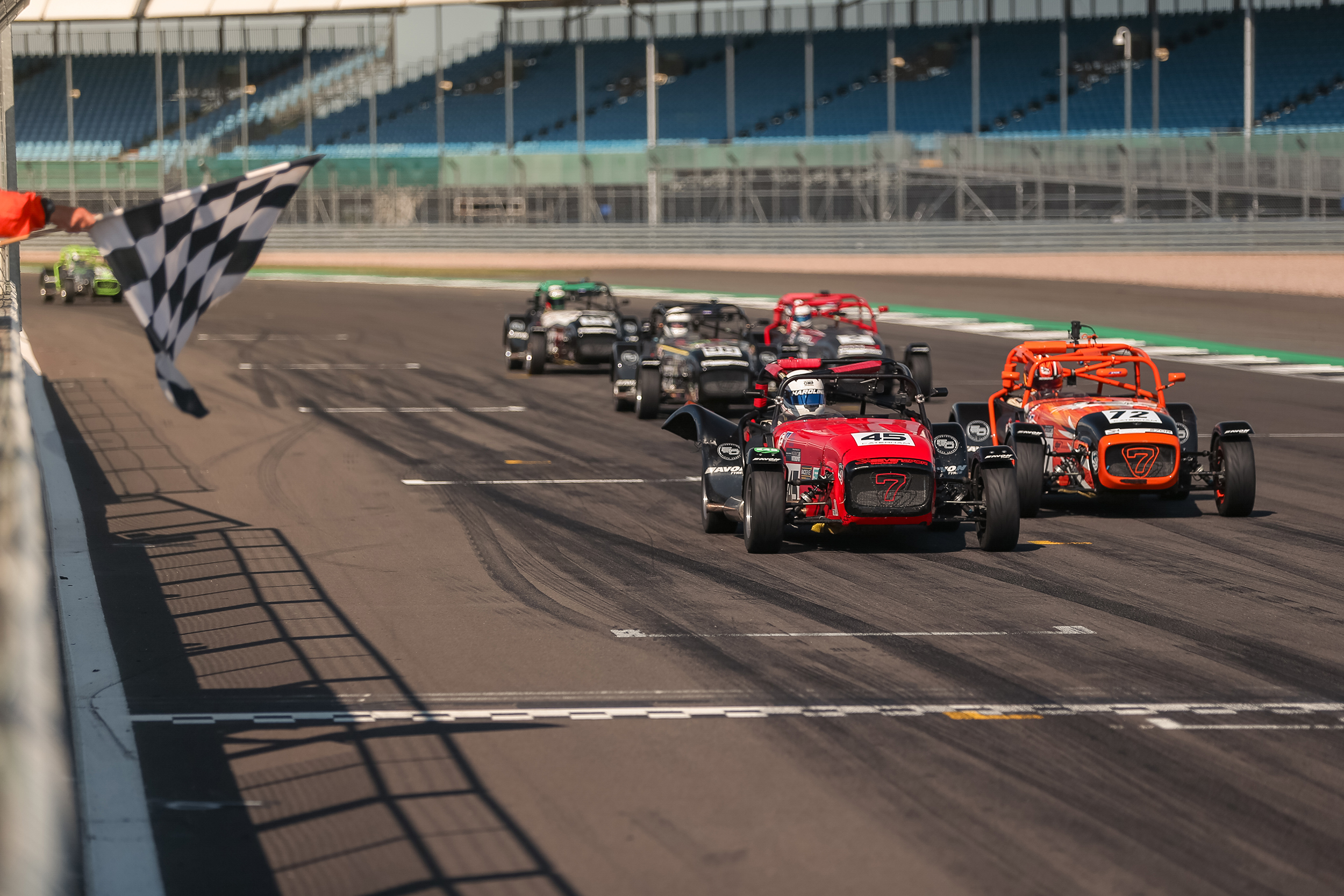 Louise Deason
"Louise Deason, a promising member of Team Hardline, focused on refining her racing skills during testing. She quickly learned the key skill of heel-toe technique, which significantly improved her braking and bolstered her confidence on the track.
"Starting from P23 in qualifying, Louise steadily improved her pace throughout the weekend. In Race 1, she showcased her skill and determination, making her way up to P19, exhibiting great speed and precision.
"Race 2 presented Louise with a fierce battle for positions, but she showcased her resilience and secured a hard-fought P20 finish.
"In the final race of the weekend, the competition intensified, and the drivers grew more aggressive. Despite losing a wing during the race, Louise never gave up and continued to fight tenaciously, ultimately achieving a commendable P19."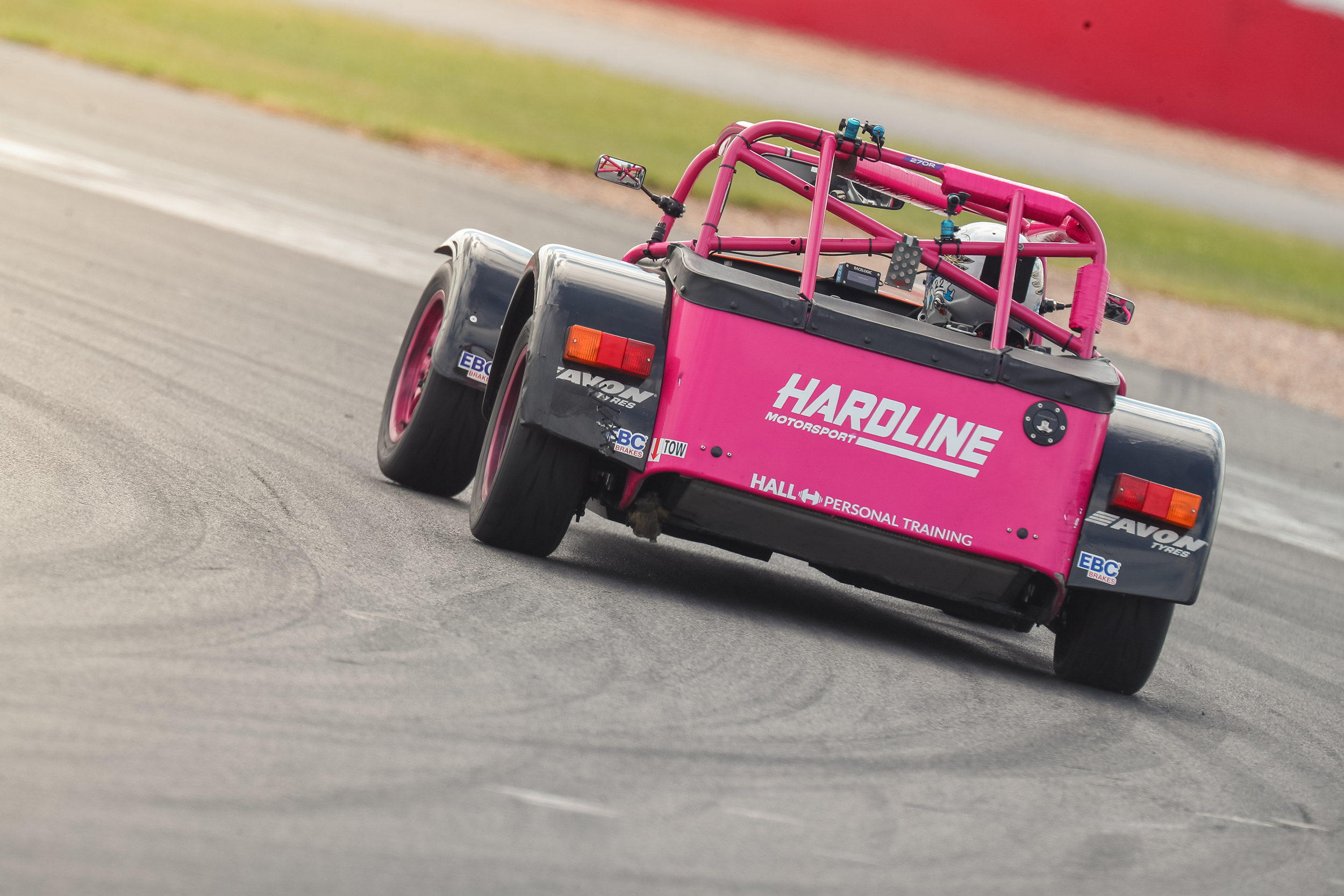 "Overall, Team Hardline demonstrated their commitment, skill, and determination throughout the race weekend at Silverstone GP. Charlie Lower showcased exceptional pace, while David Rooke achieved his first-ever Caterham racing podium. Louise Deason's continuous improvement and fighting spirit highlighted her potential as a formidable driver."
"We arrived at Silverstone late on Thursday night not realising what a superb weekend lay ahead. An amazing performance from Team Hardline in scorching summer weather! I was delighted to get my first podium in race one – a closely fought battle for P2, just 0.03 seconds over the line! Despite the heat, our EBC racing brakes worked flawlessly and created many passes in the long technician braking zones of the Silverstone GP circuit."
– David Rooke
"It was a great weekend at Silverstone. Dan set the car up so I could learn to heel & toe which made such a difference in braking into corners (as did those epic EBC brake pads). Some great racing and I feel like I made real progress all around. Lots to build on from here bring on Thruxton."
– Louise Deason
"Although it's not my favourite track on the calendar, Silverstone was still one to remember with two-second places and a fast fastest lap, Even with the challenging weather of 25-degree heat, the EBC brake pads performed perfectly and I had full confidence to make some challenging moves throughout the weekend. I couldn't be happier with the results. Bring on Thruxton"
– Charlie Lower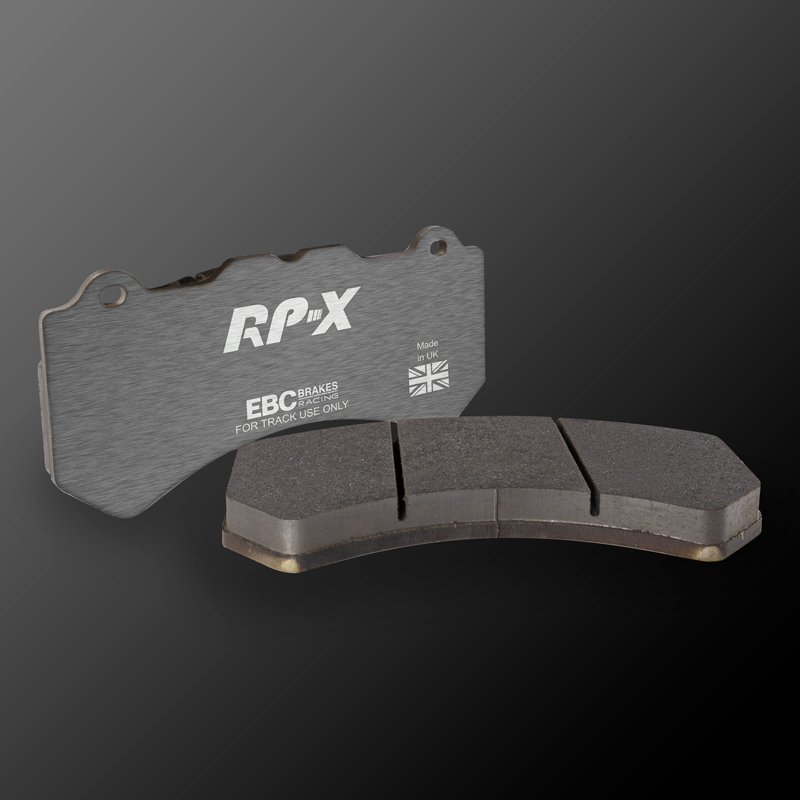 Following the hugely successful launch of RP-1™, EBC Brakes Racing increases its motorsport brake pad range with the introduction of our latest ultra-high-performance track & race material, RP-X™.
View Product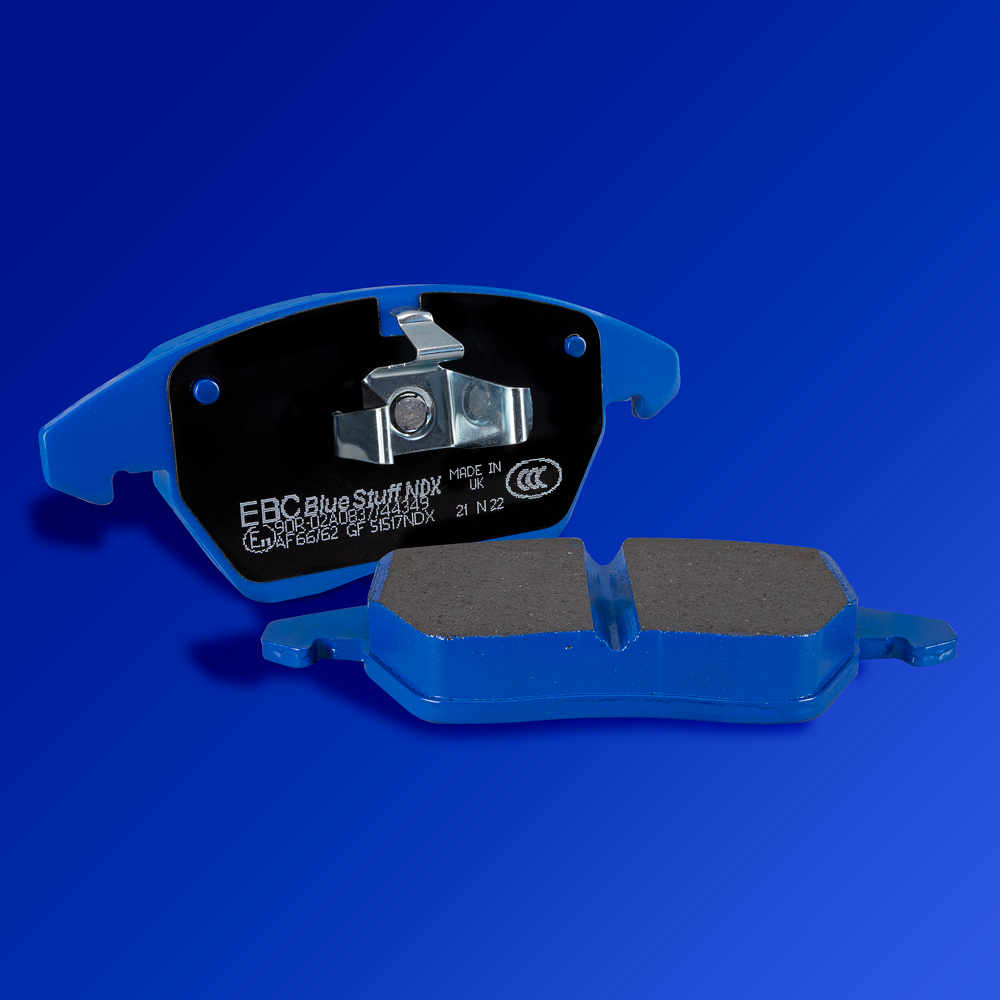 Bluestuff NDX is a high-friction sport and race pad that now has R90 approval on almost all fitments for the EU and is therefore totally street legal. Ideal for road-going sports cars and club-level racing events.
View Product