Canadian racer has teamed up with EBC for nine years, currently using GPFAX brake pads
Canadian road racer Dan Kruger and his Nature Power Kawasaki superbike team proudly secured the 2022 WERA championship in both Superbike and Superstock classes.
Kruger entrusts EBC Brakes Racing's GPFAX track/race brake pad formula in his Kawasaki race bike, in an ongoing relationship with EBC Brakes that has lasted over nine years.
The team explain their successes in their own words below.
"After 25 podiums and a full championship season behind them, the only thing that could stop the team was their trusted EBC Brakes! The Nature Power Kawasaki Superbike team took the WERA National Championship in both Superbike and Superstock classes. They also won numerous regional championships and a Grand National championship. 
"The team is fortunate that we have the option to choose which brake pads we use in a race season, and there is no question that we always use EBC Brakes. 
"If you ask us, safety is always the focus in our sport and the two things you never take a chance on are quality helmets and being able to stop a 220hp superbike at over 200mph.
"We have trusted EBC Brakes when we raced at the Isle of Man, Macau Grand Prix, and even during the Suzuka 8-Hour World Endurance Event.  We like that the GPFAX bed in quickly and have so much feel. They match up perfectly with the EBC rotors we use as well.
"For 2023, Dan and the team will be racing all the AMA/WERA Nationals, the N2/WERA Endurance Championship, the odd race in Europe, and finally the Macau Grand Prix in November.  We would like to thank EBC for their support as this is the ninth year we have teamed up together and we are excited to try and make it back-to-back championships."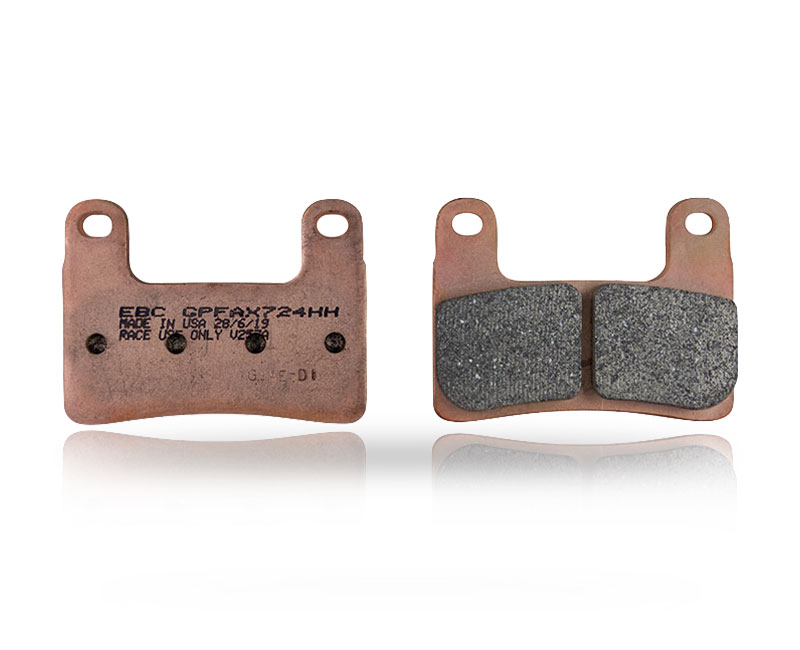 GPFAX Sintered Race Brake Pads are for RACE ONLY use. This is a blend of brake pad that has higher friction and far better grip than any other brake product on the market.
View Product