Junior Rotax-classed driver showed some incredible driving at Rye House Kart Raceway
Rising kart star Jensen Powers recently performed a stunning drive at the annual The London Cup race meeting held at Hertfordshire's Rye House Kart Raceway, to secure second place in the final race of the Junior Rotax class.
Powers proudly uses EBC Brakes' kart pads in his race kart.
You can read how his weekend unfolded in his father's words below.
"Back in November, Jensen followed in the footsteps of Lewis Hamilton and many other F1 drivers to attend The London Cup at Rye House Circuit. And in only our second race in Junior Rotax, what a weekend it turned out to be – from complete engine failure on the Saturday morning to witnessing a truly epic drive from the 'Mighty Minnow' on Sunday in the Final.
"Sunday's heats 2 and 3 went well, and with dry conditions all day, the van was packed away ready for the off when JP said 'Dad! There might be some grafting for you to do yet, it's starting to rain…'
"With the van then unloaded and tools and tyres laid out, it was a waiting game! Leaving the decision to change back to standard hubs and intermediate tyres to the very last moment, Jensen started his first London Cup Final on the third row in sixth place next to teammate Milo Manderson."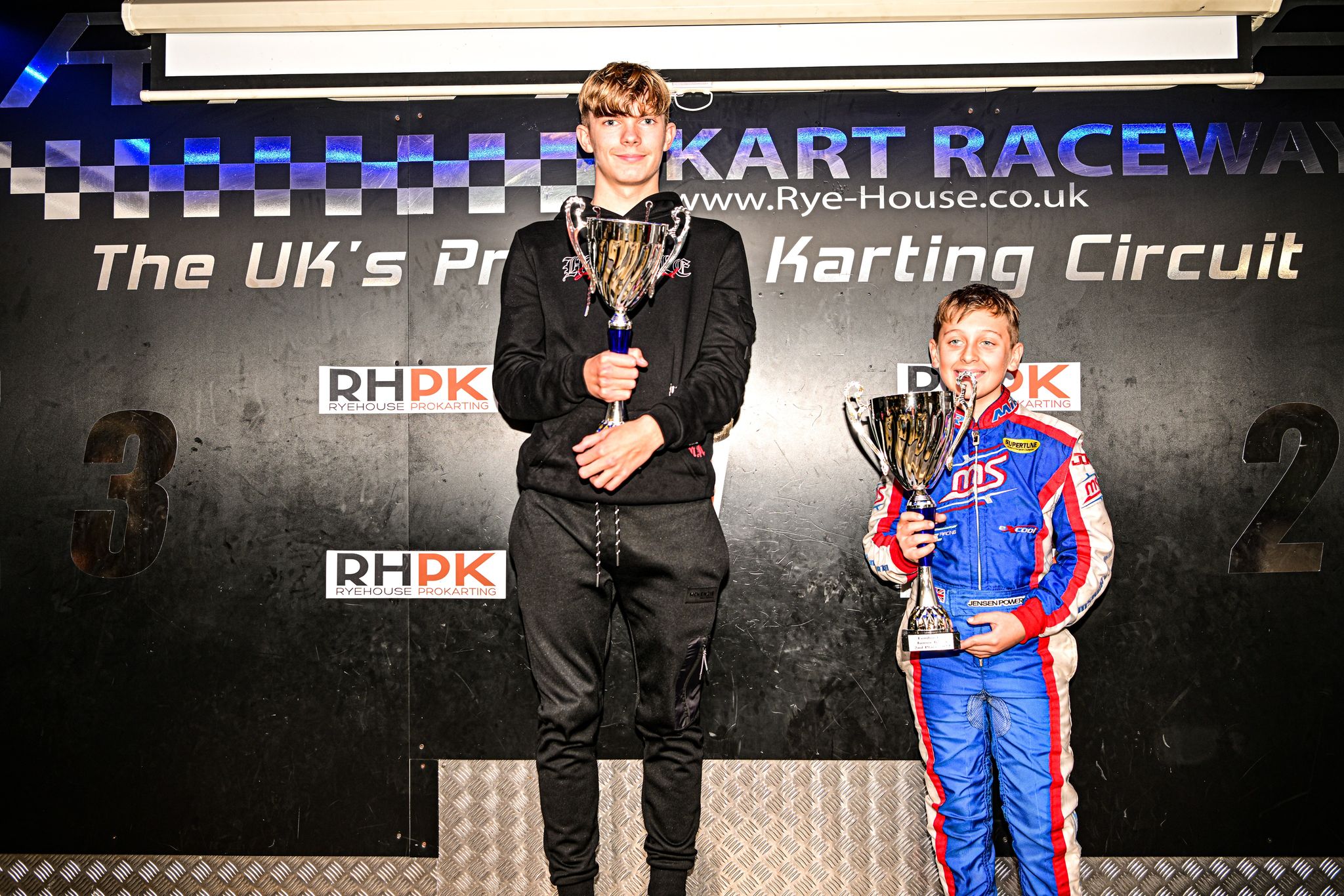 "With a strong, assertive start, Jensen was soon in fifth place with teammate Milo Manderson in third. That for me would have been more than enough – just bring it home now, son. But in the following laps with ever-increasing heavy rain, I witnessed Jensen's best ever performance at the wheel of his MS kart.
"Jensen looked very hungry and confident in his own abilities, choosing the strongest places to overtake and maturely drive through the field up into second place! Balancing the kart on a knife edge using his EBC-armed brakes as a second throttle pedal, he maintained great pace from start to finish, held his nerve and bought it across the line in second place. Well done son – the 'minnow' grew into a 'shark'."