The rider is currently first in the AMA/WERA National Superbike and Superstock Series
Canadian road racer Dan Kruger and his Nature Power Kawasaki team are proudly sitting at the top of the Superbike/Superstock standings following yet another successful round of the AMA/WERA National Championship, this time held at Georgia's Road Atlanta circuit.
Kruger continues to entrust EBC Brakes Racing's GPFAX track/race brake pad formula on his 2022 Kawasaki Ninja ZX-10R race bike, in an ongoing relationship with EBC Brakes that has lasted over a decade.
You can read how his latest spectacular round went down in his team's own words below.
"Perfect weather and a massive turnout for the annual WERA Cycle Jam at Road Atlanta saw Dan Kruger convert a pole position into five wins throughout the weekend.
"Dan had to settle for a 2nd in the second Superbike National race on Sunday as he gave up the lead on Lap 2 to a hard-charging Taylor Knapp. Dan also teamed up with Moto America regular, Jason Waters, to win the 4-Hour Relay Endurance race earlier on in the weekend and the duo managed more laps than all other classes entered."
"Dan now has a commanding lead in both the AMA/WERA National Superbike Championship as well as the National Superstock Championship as he aims to take back-to-back titles.
"The weekend was not without incidents, with heavy winds, a massive air fence fire, and multiple red flags throughout the weekend.
"We had already tested at Road Atlanta last month, so the bikes were basically set up from the get-go. We had so much fun doing the endurance race and want to thank N2 and WERA for putting on a great event.
"Next stop for the Canadian will be at Carolina Motorsport Park for Round 2 of the Endurance Championship and some more WERA racing. The team would like to thank all our sponsors that include Nature Power, Mototron, Pirelli, RK, EBCBrakes, HEL, Dainese, KYT, Motul, Ktech, SK Support, Hindle, and Kinetik."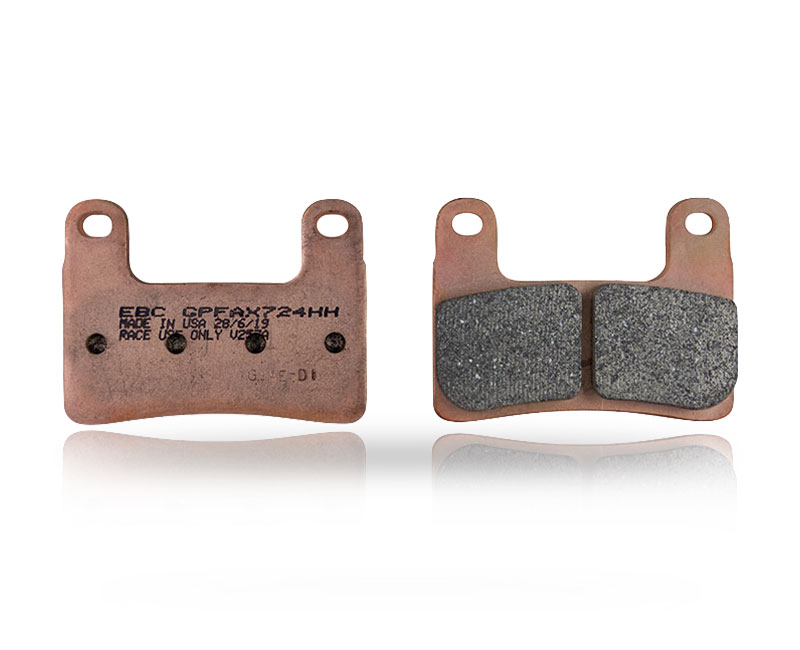 GPFAX Sintered Race Brake Pads are for RACE ONLY use. This is a blend of brake pad that has higher friction and far better grip than any other brake product on the market.
View Product