The LMT Motorsport rider secured podium finishes in both 600cc and 1000cc races
LMT Motorsport rider Mark Goodings proved to be one of the fastest men on track as he competed in both the 600cc and 1000cc rounds of the NG Road Racing weekend at Kent's Brands Hatch.
Goodings uses EBC Brakes' GPFAX pads and X-series floating discs on both his newly-aquired Yamaha R6 and Kawasaki ZX-10R, helping him to remain at the sharp end of the pack throughout both days' racing.
As well as the NG Road Racing series, Goodings also competes in TT races.
You can read how his Brands Hatch weekend unfolded in his own words below.
"Saturday started dry at 8am, then the rain came just before First Practice. It pretty much didn't stop until 5pm, when the sun came out, so didn't do a lap all day – wet and cold is not a good mix.
"On Sunday at 8am, it was wet and very windy, but with no rain. We had tyre warmers on both the bikes. As we got this R6 last minute, we had no wets, so ran it on a Dunlop front slick and treaded rear tyre. We went for two laps just to qualify for the race, taking it very slowly and qualifying 22nd out of 26.
"Open Qualifying was next, on a drying track with the wet front and slick rear setup. Going out, we managed two laps before a red flag, and didn't restart, meaning we took 22nd out of 25."
Race One (600cc)
"Starting at the back of the grid, I got a mega start and passed a lot of riders to finish 3rd on the new 600, with only 10 laps' practice on the bike and 12 overall this year."
Race Two (600cc)
"This should have been a good one, but after a red flag on the first lap and a restart, I was in 3rd, going into the last corner, when the rider in front sat up for God knows what reason, putting us onto the grass. I then had to re-join in third-from-last place, securing 11th – I should have been battling for the win. On a good note, the new R6 is good and we have adapted to the bike well."
Open Race One
"Starting at the back, we went on to finish 4th."
Open Race Two
"Starting from the front row, we didn't get the best start, but I was in 3rd at the end of the first lap, 2nd at the end of the second lap. I was now over two seconds behind the leader, however, and it took most of the race to catch him. I eyed up a move on the last lap when we come up to a back-marker that ended that idea. I therefore finished 2nd, but set the fastest lap of the race."
Race One (1000cc)
"Again, starting at the back, I had a mega run, passing everyone but one rider, finishing 2nd and only just missing the win by 0.09 seconds."
Race Two (1000cc)
"We were a bit slow on this one and missed the warm-up lap. We therefore had to start last again but had a really good run and passed lots of riders to finish 2nd by 0.85 seconds, just running out of laps to win this one. One more lap would have done it as I was setting fastest lap after fastest lap, securing the overall fastest lap of the weekend with 57.40 seconds."
Thanks to Tony Else Photography for the images.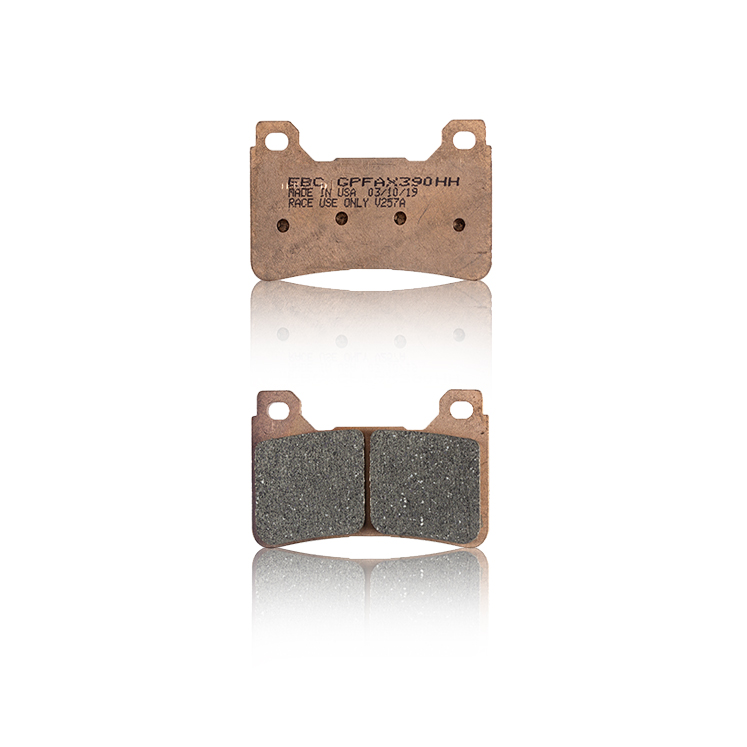 EBC's GPFAX Sintered Race Brake Pads are for RACE ONLY use. This is a blend of brake pad that has higher friction and far better grip than any other brake product on the market.
View Product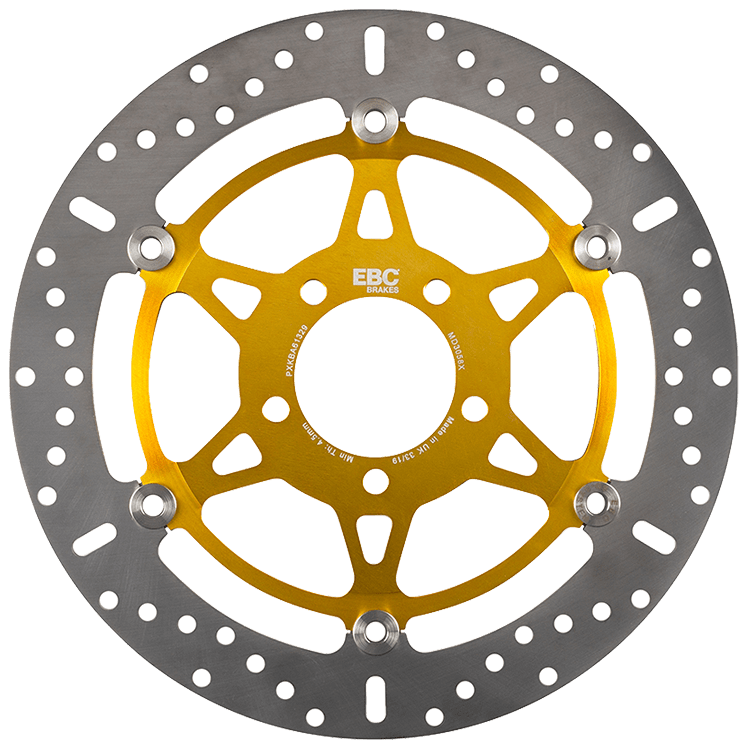 Floating Motorcycle Discs
Since their introduction, EBC's ultra-lightweight floating motorcycle rotors have become one of the worlds best selling lightest and best performing discs available for all modern sport bikes.
View Product