Nolan Lamkin uses EBC's GPFAX pads on his BMW S1000RR race bike
Indianapolis-based Nolan Lamkin is currently competing in two classes of the 2023 MotoAmerica motorcycle championship: Stock 1000 and the Superbike Cup.
Lamkin uses a Tom Woods Powersports BMW S1000RR stock bike, entrusting EBC Brakes' GPFAX motorsport brake pads to help him stop efficiently and reliably.
His most recent outing was at California's iconic WeatherTech Laguna Seca Raceway for various Superbike Cup races, where Lamkin remained at the front of the pack for the majority.
Laguna Seca boasts a number of particularly demanding corners, such as the gradient-heavy 'Corkscrew', which puts even more stress and demands on the bike's braking system.
You can read how it all unfolded in his own words below.
"We headed to Laguna Seca recently, where we finished up the weekend with another 1st-place finish, two 2nd-place finishes, and increased our lead in the Superbike Cup championship.  
"We were fighting with full superbikes on our stock 1000 street-legal bike, we dropped two seconds off our fastest time from Laguna Seca last year, plus cut more than 30 seconds off our total race time compared to last year. 
"On July 28th, we are back with MotoAmerica in Brainerd, MN. with both Stock 1000 and Superbike Cup races again (the last two weekends have only been Superbike Cup). The team is super excited to have both classes racing again in Minnesota!"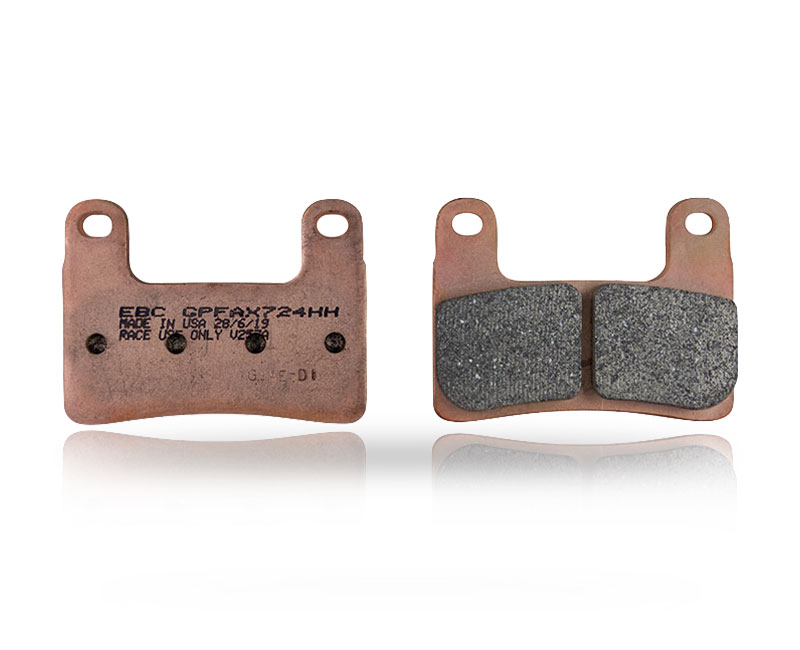 GPFAX Sintered Race Brake Pads are for RACE ONLY use. This is a blend of brake pad that has higher friction and far better grip than any other brake product on the market.
View Product