Spencer-Fleet has raced in numerous series alongside some very familiar faces this year
Sergeant Richard Spencer-Fleet is a Vehicle Mechanic with the Army's Royal Electrical and Mechanical Engineers. Also an avid motorcycle racer, he's been a significant player in the EBC-supported Army Motorcycle Road Race Team for a number of years.
Throughout 2021, he competed in a number of championships, including the Ducati TriOptions Cup on his Panigale V2s. Spencer-Fleet uses EBC Brakes' GPFAX race pads and X-Series floating discs on his motorcycles.
He gives us the full story of his 2021 season in his own words below.
"Thank you to EBC Brakes for the support for myself and the Army team this year. We are really looking forward to 2022 now.
"I pick up the new bike next week – another Panigale V2.
"What can we say about the 2021 season? It's been absolutely epic at times but I've also had some really bad lows.
"So, we've managed to race in the Ducati TriOptions Cup in the Bennetts British Superbike Championship with racing legends such as Chris 'Stalker' Walker and John McGuinness. I would like to say everyone on that grid is great and I've found some great friends there – all legends. Congratulations to Josh Day at Dayo Racing for another championship win! 
"We've also been lucky enough to be on the grid during a WorldSBK meeting, with Scott Redding Live Updates and Aruba.it Racing – Ducati coming out to the pitlane to support us! That was pretty amazing! 
"I was also given the opportunity to ride for Triumph Motorcycles at the Goodwood Festival of Speed! What an experience; rubbing shoulders in the changing rooms with some two- and four-wheel legends like Agostini and Damon Hill to name just a couple. Then, to line up on the hill run next to Carl Fogarty, Steve Parrish, John Reynolds and the wheelie king Dougie Lampkin. Not forgetting my little buddy Carl Stevens. This day will not be forgotten by myself or my family. Was truly amazing. 
"Then to the Inter Services Road Racing Championships in Thundersport GB racing for ARMY Motorcycle Road Race Team. It's been a great season, winning four of the five races and only losing the last race by 0.1 second over the line – this was one of my races of the season! Coming away with the GBRacing World Class Motorcycle Protection Interservice Individual Championship was a great result."
"It's difficult to say it but the time has now come to hang up my leathers… until next season that is!
"I'm really looking forward to winter testing in Spain. What championships I'll be entering is still unknown. It's time now to rest, repair my broken body and get ready for 2022 – I'm coming for you bigger and faster than ever! 
"Massive thanks to all at EBC for their support."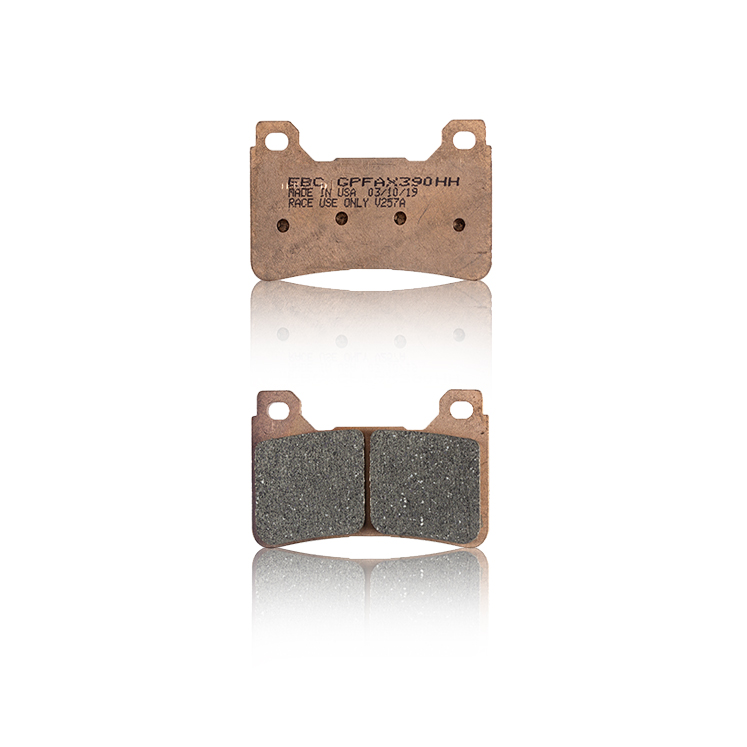 GPFAX Sintered Race Brake Pads are for RACE ONLY use. This is a blend of brake pad that has higher friction and far better grip than any other brake product on the market.
View Product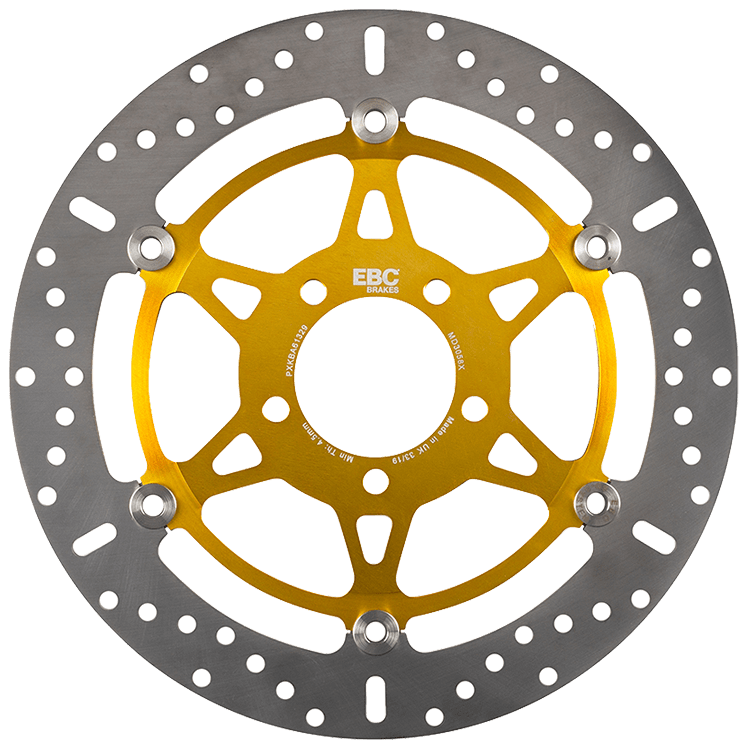 X-Series Floating Motorcycle Discs
Ultra lightweight floating rotors that have become one of the world's best-selling, lightest and best-performing discs available for all modern sport bikes.
View Product