The trio of RP-X™-equipped drivers showed promise at Cheshire's Oulton Park
Team Hardline is a newly established racing outfit that's taking part in the 2023 season of the Caterham Seven 270R Championship with three talented drivers: Charlie Lower, Louise Deason and David Rooke.
The team is using EBC Brakes Racing's RP-X™ motorsport brake pads on the front axles of all three Caterham 270R race cars, as well as EBC Brakes' Bluestuff pads (David) and Yellowstuff pads (Louise and Charlie) on the rear axles.
With the first race of the year being held at Oulton Park Circuit in April, Team Hardline was able to state its intentions with some extremely impressive results. You can read how the weekend panned out in the team's own words below.
"Considering the torrential downpour and multiple red flags, the team only had limited quality track time to prepare for qualifying and three races all in one day. But despite the changing weather, they made a game-changing decision to go for a dry setup, and boy did it pay off!
"Charlie, David, and Louise gave it their all during the races, with wheel-to-wheel action and close racing keeping everyone on the edge of their seats. The team's hard work and dedication paid off, with Charlie taking home the victory in Race 1 and securing a 4th-place finish in Race 2, despite getting a puncture on the last corner. David and Louise also gave it their all, finishing strong in P9 and P18 respectively in Race 2."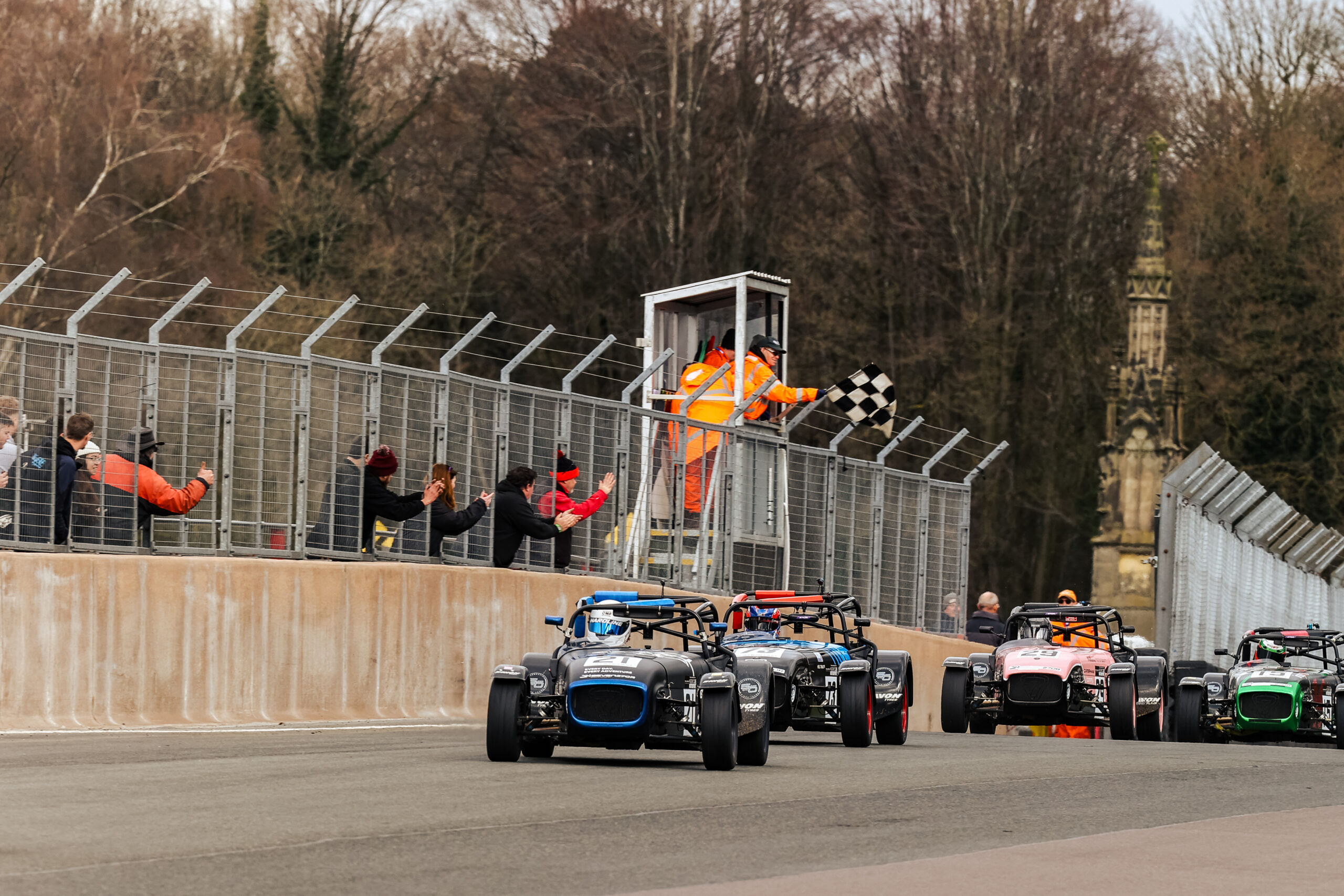 "The final race of the day was a no-holds-barred showdown, and Team Hardline came out swinging. Charlie secured another podium finish in P2, David moved up to P6, and Louise brought it home in P17. Overall, the team was ecstatic with their results, especially considering their limited track time and practice. With their eyes set on the next challenge at Croft on 20-21 May, Team Hardline is not backing down without a fight.
"And let's not forget about EBC's amazing brakes! With super responsive and consistent performance all weekend long, these brake pads were a key factor in the team's success. So, get ready to join Team Hardline on their next adventure and witness their unbeatable determination and drive first-hand!"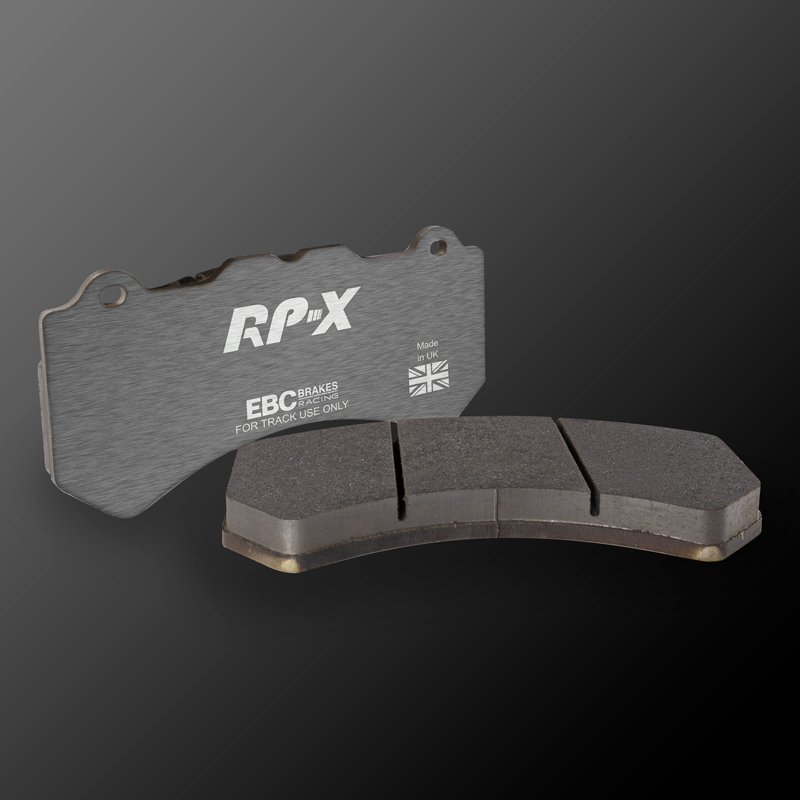 Following the hugely successful launch of RP-1™, EBC Brakes Racing increases its motorsport brake pad range with the introduction of our latest ultra-high-performance track & race material, RP-X™.
View Product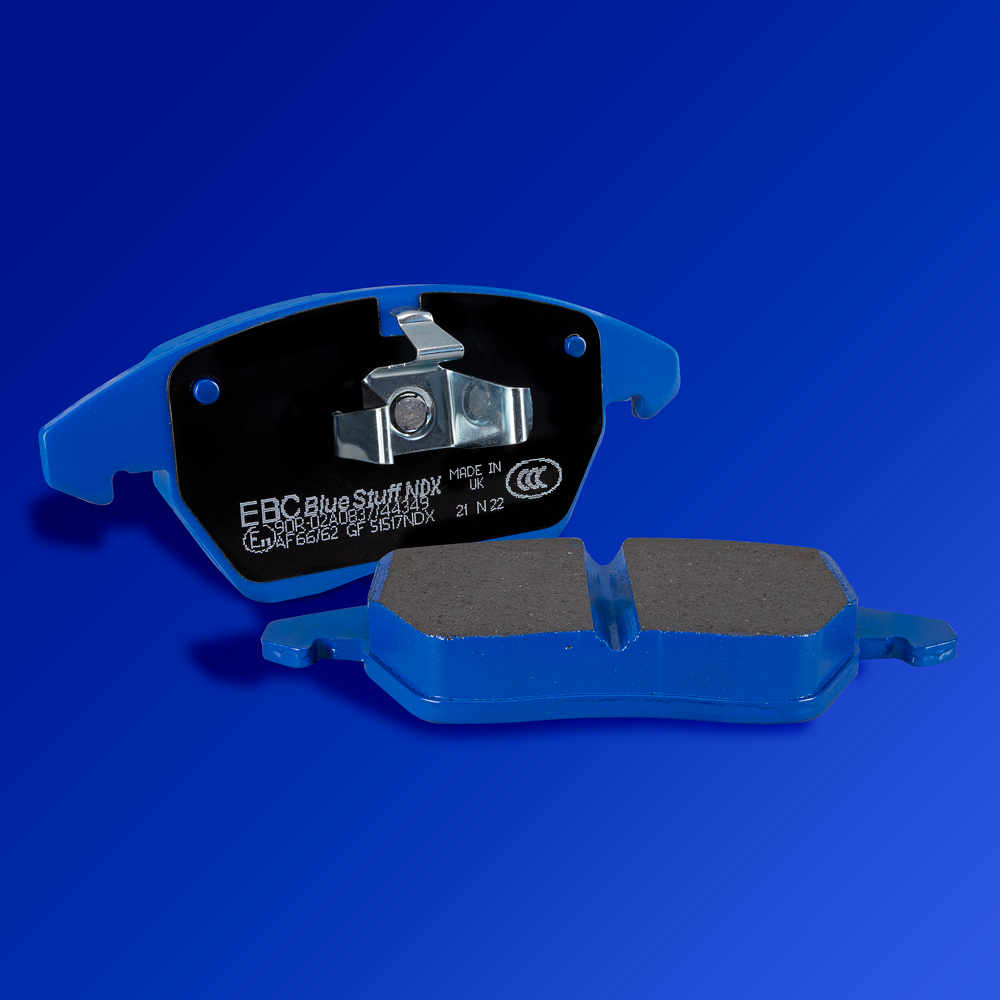 Bluestuff NDX is a high-friction sport and race pad that now has R90 approval on almost all fitments for the EU and is therefore totally street legal. Ideal for road-going sports cars and club-level racing events.
View Product