Austin Cozadd and Hunter Cross showed promise in California round of the series
TPJ Racing is an outfit dedicated to helping professional motorcycle racing athletes compete at the highest level by providing them with sponsors and support during both the AMA Supercross Championship and the Monster Energy Supercross Championship.
The team is currently supporting two EBC-equipped riders who are taking part in the 2023 Monster Energy Supercross Championship – both Austin Cozadd and Hunter Cross.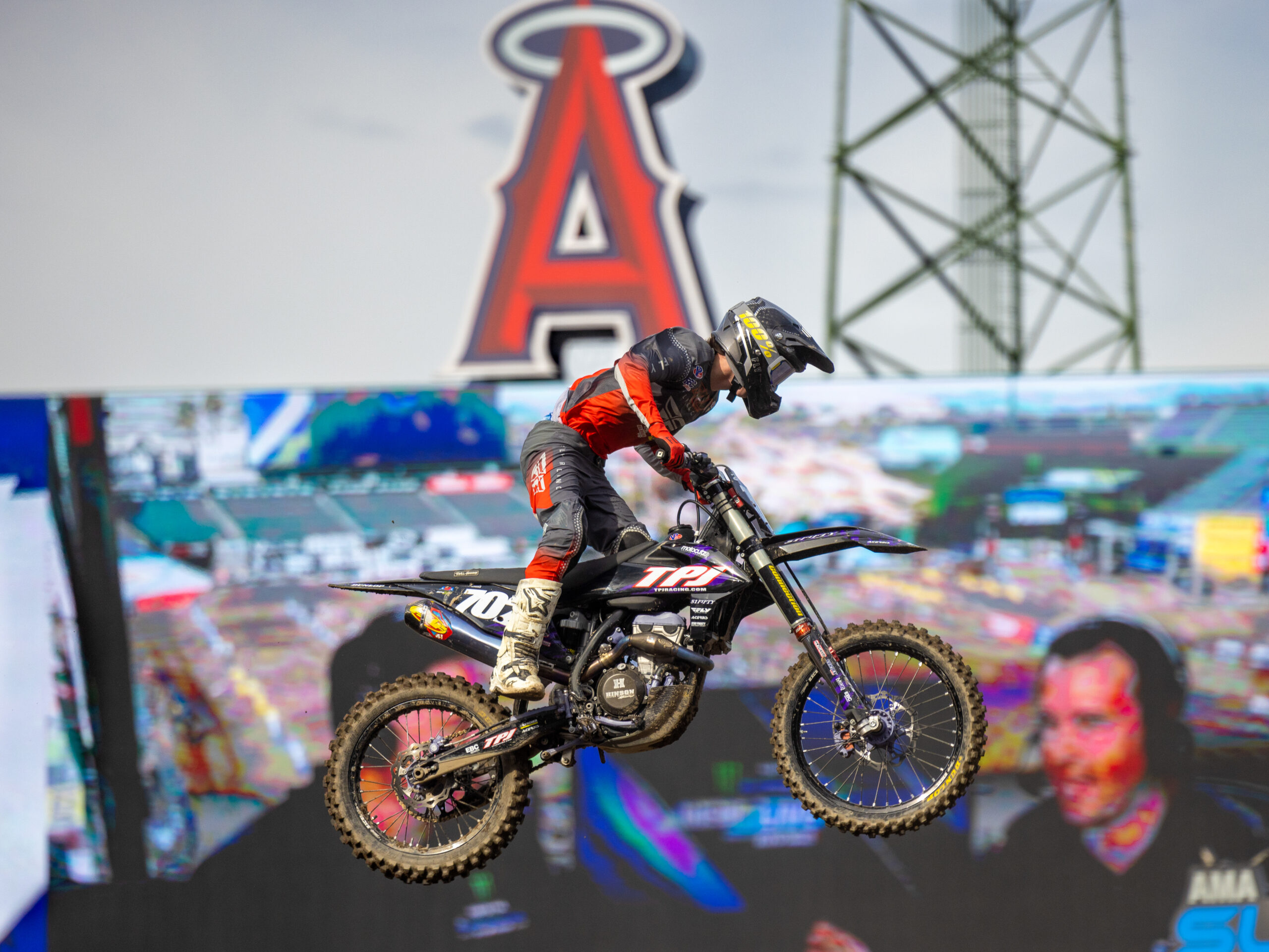 Cozadd will continue competing in the premier 450SX class, while Cross makes his debut in the rookie 250SX West class. Both riders will proudly be using EBC Brakes' MXS-Series motocross racing brake pads and Oversized OSX rotors on their supercross bikes.
Both riders recently competed in the first round of the year, held at the iconic Angels Stadium in Anaheim, California. You can read how Hunter Cross got on in TPJ Racing's words below.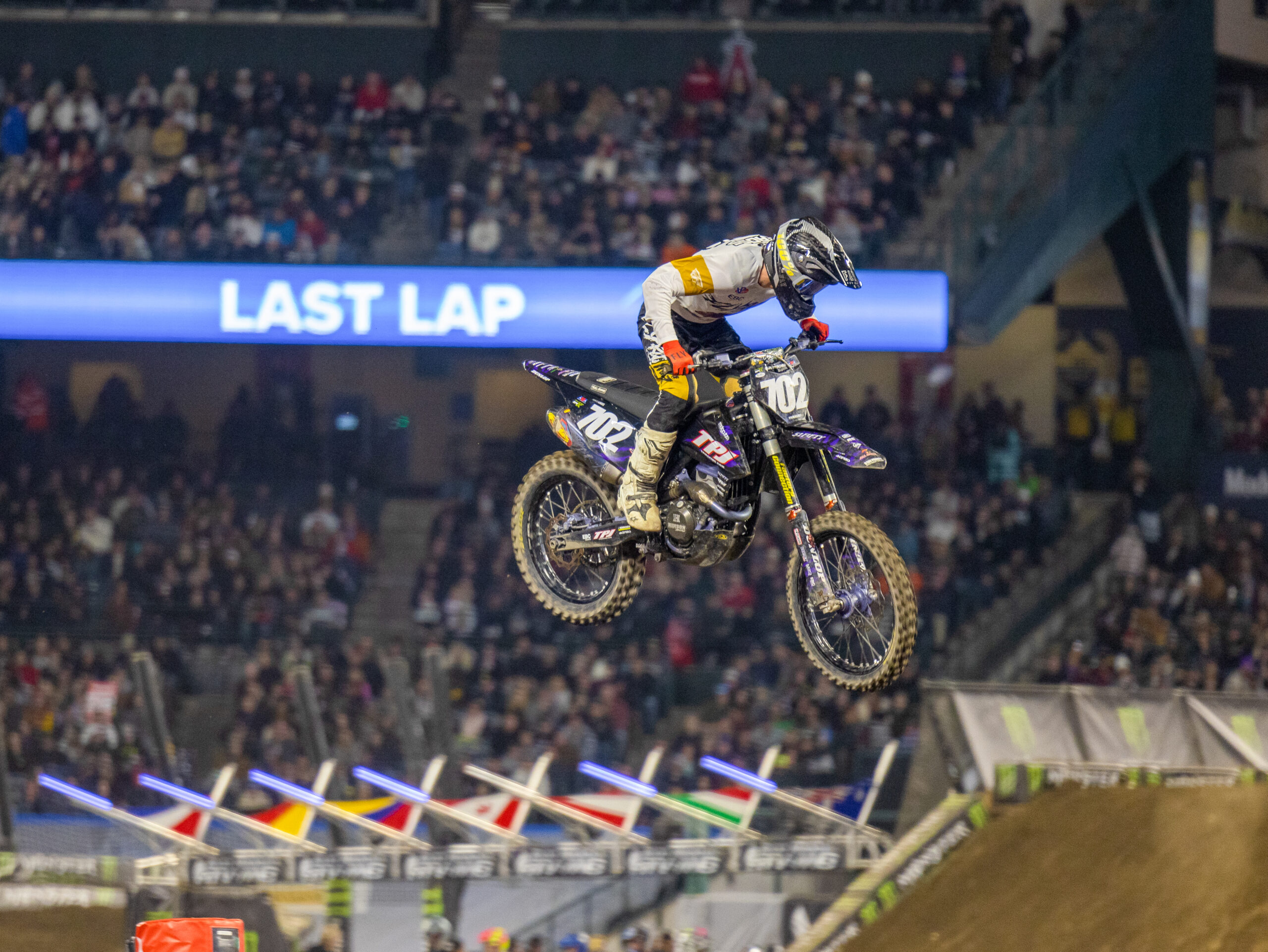 Hunter Cross #702
"Hunter started his rookie season off by making it into the Main Event; a huge accomplishment. He began the day by qualifying 35th out of 53 250SX West riders; securing his spot in the night show (only 40 spots available).
"Hunter struggled with a rough start in Heat 2, forcing him into the LCQ (last change qualifier) where he launched off the line mid-pack. He stayed on the gas and was sitting in 5th place for most of the race, when an unfortunate crash for another rider moved him into the final qualifying spot. Hunter held his ground and crossed the finish line in 4th.
"During the Main Event, Hunter again struggled to get to the first turn up front, but he fought hard and gave it all he had, passing multiple riders for a 19th place finish."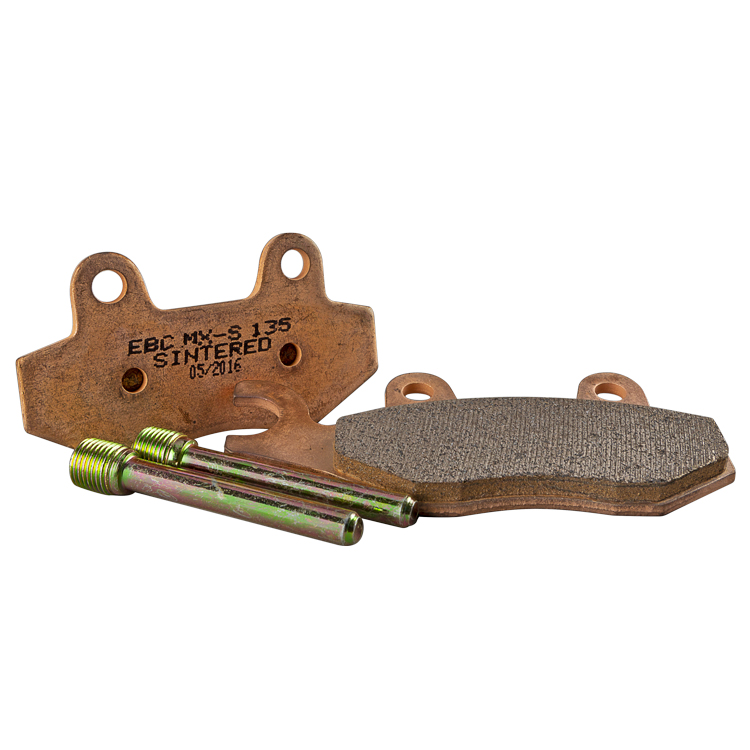 American-made sintered copper alloy motocross race pad, offering ultra-high friction and fast bed-in.
View Product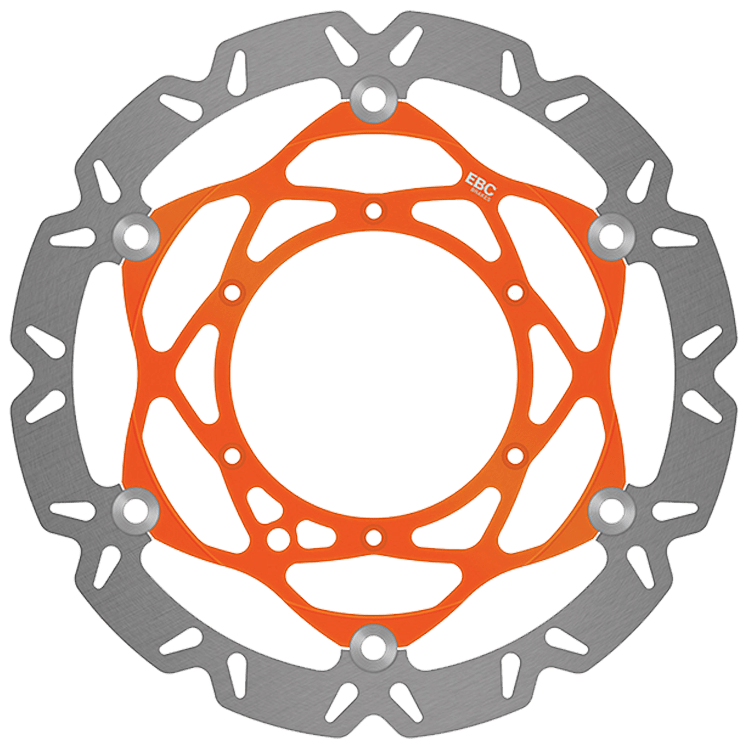 250 or 280mm 'Vee'-profile oversize motocross rotor kit with caliper relocation bracket. Offering improved brake power and control.
View Product