The Yamaha-backed outfit will once again enter a number of Spanish race series
Madrid-based motorcycle race team, Yamaha GV Stratos, has once again commemorated the start of another summer of competitive events with a media track day at its local Circuito del Jarama race track.
Backed by Yamaha itself, as well as EBC Frenos (Spain), the team is known for its successes on race tracks around the globe, this year entering championships such as ESBK (Moto4), New Generation 600, Stock 1000 and even a World Superbike SSP Supersport entry.
With its close partnership with EBC Brakes Frenos, it's unsurprising that Yamaha GV Stratos' R1 and R6 machines are proudly equipped with EBC's GPFAX motorsport brake pads, as well as its X-Series floating discs.
Yamaha GV Stratos Team Principal, Rafael Garcia, expressed his excitement about the collaboration with EBC Brakes: "We are delighted to team up with EBC Brakes for the 2023 season. The quality of their brakes is unmatched, and we are confident they will give us the edge that we need to win."
The racing season promises to be an exciting one, and the Yamaha GV Stratos team and EBC Brakes are ready to compete at the highest level. Stay tuned for further updates…
EBC's GPFAX Sintered Race Brake Pads are for RACE ONLY use. This is a blend of brake pad that has higher friction and far better grip than any other brake product on the market.
View Product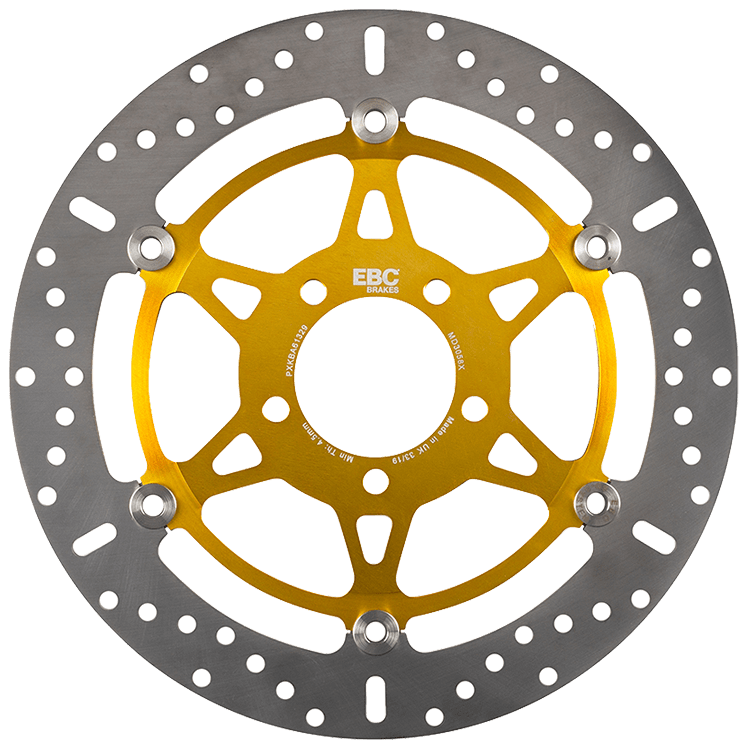 Since their introduction, EBC's ultra-lightweight floating motorcycle rotors have become one of the worlds best selling lightest and best performing discs available for all modern sport bikes.
View Product