Chris Jones achieved his second batch of wins at Donington Park recently
"After missing a round at Snetterton and doing the Anglesey round in my XR3i, I was back out at Donington Park last weekend in the Fiesta ST.
"After a hectic qualifying session, it ended up with the top eight cars separated by .450 of a second, with me finishing in fifth. Very hot weather and tricky track conditions had everyone in a mixed-up grid looking for ways to get their cars to handle.
"Race 1 and a cracking start saw me battling for second at the first corner and side-by-side down the Craner Curves saw me finally get through to second place. A few laps later, I made a late-braking manoeuvre into Redgate and through for the lead. After pulling away for a few laps, I was comfortable to the chequered flag for my third victory of the season.
"Race 2 saw me get a good start and run to the first corner – it was side-by-side again till the Old Hairpin. A good run onto the start/finish line and a late dive into Redgate saw me back in first again. I was head-down and trying to break away, but with track temps of 40°C+ and an air temp of 33°C, it was tyre conservation that was required. Thankfully, no extra effort was needed from the RP-X™ pads, as they hadn't changed from the first lap of qualifying to the last lap of the race. Crossing the line just ahead of Chris Grimes means I've taken a double-double this year so far."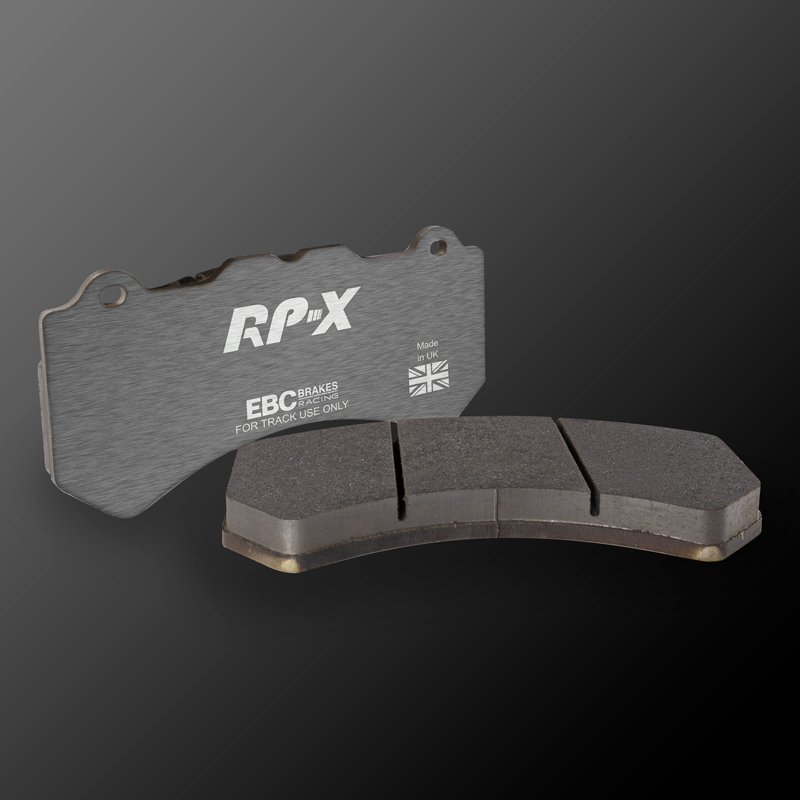 Following the hugely successful launch of RP-1™, EBC Brakes Racing increases its motorsport brake pad range with the introduction of our latest ultra-high-performance track & race material, RP-X™.
View Product