Sam Preston has seen significant braking improvements with his Apollo Balanced Big Brake Kit
Head to any track day across the UK today and you're almost guaranteed to see at least a handful of EP3-shape Honda Civic Type Rs whizzing around.
The popularity of these revvy hot hatches is unsurprisingly only growing over the years as their raw, driver-focused thrills become increasingly appealing in a world full of more modern and driver assistance-packed machinery.
One driver who has recently caught the Type R bug is Sam Preston, a track day regular who purchased a 2002 Civic Type R last year as a dedicated second car that would almost solely be used on track days around the country.
While it remains relatively standard for now, one of Sam's first upgrades was sensibly to overhaul the car's braking system. Opting for a recently-launched EBC Brakes Racing Apollo Balanced Big Brake Kit, he's since performed a couple of track days with the new set up and is delighted with the results.
Sam's thoughts can be read below in his own words.
"I purchased this EP3 Civic Type R back in December 2020. Right from the start it was always going to be my track toy as I also have a more sensible car that I use as my daily driver.
"This means I have a fairly extensive modification to-do list for the car, which involves some serious suspension and performance tweaks further down the line.
"I thought it would be a good idea to start with upgrading one of the most important aspects of the car – the brakes. Although the standard braking setup on these cars can be pretty good with a decent set of discs and pads, I always felt like I was reaching the limits after about 15 minutes on track in my old Civic Type R a few years back, which meant I was keen to take things a bit further this time around."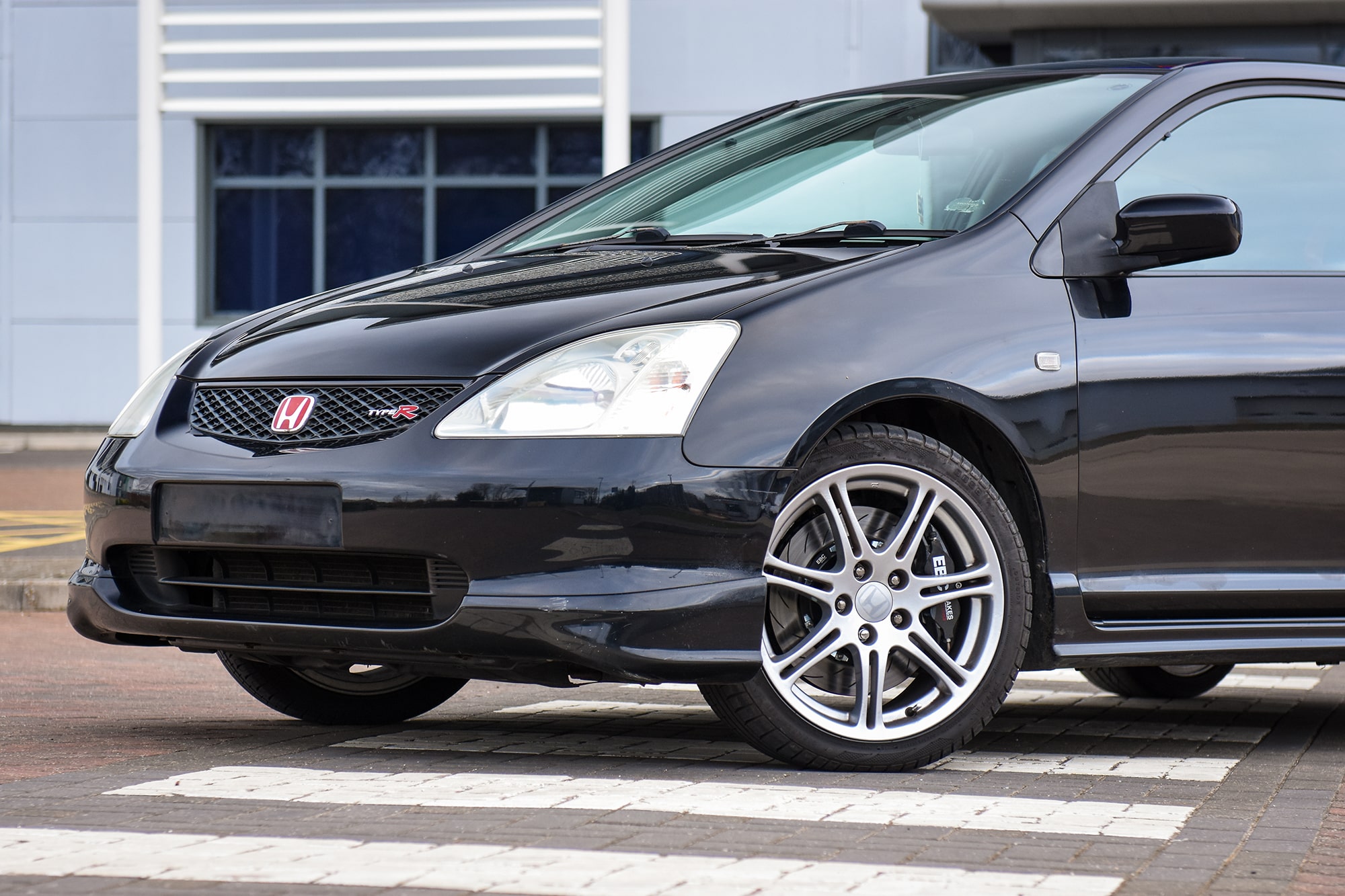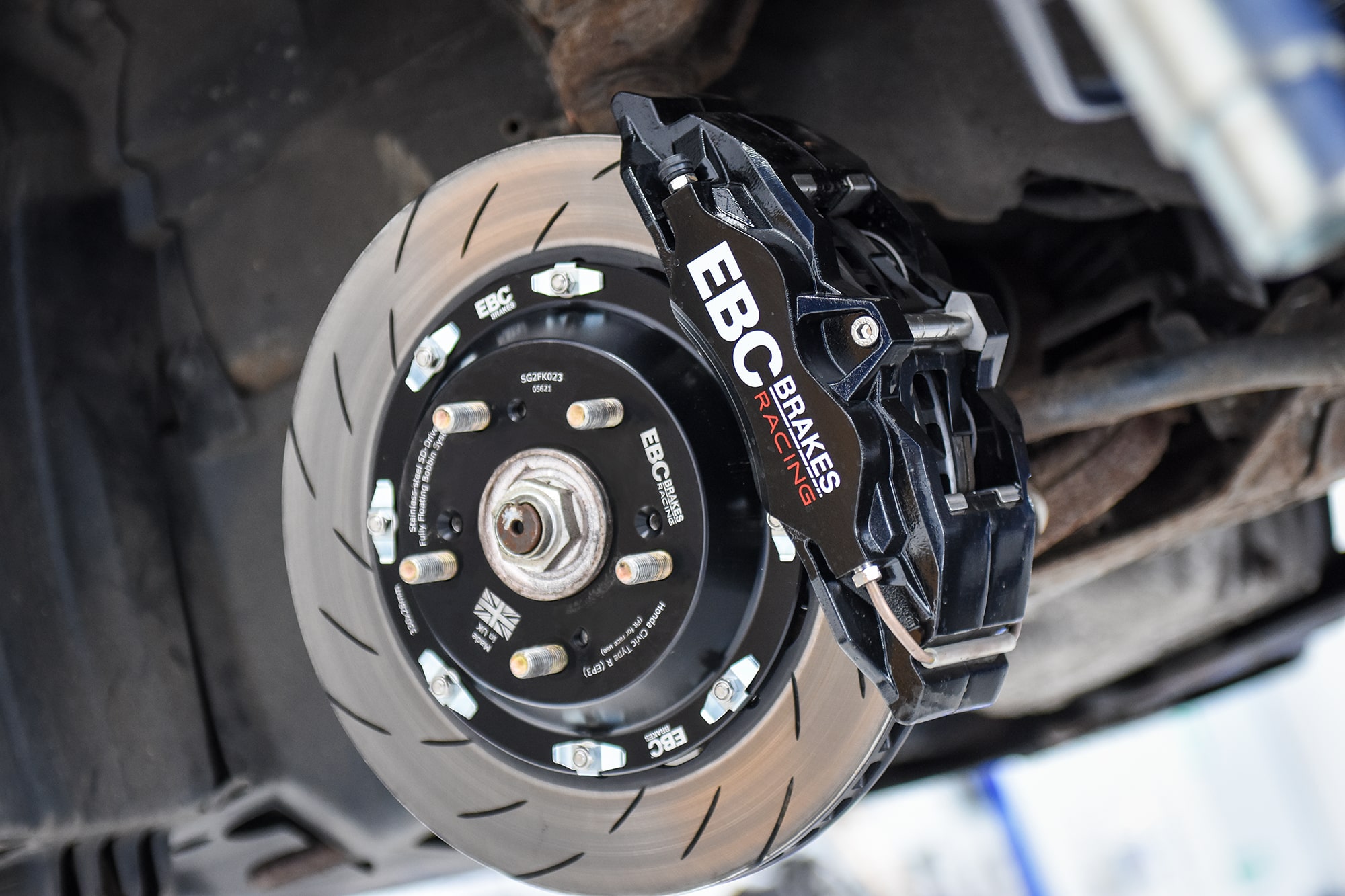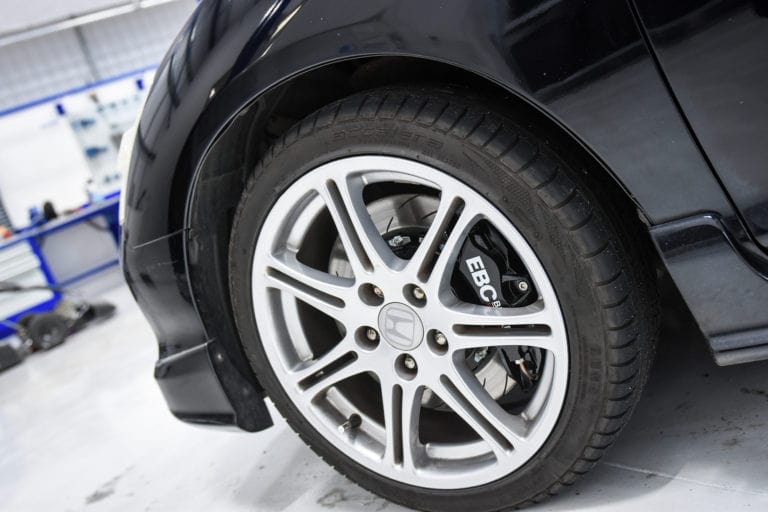 "EBC's 330mm Apollo Balanced Big Brake Kit appeared to cover all bases, with a nice four-pot caliper and floating disc setup up front and even uprated discs, pads and lines for the rear, too.
"Once installed, I went straight to Donington Park for a full day session, where it was quickly apparent that the car's brakes were now absolutely incredible. Confident, solid pedal feel, impressive braking power and literally no fade, no matter how long I was out for!
"I've since done a full day at Castle Combe, too – a very brake-heavy circuit where the Civic once again took it all in its stride.
"I'm currently running Yellowstuff pads all-round as I do use the car on the road sometimes too, but think I'll try EBC Brakes Racing's 'RP' pad range when it's time to replace them. But even with the Yellowstuff pads in, this setup is head and shoulders above anything I have tried in the past.
"Being able to stay out on track for longer has helped me to identify other weak points on the car, which means some semi-slick tyres and coilovers are now quite high up my shopping list!"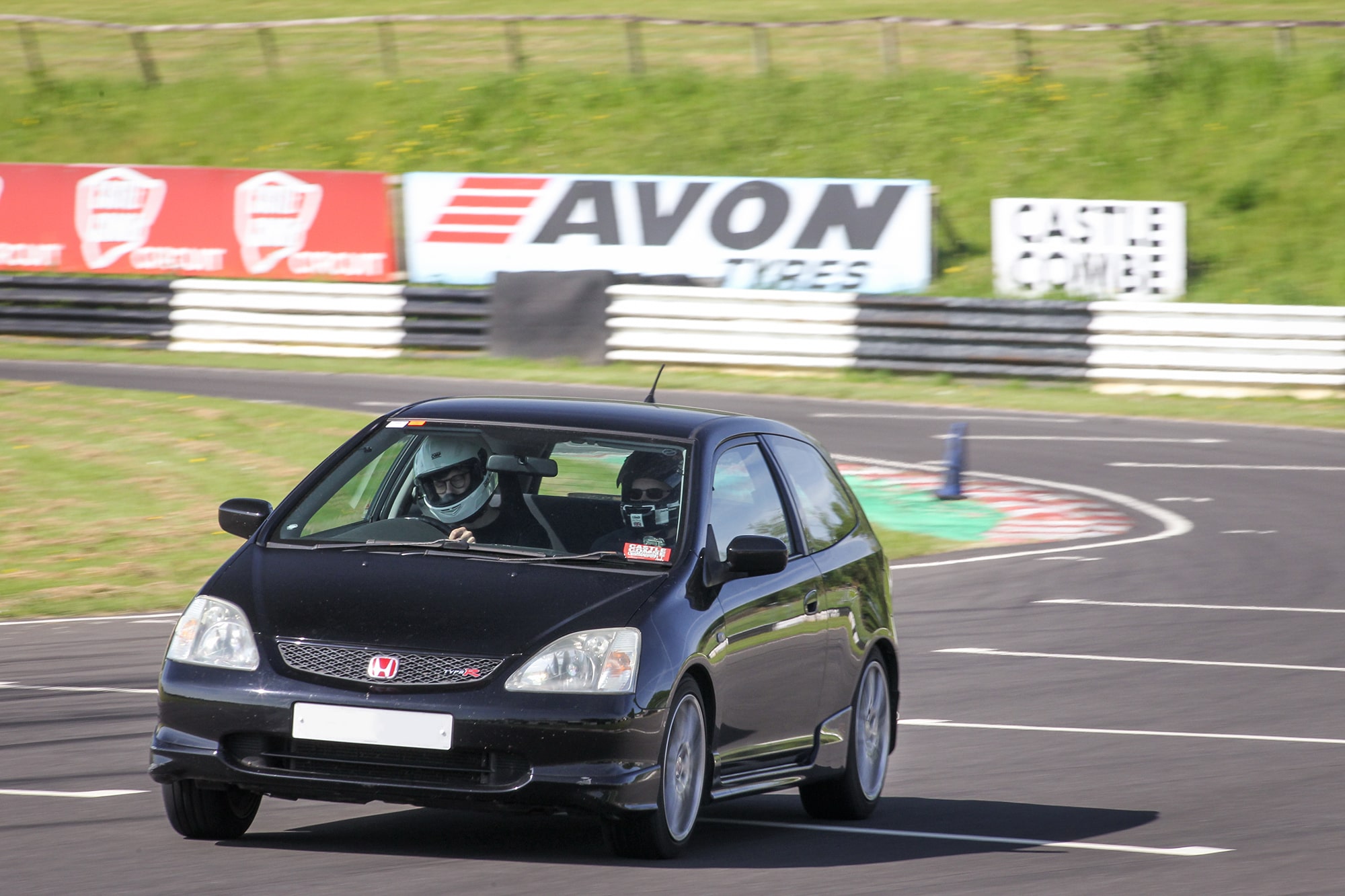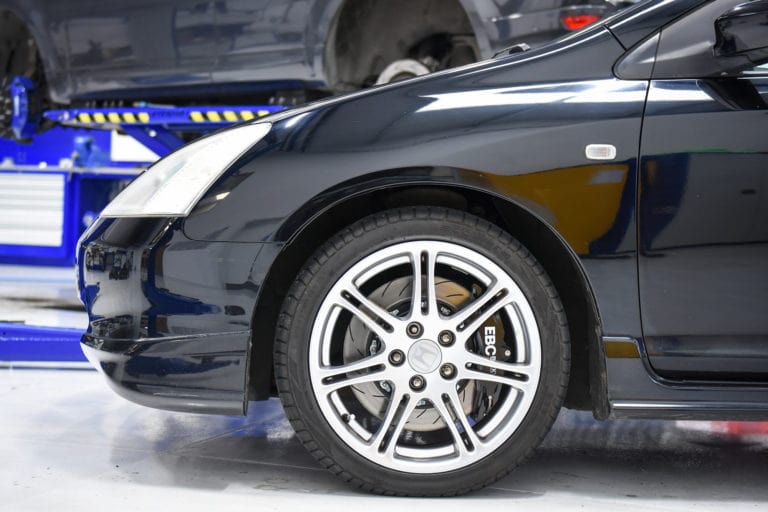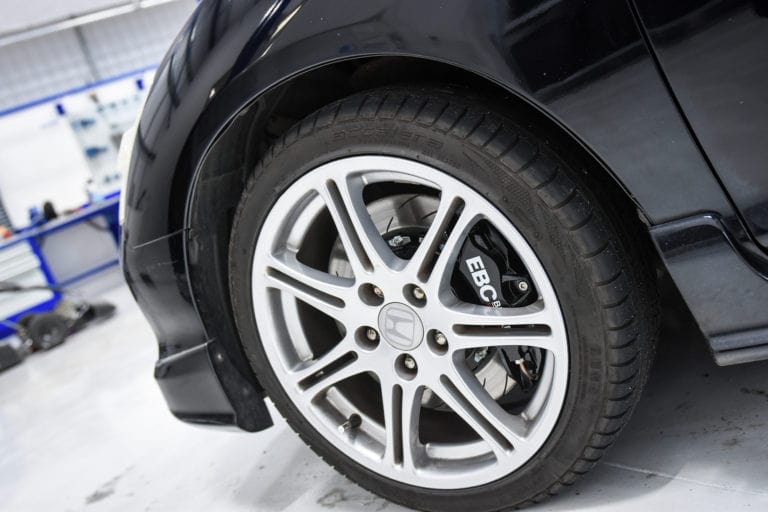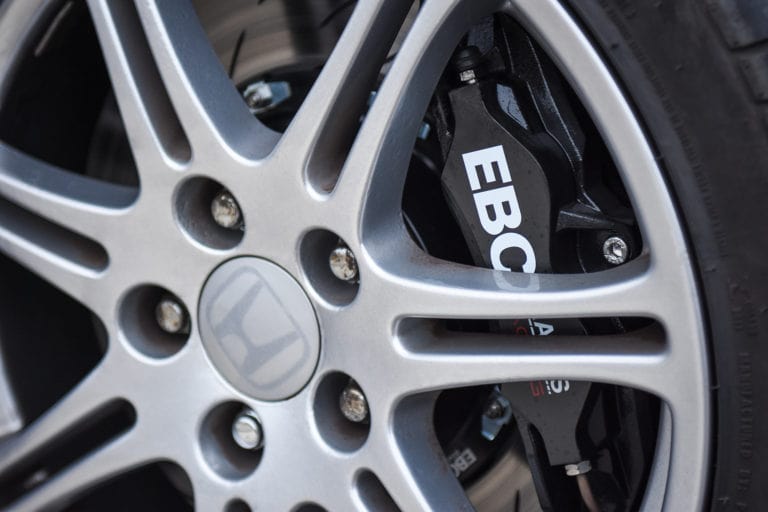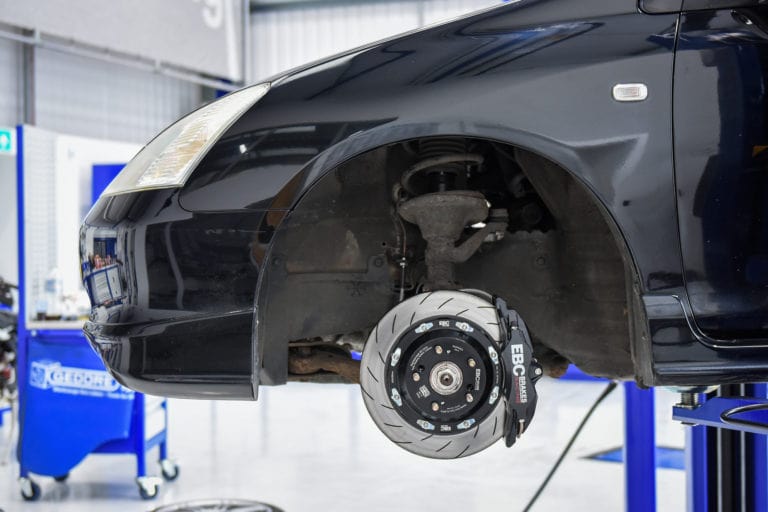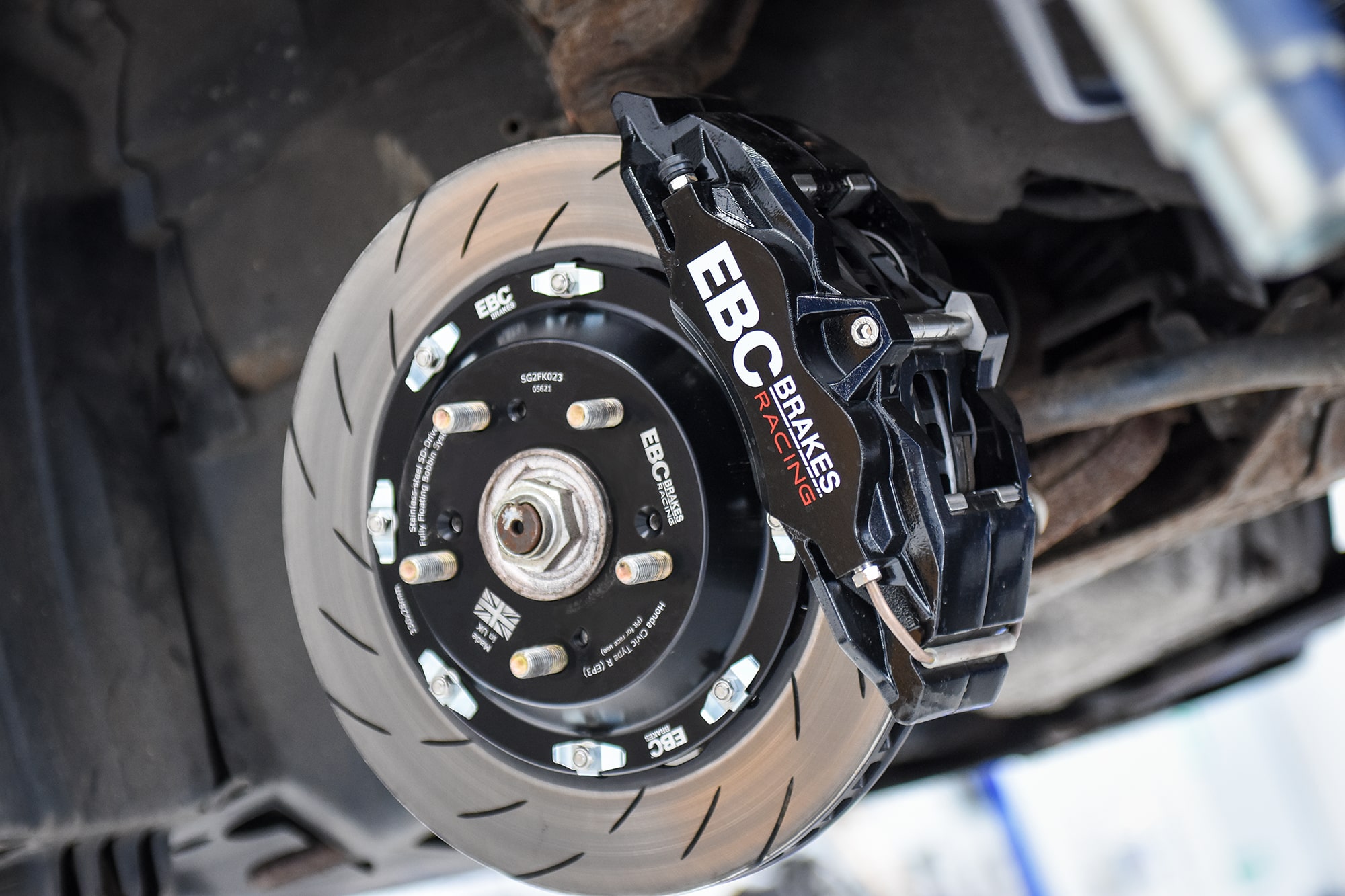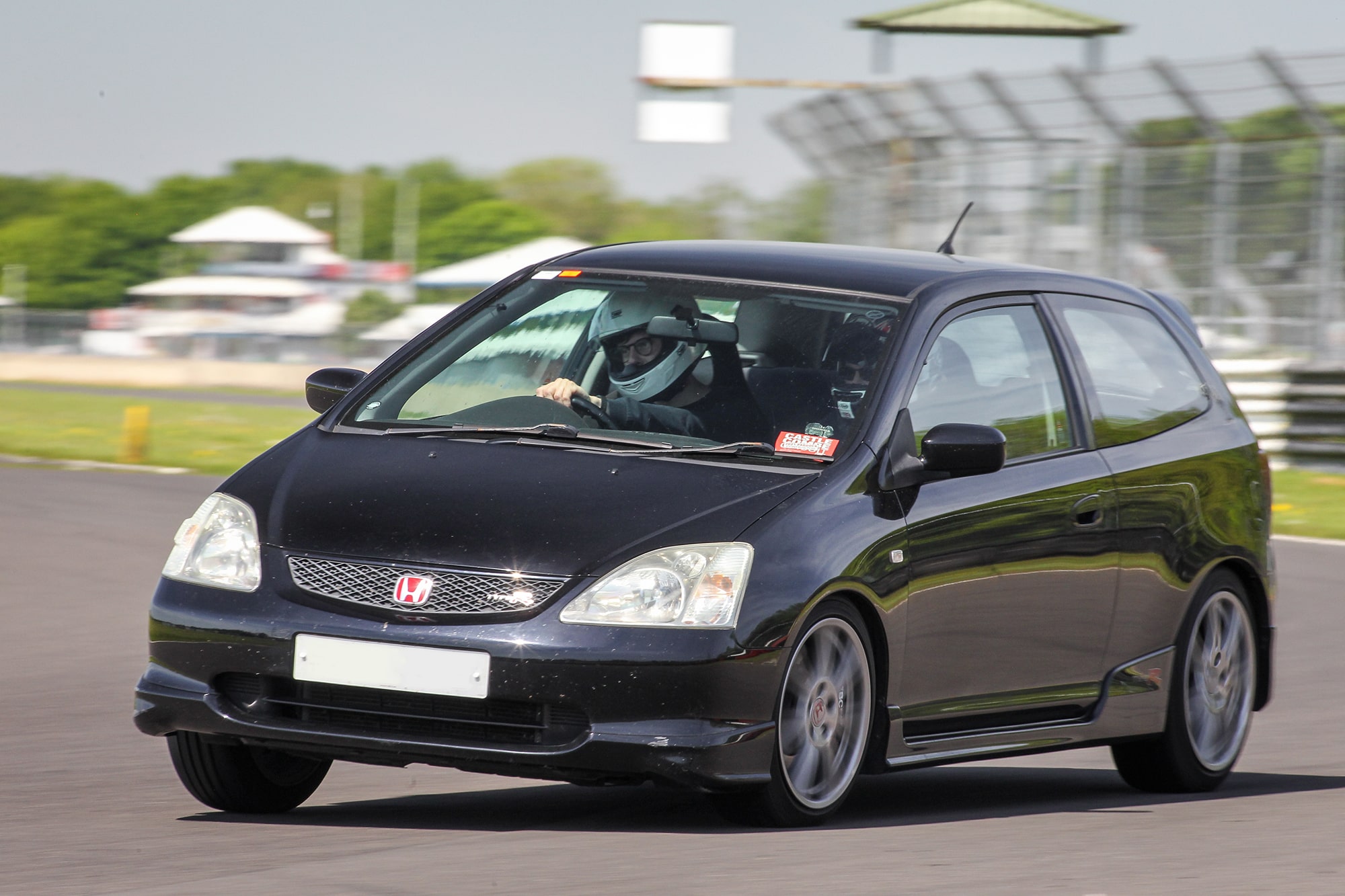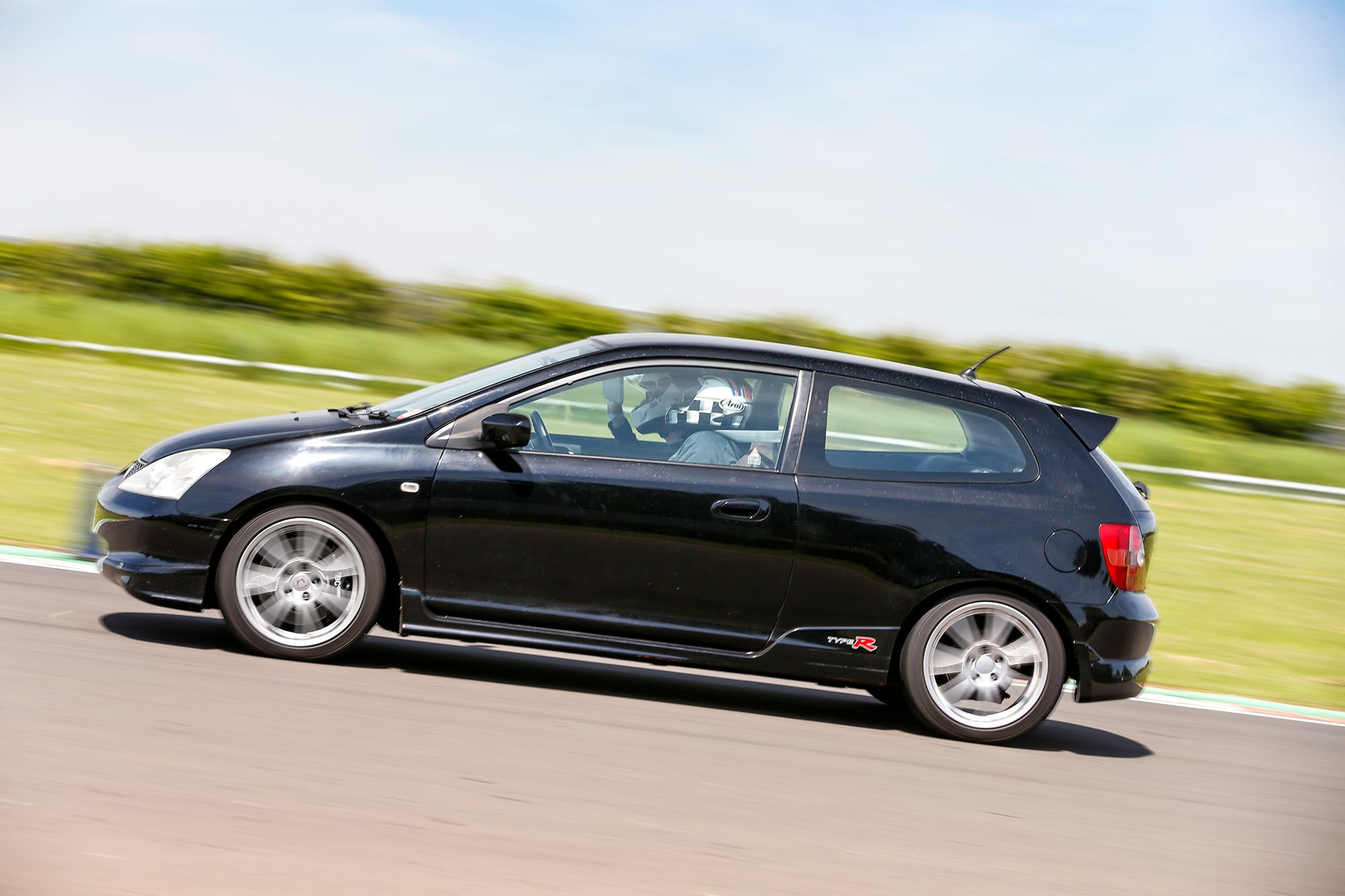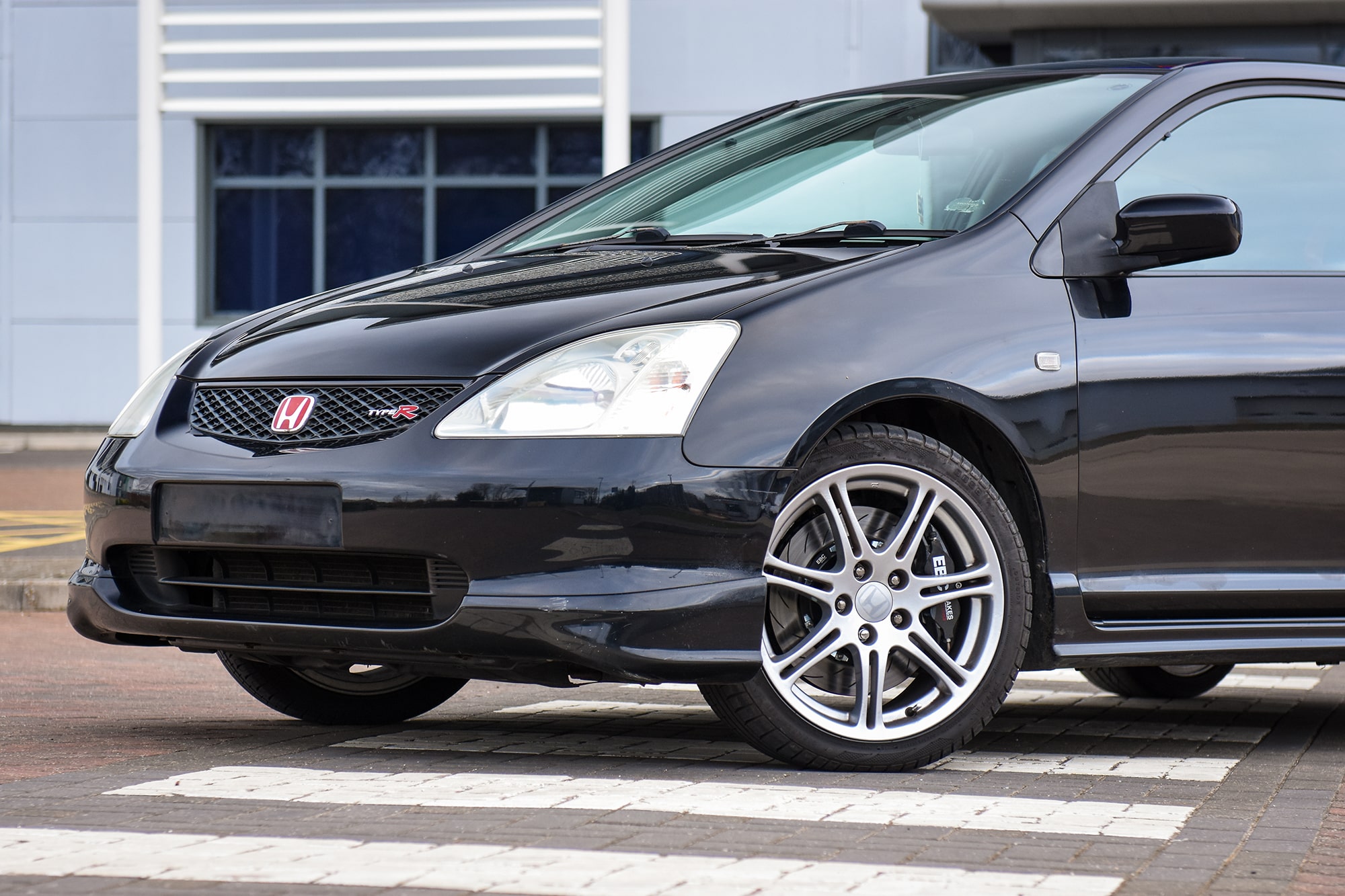 Can't find what you're looking for?
The EBC Brakes team is always happy to help. If you can't find what you're looking for, please don't hesitate to get in touch via our Contact page. But be sure to check our FAQ's first, in case your query has already been answered.
Contact EBC
Part Finder