17-year old drifter uses EBC Brakes' Yellowstuff pads and USR discs in his V8-powered PS13 Nissan Silvia
So far, drifter Max Cotton's campaign in the 2022 Drift Masters European Championship has been full of ups and downs as he travels around the continent with his father.
Max uses EBC Brakes' Yellowstuff pads and USR discs in his supercharged V8-powered PS13 Nissan Silvia
For the penultimate round of the international championship recently, the duo headed to the striking City of Iron open-air colosseum venue in Ferropolis, Germany, where Cotton once again gave it his all against some of the finest drifters in the world.
You can read how he got on in his own words below.
"We set out on our journey to Germany from to Poland in the lorry, but unfortunately, due to some logistical issues we were arriving in the evening instead of the morning.
"We arrived at the track at 10pm and immediately got the car out of the lorry. Fortunately, I managed to get two dry laps in until torrential rain flooded the track. This was my second time (10th lap ever) driving the car with a sequential gearbox and a supercharger.
"The next morning, we were informed that we had one practice lap, so I did the best I could to push the car into every clipping zone on the track and managed to put in a good lap.
"Next up was qualifying. My first run was in the wet and with a few minor errors I put a good score on the board, but with a patchy track turning into a dry track, the weather was not on my side. As the track became less and less unpredictable, high scores started to occur, and by the time It came to my second run I needed to do something special if I wanted to make it through to the Top 32. I thought back to my 99-point qualifying run at Three Sisters and all the techniques and lessons I have learnt over the past few years. I decided that I had to go all-in.
"Staying as close to the walls as I could and covering the grandstands in smoke, I scored a 79. With only three Laps of practice, I considered this a nice accomplishment The score put me in 31st by the end of qualifying. This means that I would take on arguably the best driver in Europe, Jack Shanahan.
"Competition day arrived, and I was feeling confident that although Jack was a tough competitor, there was a chance I could beat him. In practice that day I chased his brother around the track with extremely close proximity.
"I lined up against Jack on the line, and the lights went out. I knew for the second time that weekend that I could not hold back. On entry, I stayed close to his door, however, when I got to the second corner I was further in the zone than Jack. This was good in the eyes of the judges, but the track had other ideas. Suddenly I hit a wet patch and the car dialled on more angle, slowing me down and giving Jack a lead. I soon regained proximity, but it was too late. I put in a nice lead run but it didn't overturn my error in the chase. As we watched and cheered Jack went on to win the event, 'we'll get him next time,' I said to my dad."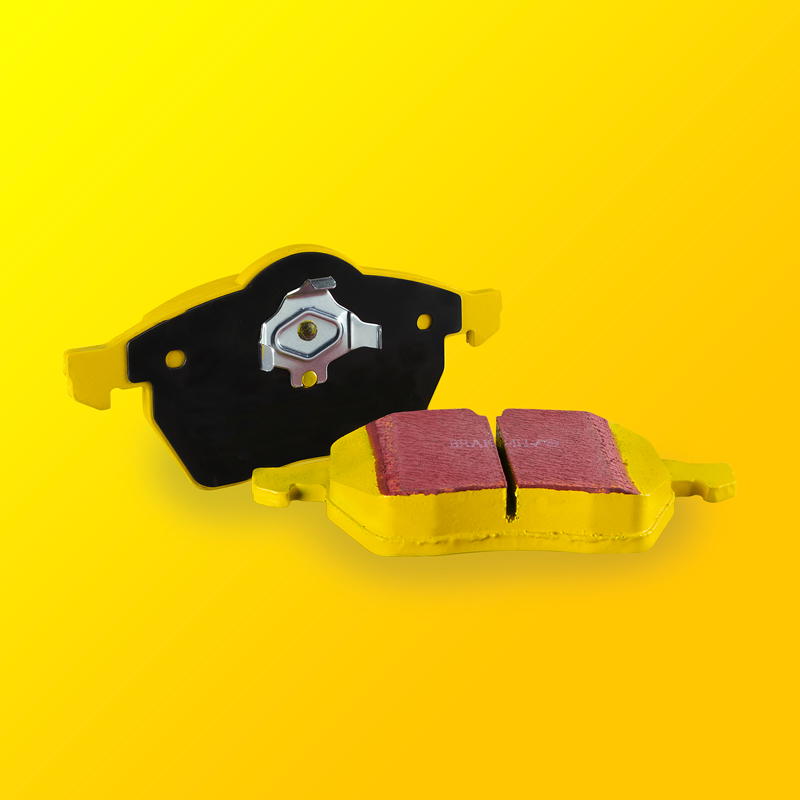 A true winner all-round. It has high friction from cold, not requiring warm-up for street use yet when hot, the brakes just get better. High efficiency performance and race brakes for track and street use, fast to bed-in, great for street vehicle brake upgrade.
View Product
All EBC rotors including USR Slotted Rotors are British made and are precision machined in the UK. Rotors are made from high quality grey iron to exacting standards and undergo extensive testing and rigorous quality control.
View Product