Riga leg of the European championship brought plenty of thrills and spills for the EBC-equipped driver
16-year-old drift sensation, Max Cotton, has represented England in the Drift Masters European Championship [DMEC] for 2021. With a grid of over 60 cars, this series represents the pinnacle of European drifting and travels to all corners of the continent across the year.
Max's V8-powered Nissan PS13 was upgraded to produce over 600bhp to help it keep up with the rest of the pros, it also features EBC Brakes' Yellowstuff pads and slotted USR discs on all four corners.
With the cancellation of the final round in Georgia, the Latvian leg of the series, held at Biķernieku Trase circuit, acted as the final leg of the 2021 championship. Max explains how the weekend went down in his own words below.
"For rounds 3 and 4 of the Drift Masters European Championship, we were off to Riga in Latvia.
"We set out on our journey with optimism, as I had practiced this track for hours using different setups on my simulator at home. The circuit – Biķernieku Trase – is famous for its high-speed corners and exciting wall runs.
"After a two-day drive, we arrived at the track and we were honoured to pit next to three-time Formula Drift Champion, James Deane. After a good night's rest, it was time to start drifting. After my first few practice runs, me and my Dad were buzzing with excitement – this track tested me over the first few laps but after making a few adjustments to the car I got some solid practice runs in.
"With the beautiful backdrop of tall trees and the city, it was time to start qualifying. As I was warming up my tyres, I saw droplets of rain on my windscreen. I knew I couldn't let this faze me. With a fire-fuelled stomach, I flew into the first corner and as the lap went on it was clear that this was going to be a big one.
"Flying out of a cloud of my own smoke, I heard my dad on the radio, filled with excitement saying "88 points Max! You're in second!" As I turned into the pits, none other than James Deane was clapping, this was a moment that will stay in my mind forever. I watched the rest of qualifying and managed to maintain second position."
"Day 2 of the event came around which meant it was time for some quality practice. I was still getting used to the big smoke and fast pace of the European drivers but with yesterday's result, I was feeling confident.
"I would be battling Elias Hountondji of the Red Bull Drift Brothers in his new BMW M4. As the higher qualifier, I lead first and put in a solid lead with a slight wobble coming into the last turn. Then when it came to my chase, my 500hp was no match against the monster 1050hp Red Bull BMW.
"Unfortunately, Elias drove away from me faster than anyone had moved all day but when I got back to the pits, him and his crew congratulated me and exclaimed that I put up a good fight.
"The next and final day of the competition was round 4 of the championship. Practice was going wonderfully, although we started to suffer mechanical issues – it was becoming increasingly difficult to select third gear.
"Qualifying run number one was not my best as I was pushing to better my previous 88-point run and pushed a little too hard and came off the track. In my second qualifying run, I was flying and en route to a top 10 run, getting deep into all the clips. Unfortunately, just five meters from the finish line, the car stopped.
"This was not the way I wanted my year in Drift Masters to end, however I proved I was meant to be there and as a team my Dad and I gained a lot of knowledge and experience. The final round of Drift Masters in Georgia was cancelled due to their spike in cases of Covid-19, however we are taking this shortened season as an opportunity to do loads of cool events in the UK. This will also give us a chance to come back stronger next year."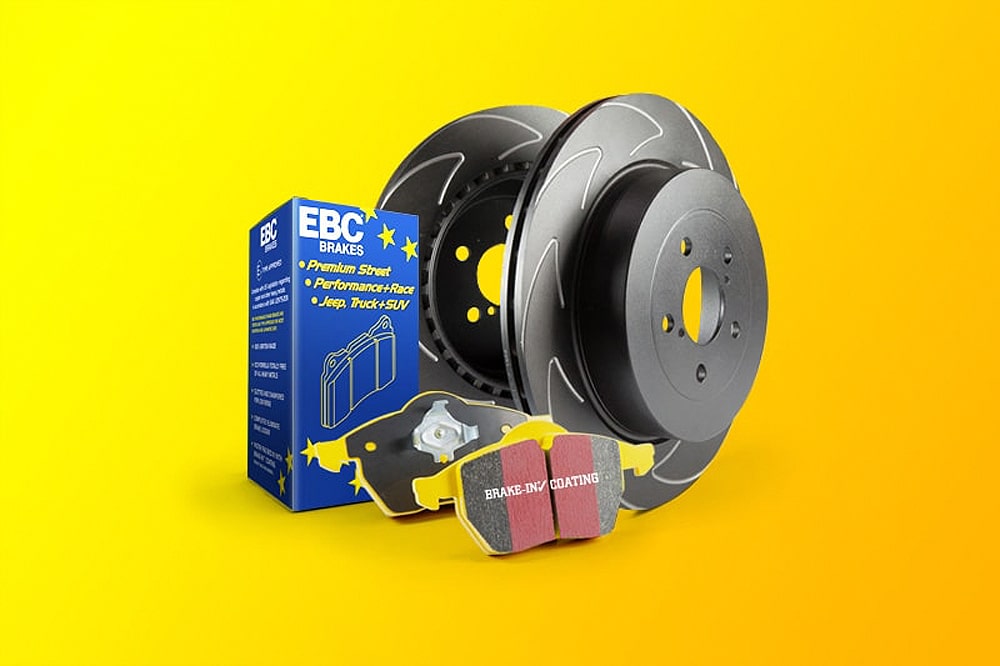 Yellowstuff is a true winner all-round. It has high friction from cold, not requiring warm-up for street use yet when loaded up and really hot the brakes just get better. High efficiency performance and race brakes for track and street use, fast to bed-in, great for street vehicle brake upgrade.
View Product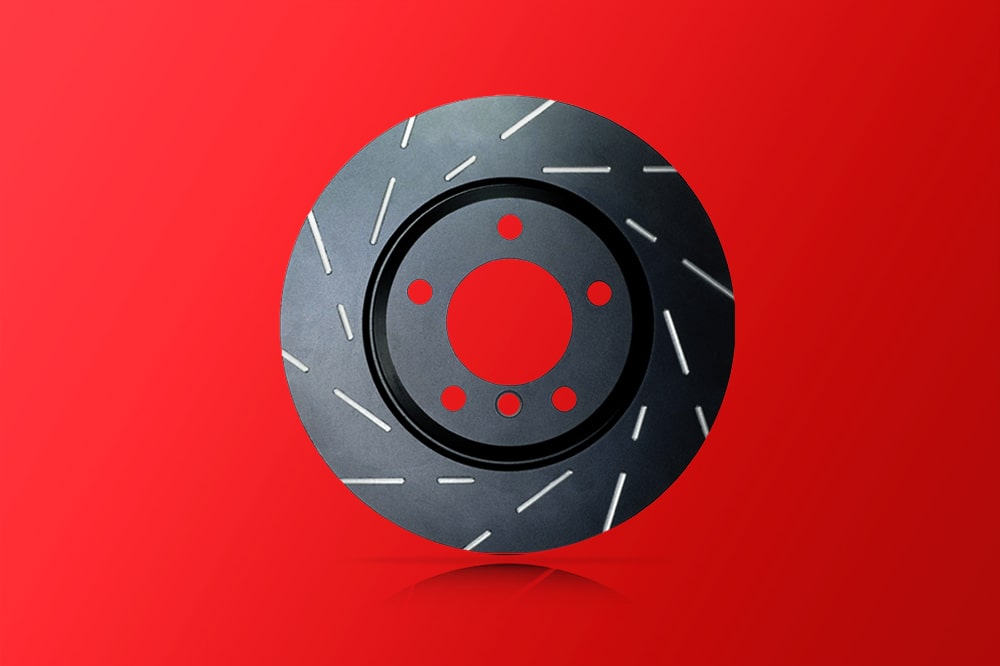 All EBC rotors including USR Slotted Rotors are British made and are precision machined in the UK. Rotors are made from high quality grey iron to exacting standards and undergo extensive testing and rigorous quality control.
View Product