The Caterham drivers use EBC Brakes Racing's RP-X™ motorsport brake pads on their race cars
Team Hardline is a newly established racing outfit that's taking part in the 2023 season of the Caterham Seven 270R Championship with three talented drivers: Charlie Lower, Louise Deason and David Rooke.
The team is using EBC Brakes Racing's RP-X™ motorsport brake pads on the front axles of all three Caterham 270R race cars, as well as EBC Brakes' Bluestuff pads (David and Charlie) and Yellowstuff pads (Louise) on the rear axles.
Following two extremely successful UK races for the trio, the latest round of the championship took them to the iconic F1 race circuit of Zandvoort in the Netherlands.
Read how their weekend went down in their own words below.
"Team Hardline embarked on an exhilarating journey as they took part in the third round of the Caterham 270R Championship, marking their first-ever international event. Racing on the iconic Formula 1 track of Zandvoort in the Netherlands. The weekend was packed with intense action, memorable moments, and impressive performances from the team's drivers.
Charlie Lower
"Charlie Lower ­– a force to be reckoned with – showcased his dominance from the get-go by securing his third consecutive pole position. His remarkable qualifying performance set the stage for an exciting race weekend ahead. In Race 1, Charlie fought valiantly, pushing himself to the limit. Despite a fierce battle, he narrowly missed out on the top spot, finishing in an impressive second place.
"Charlie bounced back with sheer determination in Race 2. He delivered a spectacular performance, demonstrating exceptional skill and speed. With flawless execution, he crossed the finish line in first place, claiming a well-deserved victory and adding to his growing list of achievements.
"Race 3 proved to be a thrilling affair for Charlie Lower. Armed with the experience gained from the previous races, he led the pack for a significant portion of the event. However, the powerful tow effect played a role, allowing a competitor to make a daring overtake just before the finish line. Despite this setback, Charlie secured a commendable third-place finish, showcasing his unwavering grit and determination throughout the race."
David Rooke
"David Rooke, another talented driver from Team Hardline, faced a challenging start to the weekend. Qualifying in the 18th position, David had an uphill battle ahead of him. Undeterred by his starting position, he exhibited exceptional speed and skill throughout the entire weekend, captivating the attention of spectators and team members alike.
"In Race 1, David engaged in intense battles with fellow competitors, displaying his unwavering resolve. With every passing lap, he carved his way through the field, ultimately achieving a remarkable seventh-place finish. The following race, Race 2, saw David's talent shine even brighter as he engaged in gripping battles and showcased his top-tier skills. Crossing the line in fourth place, he delivered an outstanding performance, leaving everyone impressed.
"The final race of the weekend, Race 3, saw David Rooke maintain his incredible form. With consistent speed and tactical manoeuvres, he fought fiercely against his opponents, never giving up. In the end, David secured a commendable fifth-place finish."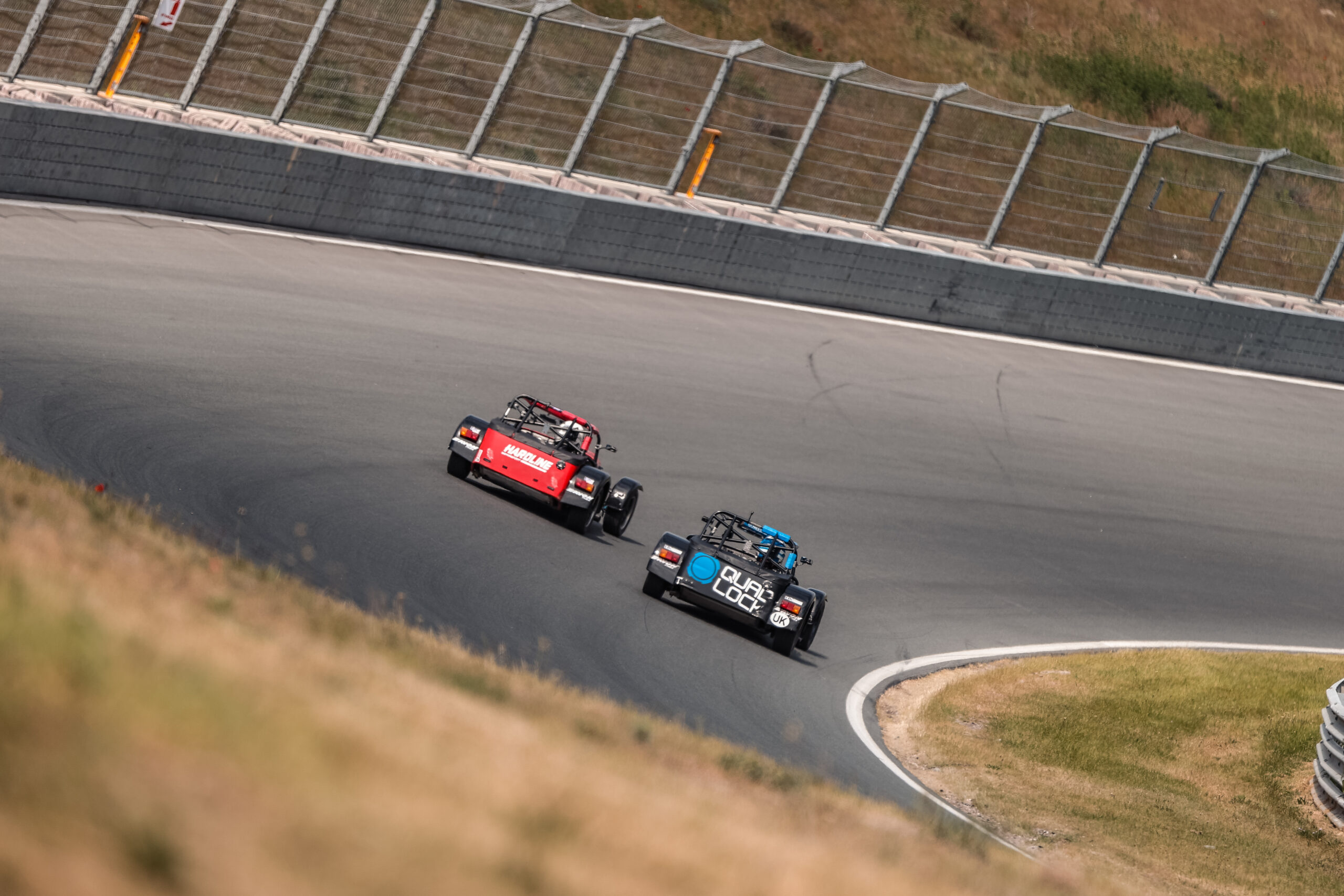 Louise Deason
"Louise Deason, the talented female driver representing Team Hardline, displayed remarkable progress throughout the weekend. Continually chipping away at her lap times, Louise showcased her commitment to improvement with each outing on the track. Engaging in clean battles with the drivers around her, she exhibited exceptional driving skills and determination.
"Race 1 witnessed Louise's steady progression, culminating in a respectable 16th-place finish. Undeterred, she continued to push herself in Race 2, resulting in an impressive 15th-place finish. Louise's dedication and skill were further highlighted in Race 3, where she secured a commendable 14th-place finish, marking another successful outing for the young driver."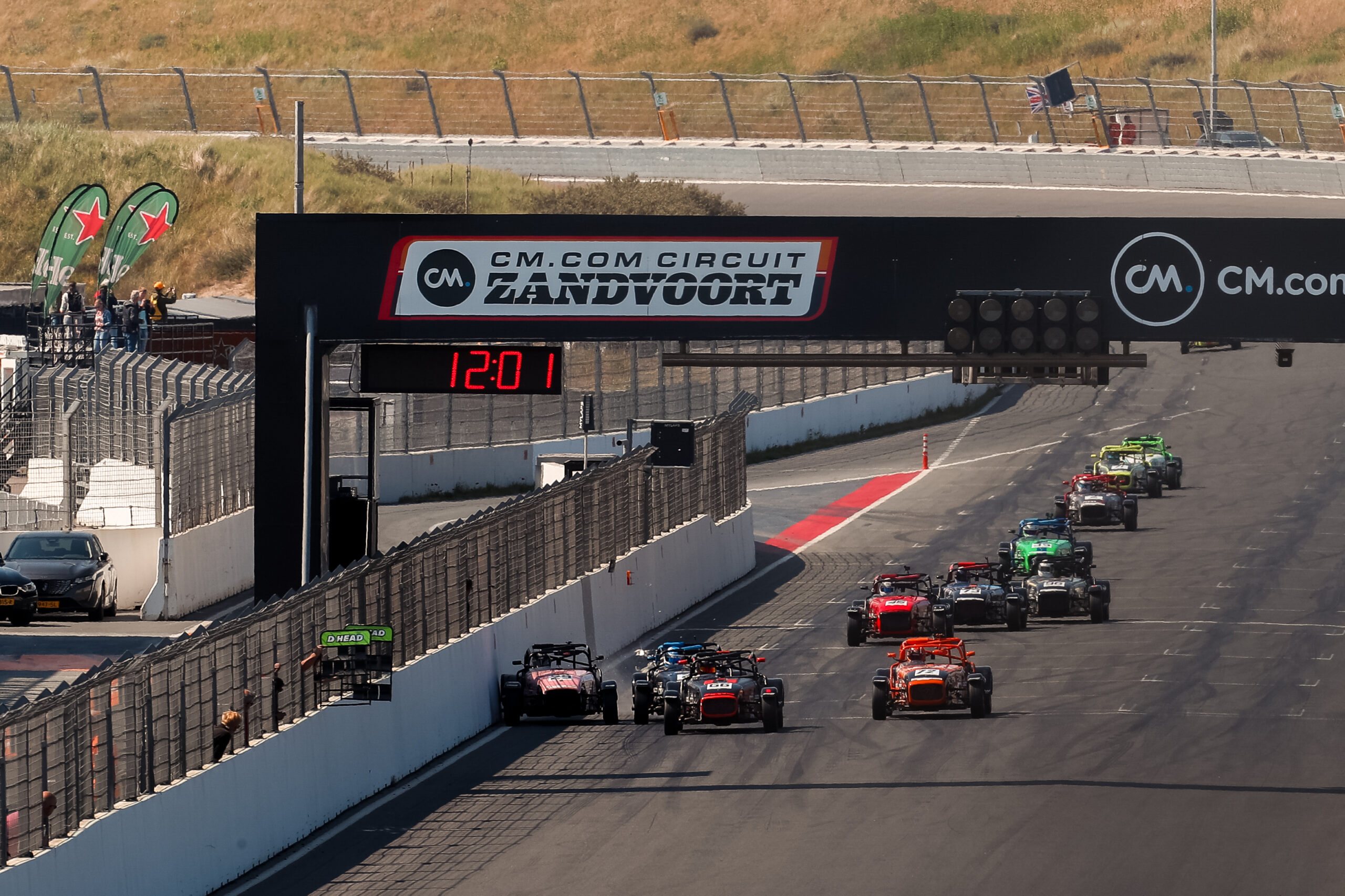 "Overall, Team Hardline's international debut on the iconic F1 track was a weekend filled with thrilling moments and noteworthy performances. Charlie Lower's dominance at the front of the grid, David Rooke's tenacious battles, and Louise Deason's continuous improvement all contributed to an eventful and memorable race weekend. With their incredible efforts and promising results, Team Hardline proved themselves as a force to be reckoned with in the Caterham 270R Championship."
"A tough weekend for me results-wise but a fantastic weekend racing at a new circuit in a car that felt great (thanks EBC!). It's such a joy being part of Team Hardline and we all look after each other, I've enjoyed cheering on both David and Charlie and look forward to the day we can all share a podium."
– Louise Deason
We had a fantastic weekend at the amazing F1 circuit at Zandvoort. It was hot, fast and crazily banked. Turn one was a massive braking zone where precision and dependability were key to getting alongside and past our competitors. I made up 7 places in race 1 and thanks to our superb EBC pads I had the confidence to brake late and make several successful passes."
– David Rooke
Couldn't have asked for anything more when competing in my first-ever International race. Zandvoort was like a wild rollercoaster ride and with only a stone's throw away from the beach made for the most enjoyable weekend."
– Charlie Lower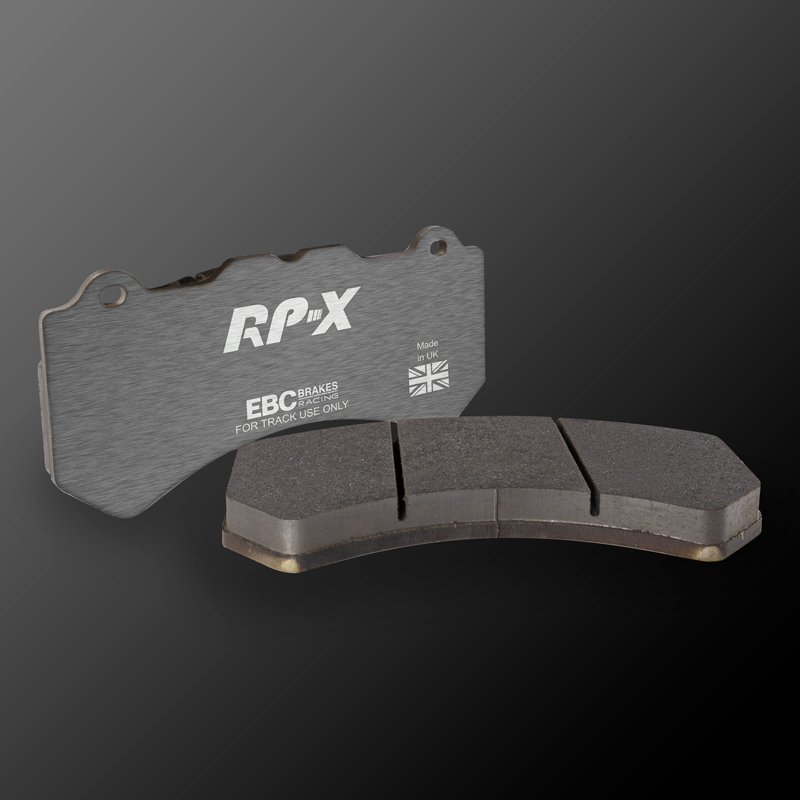 Following the hugely successful launch of RP-1™, EBC Brakes Racing increases its motorsport brake pad range with the introduction of our latest ultra-high-performance track & race material, RP-X™.
View Product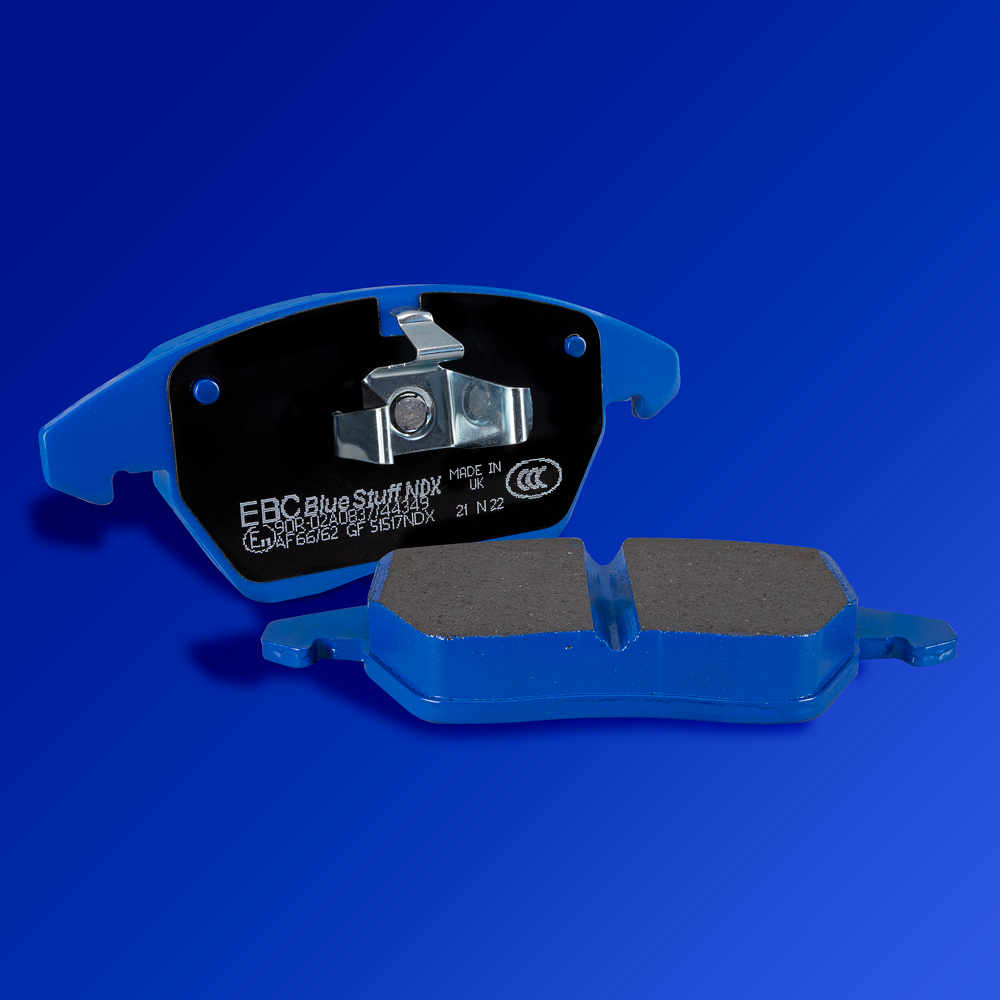 Bluestuff NDX is a high-friction sport and race pad that now has R90 approval on almost all fitments for the EU and is therefore totally street legal. Ideal for road-going sports cars and club-level racing events.
View Product