The organisation helps 14–24-year-olds involved in anti-social behaviour and drug dealing
Hull-based Outkast Panda Crew is a community interest company run by automotive enthusiasts, aimed at helping like-minded individuals that may derive from social poverty and disadvantaged areas an opportunity to learn vehicle maintenance and road safety that will guide them onto a path to gain qualifications and employment.
The team recently entered their E46 BMW project car into a national Time Attack event, benefitting from EBC Brakes Racing's RP-X™ motorsport brake pads for the car's front axle.
Jimmy Norman from the company recently gave us an update as to the latest news at Outkast Panda HQ, which you can read in his own words below.
"We now have a full length video on our YouTube which shows our young people putting to the test the new skills they have learned since joining our project last September [see below].
"Four were chosen to become our pit crew on the day, and we have engaged around 25 individuals during the life time of this project, which has involved stripping the car down and building it back up with lots of new parts and a few modifications to make it into a race car.
"This has been taking place alongside our regular activities which involves teaching the basics of mechanics from oil changes to brakes and suspension. They have also had some experience at welding and I'm pleased to say that we are looking into securing a placement for one of our young people to gain qualifications in welding after showing some natural talent!
"As we grow and expand our project, we are setting up links with local colleges and employers to encourage our young people towards apprenticeships and employment and as part of this, we will be assisting them with preparing their CVs and putting in applications.
"I want to stress that although this particular Time Attack project has now concluded, this is not the end, this is only the beginning. At present, we are all unpaid volunteers with full time jobs during the week and we dedicate our evenings and weekends to this project. It has been fantastic to see the difference we are making and despite setting out simply to tackle anti-social behaviour, we have learned that the root causes are vast and complex."
"We are not just catering for those already involved in crime but also those at risk of becoming involved whether through a lack of opportunities, being excluded from mainstream school or growing up in that environment. We are helping young people build confidence, make new friends and supporting those with mental health problems, and after jumping through many, many hoops, we are now in a position to deliver for 14 and 15 years olds too. Many of our young people have also joined our car club of over 100 members; a community of modified car enthusiasts each with unique builds who provide inspiration and support through their many talents.
"It is important that we continue to engage young people early and take a preventative approach to anti-social behaviour and in order to make this project a real success, it's becoming clearer that we need to put more time in, but that requires being able to pay ourselves wages so one of our areas of focus is how we achieve that.
"Time Attack was intended to be a one-off project and we would then move onto a different theme, of which we have in the works, but with the huge success it was with our young people, we are looking into entering another round, taking what we have learned on the track and making some modifications to improve our lap times which will give us an opportunity to expand our teaching and show how making small changes, such as wider tyres, can make a huge difference.
"We hope to build something truly special moving forwards, continuing to help make a real difference to young peoples' lives in a city with high unemployment and crime rates. Together, we believe we can change this!"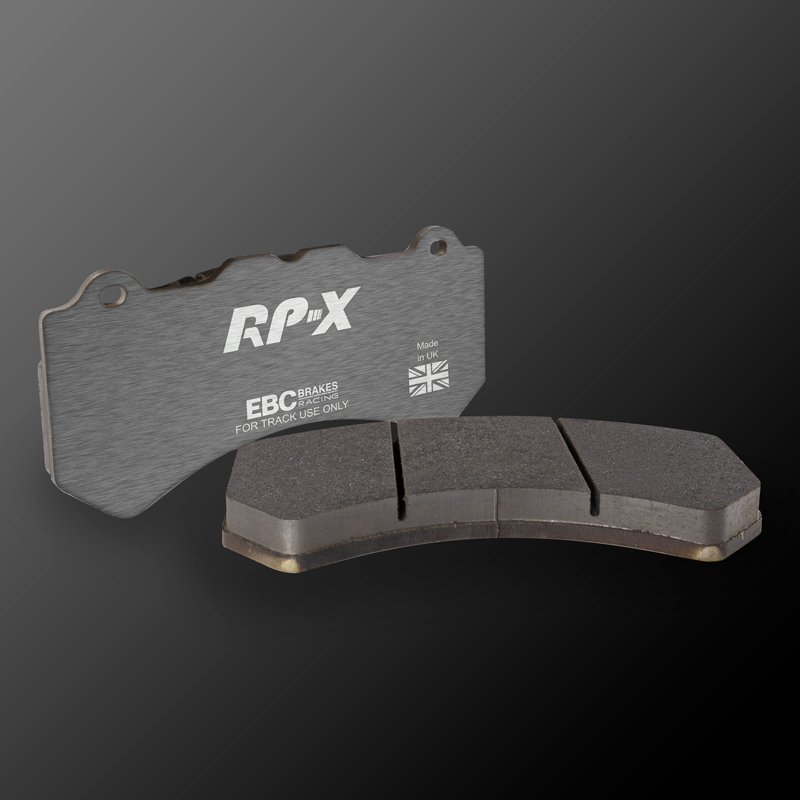 Following the hugely successful launch of RP-1™, EBC Brakes Racing increases its motorsport brake pad range with the introduction of our latest ultra-high-performance track & race material, RP-X™.
View Product