The international journey took various drift pros to five iconic locations across seven countries
The first ever Crewsade/Monster Energy 'Up in Smoke' drift tour, held back in mid-May, was conceived to take the much-loved discipline of drifting back to its core roots.
With countless top-flight drifting competitions held each year across the globe, and the sport only gaining prominence in the world of motorsport as time goes on, the guys behind Up in Smoke thought it was high time to take it back to the good old days with a proper road trip, featuring only road-legal cars, no trailers and an adventure across Europe that no entrant would ever forget.
One of those participating on this mission was Essex-based Steve 'Baggsy' Biagioni – undoubtedly one of the most famous names in the drift world who has clinched an impressive amount of international championship wins throughout his colourful career so far.
Baggsy's weapon of choice for Up in Smoke 2023 was the mighty Nissan 350Z. With a modest road-going example of this car purchased, he was quick to sprinkle it with an array of choice modifications to make it perform better on both road and track, heading straight to EBC Brakes for a set of Yellowstuff pads and USR slotted discs to take care of the braking side of things.
Initially departing from Corby's iconic Rockingham Motor Speedway, the gang headed to Harwich to catch a ferry over to Amsterdam as the first stopping point. From there, the group visited no less than seven countries and five drifting locations, including the Jura Sud Circuit in France, Circuit Andorra and the Circuit Du Bourbonnaise, where plenty of tyre-shredding excitement was had. Between each stop, the carefully planned trip also featured some of the most stunning mountain roads in the entire continent.
After a week of non-stop action, the tour eventually concluded at the world-famous Nürburgring in Germany, where the gruelling 24hr race was taking place.
The first Up in Smoke tour was unsurprisingly a huge success, so stay tuned to hear more news on another potential instalment.Baggsy will continue his season with further entries into various international drifting championships – keep an eye on his socials (linked below) for the latest updates.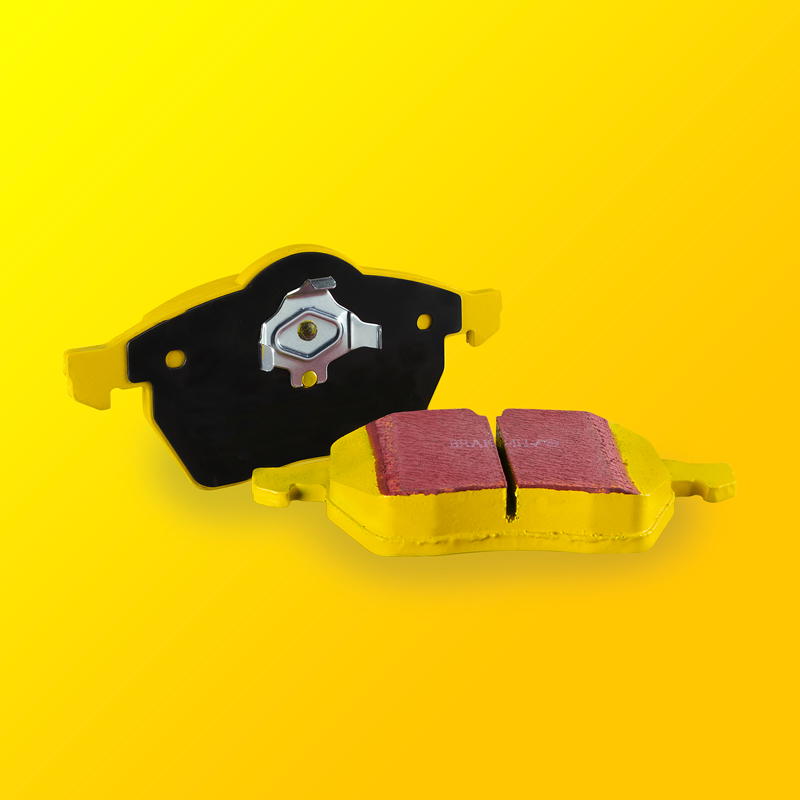 A true winner all-round. It has high friction from cold, not requiring warm-up for street use yet when hot, the brakes just get better. High efficiency performance and race brakes for track and street use, fast to bed-in, great for street vehicle brake upgrade.
View Product
All EBC rotors including USR Slotted Rotors are British made and are precision machined in the UK. Rotors are made from high quality grey iron to exacting standards and undergo extensive testing and rigorous quality control.
View Product