Explorer Ross Matthews' striking red-centred discs perfectly complement his modified motorcycle
It's fair to say that Devon-based Ross Matthews isn't a fan of sitting still. A self-proclaimed adventurer, he's achieved some amazing feats in recent years, such as completing the world's first ever winter white-water raft of the Markarfljotsgljufur Canyon in Iceland and being one of the first two people ever to ride a fat-tyred e-bike up a live volcano. More recently, he has returned from dirt biking across South East Asia and living with indigenous tribes in the Amazon Rainforest.
On the rare occasions he's based at home, Ross likes to ride his stunning Triumph Speed Triple around the more scenic roads of the UK. This bike is covered in custom carbon fibre accessories to give it a stealthy and one-of-a-kind aesthetic.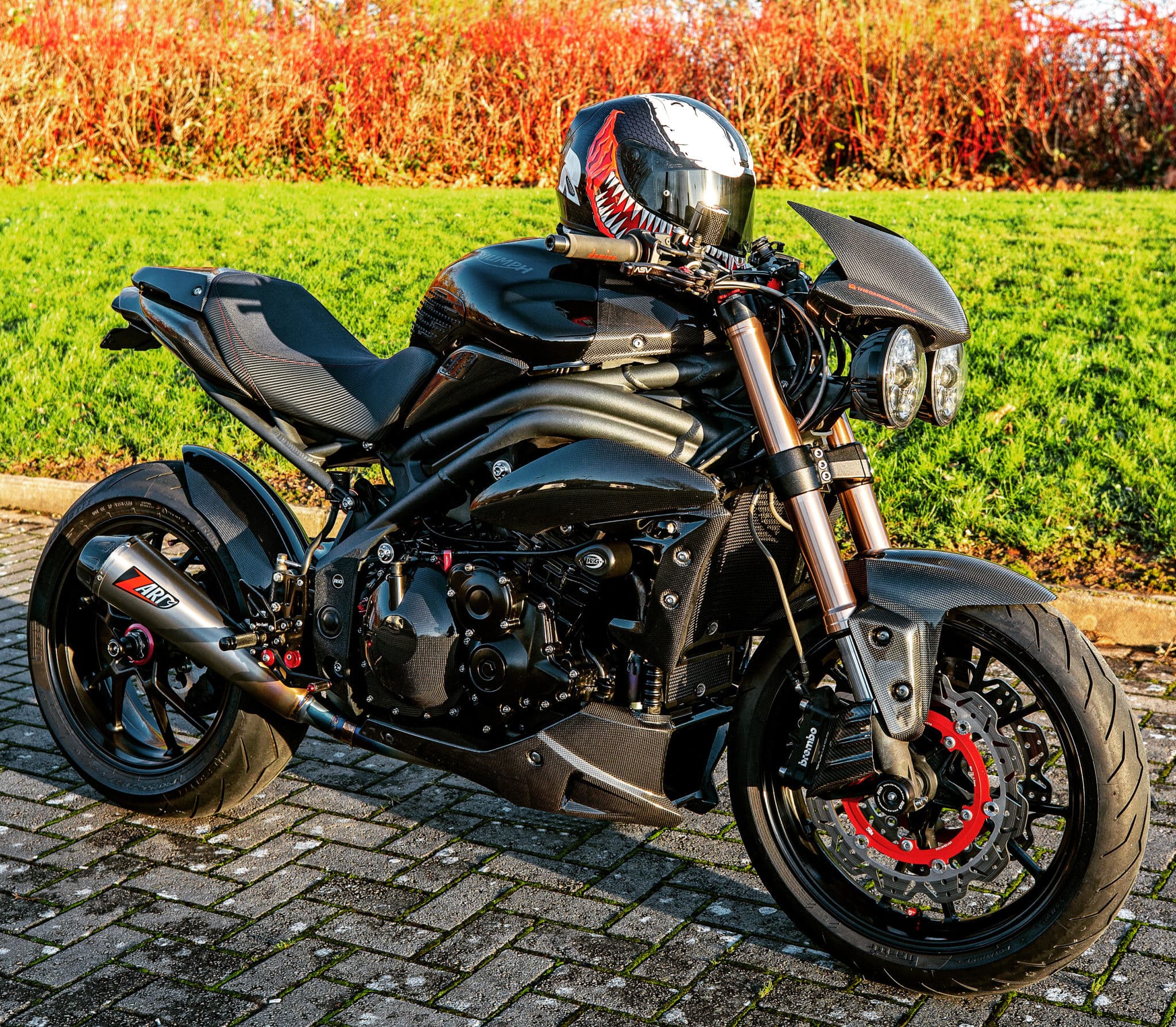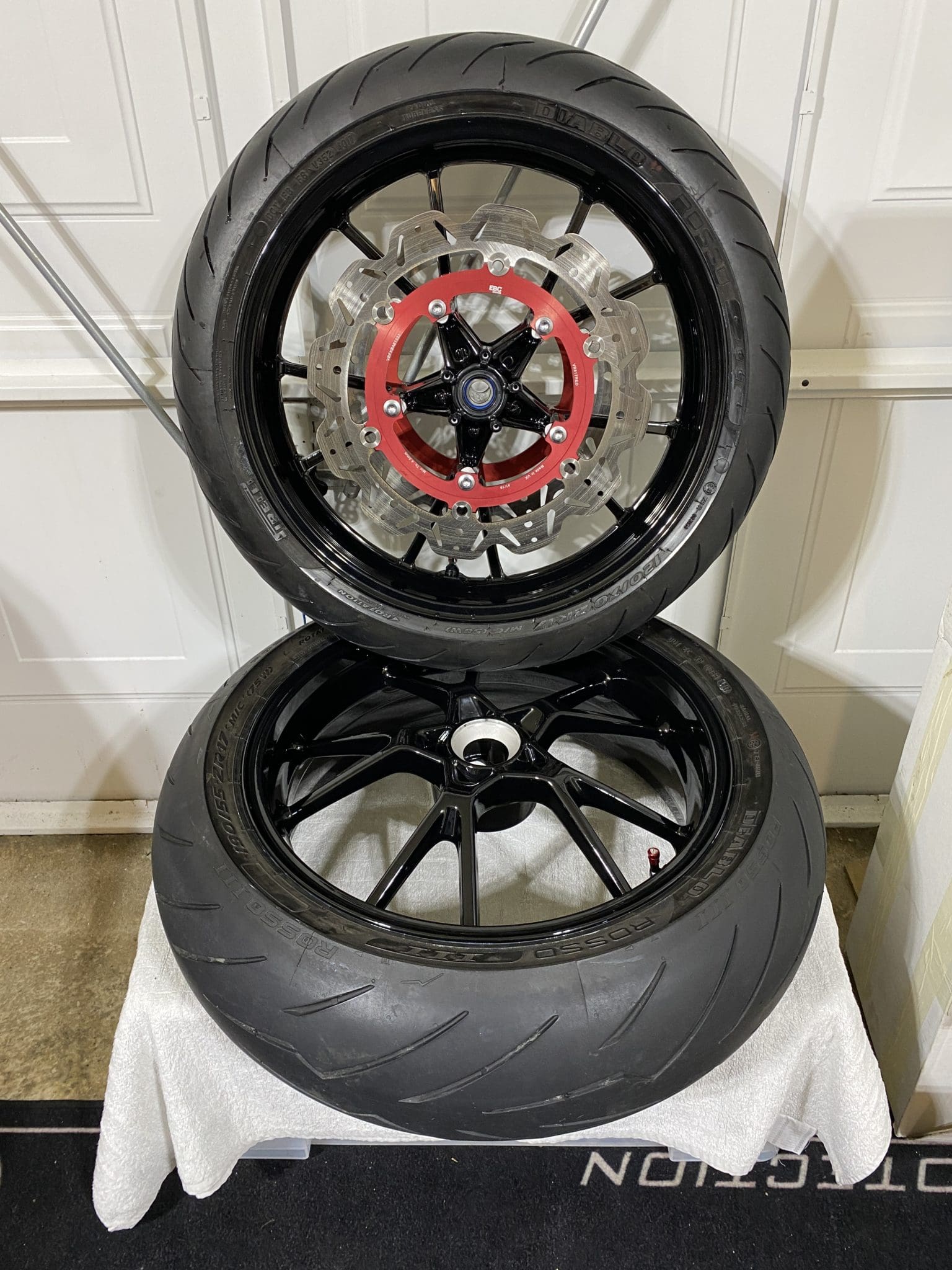 Ross recently purchased some EBC Brakes Vee Rotors and sintered discs to improve the stopping power of his bike, his thoughts on how these products perform can be read below in his own words.
""My EBC brake discs arrived swiftly and securely. Teamed up with sintered pads, they now work as well as they look!"
Can't find what you're looking for?
The EBC Brakes team is always happy to help. If you can't find what you're looking for, please don't hesitate to get in touch via our Contact page. But be sure to check our FAQ's first, in case your query has already been answered.
Contact EBC
Part Finder